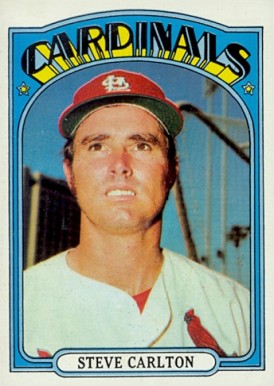 Hardball Retrospective – "Original" Turn of the Century Franchise Register – Pitching-2 (1961-1990)
The Franchise Register catalogs the roster of every Major League team using "Original" players
as defined in Hardball Retrospective such that players signing their first Major League contract with an organization are considered an "Original" member of the franchise for the balance of their career. Therefore Babe Ruth is a member of the Red Sox for the duration of his career, while Reggie Jackson and Rickey Henderson are listed with the Athletics, etc.
Based on the research for Hardball Retrospective. This website will include information that was omitted from the paperback version due to space limitations along with brand new content. Additional content will be posted in the near future. The initial release consists of:
· Hardball Retrospective – "Original" Franchise Register
· Hardball Retrospective – All-Time "Original" Rosters
· Hardball Retrospective – Defensive Lineups By Decade
· Hardball Retrospective – Fielding WAR and WS Leader Boards
· Hardball Retrospective – Old-Time Franchises – Single-Season WAR Leaders
· Hardball Retrospective – Franchise Charts – Player-Seasons by Position, 20+ Win Shares
All table columns may be sorted in ascending or descending order and the number of entries displayed can be selected from 10, 25, 50 and 100 rows. You can also search for text within each table. For example, you could select 25 entries then search for Steve Carlton. The resulting rows in that table will be limited to Steve Carlton's seasons and statistics. If you want to view the results for a specific franchise-year, enter the 3-letter Franchise ID in the search field followed by an underscore and the 4-digit year. PIT_1979 would list all "Original" players for the Pittsburgh Pirates in 1979. A complete list of franchise ID's is provided below.
Choose from the following Franchise Register tables ->
Name
IP
H
R
ER
HR
BB
SO
BFP
Franch_Year
Terry Fox
57.33
42
12
9
6
16
32
231
ATL_1961
Chet Nichols
51.67
40
12
12
3
26
20
215
ATL_1961
Hoyt Wilhelm
109.67
89
35
28
5
41
87
458
ATL_1961
Dick Donovan
168.67
138
60
45
10
35
62
671
ATL_1961
Jim Umbricht
3.33
5
2
1
0
2
1
17
ATL_1961
Don McMahon
92.00
84
35
29
4
51
55
402
ATL_1961
Warren Spahn
262.67
236
96
88
24
64
115
1064
ATL_1961
Juan Pizarro
194.67
164
73
66
17
89
188
832
ATL_1961
Ron Piche
23.33
20
12
9
1
16
16
104
ATL_1961
Joey Jay
247.33
217
102
97
25
92
157
1032
ATL_1961
Chuck Estrada
212.00
159
91
87
19
132
160
924
ATL_1961
Carl Willey
159.67
147
71
68
20
65
91
676
ATL_1961
Bob Hendley
97.00
96
46
42
8
39
44
412
ATL_1961
Claude Raymond
20.33
22
9
9
2
9
13
91
ATL_1961
Don Nottebart
126.33
117
61
57
11
48
66
532
ATL_1961
Gene Conley
199.67
229
116
109
33
65
113
877
ATL_1961
Ken Mackenzie
7.00
8
5
4
1
2
5
31
ATL_1961
Tony Cloninger
84.00
84
49
49
16
33
51
363
ATL_1961
Johnny Antonelli
58.67
84
48
44
10
21
31
276
ATL_1961
Chi-Chi Olivo
2.00
3
4
4
1
5
1
12
ATL_1961
George Gerberman
5.33
3
1
1
1
5
1
24
ATL_1962
Don McMahon
79.67
56
16
15
5
33
72
318
ATL_1962
Terry Fox
58.00
48
13
11
2
16
23
233
ATL_1962
Hoyt Wilhelm
93.00
64
28
20
5
34
90
371
ATL_1962
Jim Umbricht
67.00
51
19
15
3
17
55
263
ATL_1962
Cecil Butler
31.00
26
13
9
4
9
22
130
ATL_1962
Claude Raymond
42.67
37
15
13
5
15
40
176
ATL_1962
Chet Nichols
57.00
61
25
19
3
22
33
250
ATL_1962
Denny Lemaster
86.67
75
36
29
11
32
69
355
ATL_1962
Warren Spahn
269.33
248
97
91
25
55
118
1088
ATL_1962
Bob Hartman
17.33
14
10
6
1
8
11
76
ATL_1962
Don Nottebart
64.00
64
30
23
4
20
36
278
ATL_1962
Bob Botz
63.00
71
30
24
7
11
24
268
ATL_1962
Dick Donovan
250.67
255
109
100
23
47
94
1032
ATL_1962
Bob Hendley
200.00
188
90
80
17
59
112
834
ATL_1962
Joey Jay
273.00
269
121
114
26
100
155
1165
ATL_1962
Juan Pizarro
203.33
182
97
86
16
97
173
890
ATL_1962
Chuck Estrada
223.33
199
112
95
24
121
165
974
ATL_1962
Gene Conley
241.67
238
116
106
28
68
134
1017
ATL_1962
Tony Cloninger
111.00
113
61
53
10
46
69
483
ATL_1962
Georges Maranda
72.67
69
43
36
11
35
36
318
ATL_1962
Ron Piche
52.00
54
32
28
6
29
28
235
ATL_1962
Ken Mackenzie
80.00
87
47
44
10
34
51
355
ATL_1962
Hank Fischer
37.33
43
27
22
4
20
29
173
ATL_1962
Carl Willey
73.33
95
49
44
9
20
40
325
ATL_1962
Ray Rippelmeyer
39.33
47
24
24
7
17
17
179
ATL_1962
Bob Giggie
14.33
17
11
10
5
3
4
64
ATL_1962
Juan Pizarro
214.67
177
69
57
14
63
163
874
ATL_1963
Warren Spahn
259.67
241
85
75
23
49
102
1037
ATL_1963
Jim Umbricht
76.00
52
23
22
6
21
48
297
ATL_1963
Hoyt Wilhelm
136.33
106
47
40
8
30
111
545
ATL_1963
Denny Lemaster
237.00
199
87
80
30
85
190
975
ATL_1963
Dan Schneider
43.67
36
20
15
2
20
19
184
ATL_1963
Carl Willey
183.00
149
74
63
24
69
101
755
ATL_1963
Don Nottebart
193.00
170
80
68
10
39
118
784
ATL_1963
Ron Piche
53.00
53
32
20
4
25
40
236
ATL_1963
Terry Fox
80.33
81
37
32
9
20
35
335
ATL_1963
Tony Cloninger
145.33
131
68
61
17
63
100
622
ATL_1963
Bob Hendley
169.33
153
80
74
16
64
105
708
ATL_1963
Don McMahon
80.00
83
38
36
10
26
51
344
ATL_1963
Dick Donovan
206.00
211
106
97
27
28
84
842
ATL_1963
Joey Jay
170.00
172
91
81
19
73
116
733
ATL_1963
Chuck Estrada
31.33
26
17
16
2
19
16
138
ATL_1963
Chet Nichols
52.67
61
30
28
8
24
27
236
ATL_1963
Ken Mackenzie
67.00
72
41
36
12
15
48
291
ATL_1963
Hank Fischer
74.33
74
46
41
8
28
72
323
ATL_1963
Claude Raymond
53.33
57
36
32
12
27
44
246
ATL_1963
Gene Conley
40.67
51
31
30
4
21
14
191
ATL_1963
Taylor Phillips
14.00
16
16
16
2
13
13
70
ATL_1963
Wade Blasingame
3.00
7
4
4
0
2
6
18
ATL_1963
John Braun
2.00
2
0
0
0
1
1
9
ATL_1964
Clay Carroll
20.33
15
4
4
1
3
17
79
ATL_1964
Hoyt Wilhelm
131.33
94
35
29
7
30
95
510
ATL_1964
Don McMahon
101.00
67
31
27
7
52
92
418
ATL_1964
Juan Pizarro
239.00
193
78
68
23
55
162
952
ATL_1964
Claude Raymond
79.67
64
28
25
3
22
56
314
ATL_1964
Arnold Umbach
8.33
11
5
3
0
4
7
38
ATL_1964
Terry Fox
61.00
77
26
23
4
16
28
270
ATL_1964
Joey Jay
183.00
167
75
69
17
36
134
737
ATL_1964
Tony Cloninger
242.67
206
112
96
20
82
163
997
ATL_1964
Carl Willey
30.00
37
19
12
5
8
14
136
ATL_1964
Bob Hendley
163.33
161
71
66
18
59
104
696
ATL_1964
Chi-Chi Olivo
60.00
55
25
25
7
21
45
251
ATL_1964
Don Nottebart
157.00
165
76
68
12
37
90
658
ATL_1964
Hank Fischer
168.33
177
95
75
17
39
99
719
ATL_1964
Denny Lemaster
221.00
216
112
102
27
75
185
948
ATL_1964
Wade Blasingame
116.67
113
58
55
15
51
70
494
ATL_1964
Dick Donovan
158.33
181
86
80
19
29
83
671
ATL_1964
Dave Eilers
7.67
11
5
4
1
1
1
37
ATL_1964
Phil Niekro
15.00
15
10
8
1
7
8
66
ATL_1964
Ken Mackenzie
9.00
9
7
5
1
3
3
41
ATL_1964
Dennis Ribant
57.67
65
35
33
8
9
35
242
ATL_1964
Chuck Estrada
54.67
62
34
32
8
21
32
247
ATL_1964
Warren Spahn
173.67
204
110
102
23
52
78
759
ATL_1964
Dan Schneider
36.33
38
25
22
6
13
14
159
ATL_1964
Chet Nichols
3.00
4
2
2
1
0
3
13
ATL_1964
Vern Handrahan
35.67
33
24
24
9
25
18
161
ATL_1964
Cecil Butler
4.33
7
4
4
2
0
2
19
ATL_1964
Dick Kelley
2.00
2
4
4
0
3
2
11
ATL_1964
Chi-Chi Olivo
13.00
12
2
2
1
5
11
54
ATL_1965
Hoyt Wilhelm
144.00
88
34
29
11
32
106
545
ATL_1965
Terry Fox
77.67
59
26
24
7
31
34
317
ATL_1965
Phil Niekro
74.67
73
32
24
5
26
49
324
ATL_1965
Claude Raymond
96.33
87
35
31
6
16
79
387
ATL_1965
Dick Kelley
45.00
37
15
15
5
20
31
186
ATL_1965
Don McMahon
85.00
79
36
31
8
37
60
361
ATL_1965
Tony Cloninger
279.00
247
115
102
20
119
211
1180
ATL_1965
Juan Pizarro
97.00
96
42
37
9
37
65
419
ATL_1965
Wade Blasingame
224.67
200
103
94
17
116
117
956
ATL_1965
Dennis Ribant
35.33
29
16
15
5
6
13
136
ATL_1965
Hank Fischer
122.67
126
61
53
18
39
79
518
ATL_1965
Ken Mackenzie
37.00
46
22
16
7
6
26
161
ATL_1965
Warren Spahn
197.67
210
104
88
26
56
90
846
ATL_1965
Carl Willey
28.00
30
13
13
2
15
13
129
ATL_1965
Joey Jay
155.67
150
83
73
21
63
102
673
ATL_1965
Clay Carroll
34.67
35
18
17
3
13
16
148
ATL_1965
Denny Lemaster
146.33
140
75
72
12
58
111
625
ATL_1965
Don Nottebart
158.00
166
99
82
14
55
77
684
ATL_1965
Dave Eilers
21.67
28
16
13
3
4
10
100
ATL_1965
Dick Donovan
22.67
32
15
15
6
6
12
102
ATL_1965
Bob Hendley
77.00
86
61
51
15
38
46
360
ATL_1965
Ron Piche
19.67
20
15
15
5
12
14
89
ATL_1965
Cecil Upshaw
3.00
0
0
0
0
3
2
11
ATL_1966
Hoyt Wilhelm
81.33
50
21
15
6
17
61
308
ATL_1966
Ron Reed
8.33
7
2
2
1
4
6
35
ATL_1966
Clay Carroll
144.33
127
45
38
8
29
67
585
ATL_1966
Charlie Vaughan
7.00
8
2
2
0
3
6
31
ATL_1966
Don McMahon
90.33
73
33
27
8
44
62
384
ATL_1966
Don Nottebart
111.33
97
45
38
11
43
69
467
ATL_1966
Arnold Umbach
40.67
40
15
14
1
18
23
179
ATL_1966
Claude Raymond
92.00
85
39
32
10
25
73
386
ATL_1966
Dennis Ribant
188.33
184
78
67
20
40
84
779
ATL_1966
Dick Kelley
81.00
75
36
29
6
21
50
333
ATL_1966
Dan Schneider
26.33
35
13
10
1
5
11
117
ATL_1966
Denny Lemaster
171.00
170
78
71
25
41
139
710
ATL_1966
Juan Pizarro
88.67
91
49
37
9
39
42
386
ATL_1966
Bob Hendley
89.67
98
46
39
10
39
65
394
ATL_1966
Phil Niekro
50.33
48
32
23
4
23
17
224
ATL_1966
Tony Cloninger
257.67
253
134
118
29
116
178
1132
ATL_1966
Chi-Chi Olivo
66.00
59
34
31
4
19
41
275
ATL_1966
Vern Handrahan
25.33
20
12
12
5
15
18
106
ATL_1966
Ron Piche
25.33
21
13
12
4
18
21
119
ATL_1966
Hank Fischer
117.33
143
66
59
10
40
72
520
ATL_1966
Dave Eilers
34.67
39
18
18
7
7
14
147
ATL_1966
Terry Fox
54.33
66
30
29
6
19
28
242
ATL_1966
Joey Jay
103.33
117
62
58
12
43
63
461
ATL_1966
Wade Blasingame
67.67
71
42
40
5
25
34
290
ATL_1966
Chuck Estrada
12.33
16
12
10
2
5
3
59
ATL_1966
Herb Hippauf
2.67
6
5
4
0
1
1
15
ATL_1966
Hoyt Wilhelm
89.00
58
21
13
2
34
76
360
ATL_1967
Phil Niekro
207.00
164
64
43
9
55
129
827
ATL_1967
Don Nottebart
79.33
75
25
17
4
19
48
323
ATL_1967
Don McMahon
109.33
68
29
24
9
40
84
432
ATL_1967
Hank Fischer
26.67
24
15
7
3
8
18
114
ATL_1967
Cecil Upshaw
45.33
42
14
13
4
8
31
185
ATL_1967
Claude Raymond
65.33
64
23
21
7
18
31
274
ATL_1967
Ron Reed
21.33
21
8
7
1
3
11
89
ATL_1967
Denny Lemaster
215.33
184
86
80
20
72
148
890
ATL_1967
Dick Kelley
98.00
88
48
41
8
42
75
414
ATL_1967
Bob Hendley
83.00
82
45
36
15
31
46
361
ATL_1967
Dave Eilers
59.33
68
29
26
3
17
27
257
ATL_1967
Juan Pizarro
107.00
99
55
47
10
52
96
464
ATL_1967
Dennis Ribant
172.00
186
78
78
16
40
75
717
ATL_1967
Pat House
4.00
3
2
2
0
0
2
15
ATL_1967
George Stone
7.33
8
4
4
0
1
5
31
ATL_1967
Dan Schneider
52.67
60
33
29
5
27
39
241
ATL_1967
Tony Cloninger
76.67
85
50
44
13
31
55
337
ATL_1967
Clay Carroll
93.00
111
62
57
6
29
35
411
ATL_1967
Wade Blasingame
102.33
118
70
64
10
48
66
459
ATL_1967
Chuck Estrada
22.00
28
24
23
5
17
15
106
ATL_1967
Bruce Brubaker
1.33
3
3
3
1
0
2
7
ATL_1967
Al Santorini
3.00
4
4
0
1
0
0
14
ATL_1968
Hoyt Wilhelm
93.67
69
20
18
4
24
72
368
ATL_1968
Don McMahon
81.67
53
18
18
4
30
65
325
ATL_1968
Cecil Upshaw
116.67
98
41
32
6
24
74
467
ATL_1968
Phil Niekro
257.00
228
83
74
16
45
140
1019
ATL_1968
Clay Carroll
144.00
128
50
43
4
38
71
585
ATL_1968
Dick Kelley
98.00
86
36
30
4
45
73
419
ATL_1968
George Stone
75.00
63
27
23
9
19
52
305
ATL_1968
Denny Lemaster
224.00
231
79
70
11
72
146
965
ATL_1968
Claude Raymond
60.33
56
21
19
4
18
37
247
ATL_1968
Ron Reed
201.67
189
87
75
10
49
111
838
ATL_1968
Juan Pizarro
118.67
111
53
47
17
54
90
513
ATL_1968
Skip Guinn
5.00
3
2
2
0
3
4
21
ATL_1968
Tony Cloninger
110.33
96
58
50
7
59
72
487
ATL_1968
Dennis Ribant
55.67
62
31
27
4
27
27
259
ATL_1968
Wade Blasingame
36.00
45
21
19
3
10
22
160
ATL_1968
Rick Kester
6.33
8
4
4
0
3
9
29
ATL_1968
Pat House
16.33
21
15
14
0
6
6
75
ATL_1968
Hoyt Wilhelm
78.00
50
22
19
4
22
67
303
ATL_1969
Phil Niekro
284.33
235
93
81
21
57
193
1143
ATL_1969
Dennis Ribant
9.67
10
7
3
2
4
7
44
ATL_1969
Cecil Upshaw
105.33
102
36
34
7
29
57
437
ATL_1969
Larry Maxie
3.00
1
1
1
0
1
1
12
ATL_1969
Mike McQueen
3.00
2
1
1
0
3
3
14
ATL_1969
Denny Lemaster
244.67
232
97
86
20
72
173
1029
ATL_1969
Juan Pizarro
99.33
84
43
37
9
58
52
429
ATL_1969
Ron Reed
241.33
227
103
93
24
56
160
1003
ATL_1969
Clay Carroll
150.67
149
70
59
9
78
90
674
ATL_1969
Don McMahon
60.67
38
26
24
3
27
59
245
ATL_1969
Dick Kelley
136.00
113
60
54
11
61
96
572
ATL_1969
George Stone
165.33
166
82
67
20
48
102
702
ATL_1969
Gary Neibauer
57.67
42
28
25
9
31
42
245
ATL_1969
Al Santorini
184.67
194
95
81
11
73
111
814
ATL_1969
Carl Morton
29.33
29
15
15
2
18
16
136
ATL_1969
Claude Raymond
70.00
77
46
38
6
21
26
305
ATL_1969
Tony Cloninger
189.67
184
123
106
24
103
103
854
ATL_1969
Wade Blasingame
52.00
66
47
31
4
33
33
258
ATL_1969
Don Nottebart
24.00
34
17
17
3
7
13
113
ATL_1969
Skip Guinn
27.00
34
22
20
3
21
33
136
ATL_1969
Rick Kester
2.00
5
3
3
1
0
2
11
ATL_1969
Dan Schneider
7.33
16
12
11
2
5
3
43
ATL_1969
Garry Hill
2.33
6
4
4
1
1
2
14
ATL_1969
Charlie Vaughan
1.00
1
2
2
0
3
1
7
ATL_1969
Clay Carroll
104.33
104
38
30
4
27
63
437
ATL_1970
Don McMahon
94.33
70
32
31
9
45
74
399
ATL_1970
Hal Haydel
9.00
7
3
3
2
4
4
37
ATL_1970
Hoyt Wilhelm
82.00
73
33
31
8
42
68
357
ATL_1970
Wade Blasingame
77.67
76
34
30
4
23
55
320
ATL_1970
Carl Morton
284.67
281
123
114
27
125
154
1218
ATL_1970
Tony Cloninger
148.00
136
69
63
10
78
56
637
ATL_1970
George Stone
207.33
218
111
89
27
50
131
890
ATL_1970
Phil Niekro
229.67
222
124
109
40
68
168
980
ATL_1970
Ron Reed
134.67
140
69
66
16
39
68
572
ATL_1970
Claude Raymond
83.33
76
48
41
13
27
68
354
ATL_1970
Denny Lemaster
162.00
169
88
82
22
65
103
709
ATL_1970
Juan Pizarro
15.67
16
9
8
2
9
14
73
ATL_1970
Gary Neibauer
12.67
11
7
7
0
8
9
56
ATL_1970
Rick Kester
32.33
36
24
20
3
19
20
149
ATL_1970
Mike McQueen
66.00
67
48
41
10
31
54
291
ATL_1970
Al Santorini
75.67
91
56
51
11
43
41
360
ATL_1970
Bruce Brubaker
2.00
2
2
2
1
1
0
9
ATL_1970
Skip Guinn
4.67
1
0
0
0
3
3
18
ATL_1971
Gary Neibauer
21.00
14
5
5
3
9
6
86
ATL_1971
Clay Carroll
93.67
78
26
26
5
42
64
387
ATL_1971
Hoyt Wilhelm
20.00
12
7
6
3
5
16
72
ATL_1971
Phil Niekro
268.67
248
112
89
27
70
173
1101
ATL_1971
Tom House
20.67
20
8
7
2
3
11
82
ATL_1971
Denny Lemaster
60.00
59
23
23
4
22
28
253
ATL_1971
Juan Pizarro
101.33
78
43
39
10
40
67
419
ATL_1971
Dick Kelley
59.67
52
26
23
5
23
42
256
ATL_1971
Cecil Upshaw
82.00
95
33
32
5
28
56
364
ATL_1971
Mike McQueen
56.00
47
24
22
7
23
38
235
ATL_1971
George Stone
172.67
186
80
69
19
35
110
737
ATL_1971
Ron Reed
222.33
221
105
92
26
54
129
927
ATL_1971
Al Santorini
88.00
94
40
37
6
30
42
377
ATL_1971
Tony Cloninger
97.33
79
42
42
12
49
51
410
ATL_1971
Don McMahon
82.00
73
40
37
9
37
71
356
ATL_1971
Hal Haydel
40.00
33
19
19
3
20
29
165
ATL_1971
Wade Blasingame
158.33
177
90
81
11
45
93
696
ATL_1971
Claude Raymond
53.67
81
34
28
5
25
29
249
ATL_1971
Carl Morton
213.67
252
129
114
22
83
84
958
ATL_1971
Clay Carroll
96.00
89
27
24
5
32
51
392
ATL_1972
Tom House
9.33
7
3
3
1
6
7
38
ATL_1972
Phil Niekro
282.33
254
112
96
22
53
164
1150
ATL_1972
Ron Schueler
144.67
122
68
59
16
60
96
609
ATL_1972
Cecil Upshaw
53.67
50
22
22
5
19
23
227
ATL_1972
Don McMahon
63.00
46
26
26
8
21
45
253
ATL_1972
Carl Morton
172.00
170
84
75
16
53
51
722
ATL_1972
Ron Reed
213.00
222
109
93
18
60
111
913
ATL_1972
Juan Pizarro
59.33
66
28
26
7
32
24
264
ATL_1972
Al Santorini
133.67
136
63
61
6
46
72
568
ATL_1972
Mike McQueen
78.33
79
45
40
11
44
40
357
ATL_1972
Hoyt Wilhelm
25.33
20
16
13
0
15
9
112
ATL_1972
Tony Cloninger
26.00
29
17
15
2
19
11
122
ATL_1972
George Stone
111.00
143
72
68
18
44
63
511
ATL_1972
Wade Blasingame
25.33
18
17
16
6
19
16
112
ATL_1972
Jimmy Freeman
36.00
40
26
24
5
22
18
167
ATL_1972
Gary Neibauer
36.00
44
27
25
7
20
15
170
ATL_1972
Denny Lemaster
19.67
28
17
17
2
6
13
93
ATL_1972
Clint Compton
2.00
2
2
2
0
2
0
9
ATL_1972
Don McMahon
30.33
21
5
5
1
7
20
119
ATL_1973
George Stone
148.00
157
53
46
16
31
77
621
ATL_1973
Phil Niekro
245.00
214
103
90
21
89
131
1023
ATL_1973
Carl Morton
256.33
254
114
97
18
70
112
1074
ATL_1973
Clay Carroll
92.67
111
47
38
5
34
41
415
ATL_1973
Ron Schueler
186.00
179
91
80
24
66
124
778
ATL_1973
Ron Reed
116.33
133
71
57
7
31
64
507
ATL_1973
Tom House
67.33
58
37
35
13
31
42
282
ATL_1973
Cecil Upshaw
42.00
46
26
23
3
17
24
187
ATL_1973
Max Leon
27.00
30
18
16
6
9
18
123
ATL_1973
Al Santorini
8.33
14
5
5
1
2
2
40
ATL_1973
Wenty Ford
16.33
17
10
10
3
8
4
72
ATL_1973
Adrian Devine
32.33
45
24
23
6
12
15
152
ATL_1973
Gary Neibauer
21.33
24
19
17
3
19
9
107
ATL_1973
Juan Pizarro
27.33
34
22
22
2
12
13
130
ATL_1973
Jimmy Freeman
37.33
50
33
32
7
25
20
182
ATL_1973
Juan Pizarro
24.00
20
11
5
2
11
7
105
ATL_1974
Tom House
102.67
74
26
22
5
27
64
404
ATL_1974
Clay Carroll
100.67
96
27
24
3
30
46
419
ATL_1974
Phil Niekro
302.33
249
91
80
19
88
195
1219
ATL_1974
Max Leon
75.00
68
22
22
5
14
38
298
ATL_1974
Mike Beard
9.33
5
3
3
1
1
7
34
ATL_1974
Cecil Upshaw
67.67
63
29
23
2
28
34
276
ATL_1974
Don McMahon
11.67
13
5
4
2
2
5
50
ATL_1974
Carl Morton
274.67
293
110
96
10
89
113
1176
ATL_1974
Ron Reed
186.00
171
76
70
16
41
78
757
ATL_1974
Ron Schueler
203.33
202
91
84
17
98
109
882
ATL_1974
George Stone
77.00
103
57
43
10
21
29
349
ATL_1974
Mike McQueen
15.00
17
10
9
4
11
5
71
ATL_1974
Jamie Easterly
2.67
6
7
5
0
4
0
19
ATL_1974
Pablo Torrealba
6.67
7
2
1
0
3
5
31
ATL_1975
Preston Hanna
5.67
7
1
1
0
5
2
30
ATL_1975
Clay Carroll
96.33
93
30
28
2
32
44
407
ATL_1975
Tom House
79.33
79
39
28
2
36
36
351
ATL_1975
Mike Beard
70.33
71
31
25
4
28
27
309
ATL_1975
Phil Niekro
275.67
285
115
98
29
72
144
1160
ATL_1975
Cecil Upshaw
47.33
49
19
17
5
21
22
208
ATL_1975
Carl Morton
277.67
302
122
108
19
82
78
1199
ATL_1975
Ron Reed
250.33
274
118
98
5
53
139
1067
ATL_1975
Max Leon
85.00
90
52
39
5
33
53
381
ATL_1975
Adrian Devine
16.33
19
8
8
2
7
8
76
ATL_1975
Jamie Easterly
68.67
73
47
38
5
42
34
319
ATL_1975
George Stone
57.00
75
38
32
3
21
21
261
ATL_1975
Ron Schueler
92.67
88
55
54
6
40
69
391
ATL_1975
Frank LaCorte
13.67
13
10
8
1
6
10
59
ATL_1975
Ron Reed
128.00
88
39
35
8
32
96
499
ATL_1976
Clay Carroll
77.33
67
26
22
1
24
38
311
ATL_1976
Max Leon
36.00
32
15
11
2
15
16
156
ATL_1976
Ron Schueler
49.67
44
18
16
4
16
43
203
ATL_1976
Adrian Devine
73.00
72
30
26
3
26
48
319
ATL_1976
Phil Niekro
270.67
249
116
99
18
101
173
1157
ATL_1976
Pablo Torrealba
53.00
67
25
21
0
22
33
241
ATL_1976
Carl Morton
140.33
172
79
65
6
45
42
630
ATL_1976
Mike Beard
33.67
38
18
16
1
14
8
150
ATL_1976
Tom House
43.67
39
22
21
4
19
27
186
ATL_1976
Preston Hanna
8.00
11
5
4
0
4
3
37
ATL_1976
Frank LaCorte
105.33
97
58
55
6
53
79
465
ATL_1976
Jamie Easterly
22.00
23
12
12
0
13
11
96
ATL_1976
Rick Camp
11.33
13
9
8
0
2
6
46
ATL_1976
Pablo Torrealba
116.67
127
45
34
5
38
51
507
ATL_1977
Clay Carroll
101.33
91
35
31
11
28
38
406
ATL_1977
Ron Reed
124.33
101
41
38
9
37
84
498
ATL_1977
Dave Campbell
88.67
78
32
30
7
33
42
375
ATL_1977
Larry Bradford
2.67
3
1
1
1
0
1
11
ATL_1977
Adrian Devine
105.67
102
43
42
8
31
67
444
ATL_1977
Max Leon
81.67
89
42
36
9
25
44
359
ATL_1977
Rick Camp
78.67
89
47
35
6
47
51
374
ATL_1977
Phil Niekro
330.33
315
166
148
26
164
262
1428
ATL_1977
Ron Schueler
134.67
131
74
66
16
61
77
587
ATL_1977
Tom House
97.00
109
53
50
12
25
45
420
ATL_1977
Preston Hanna
60.00
69
40
33
6
34
37
282
ATL_1977
Mike Davey
16.00
19
9
9
1
9
7
75
ATL_1977
Don Collins
70.67
82
43
40
8
41
27
324
ATL_1977
Jamie Easterly
58.67
72
46
40
5
30
37
275
ATL_1977
Mickey Mahler
23.00
31
19
16
4
9
14
109
ATL_1977
Duane Theiss
20.67
26
16
15
1
16
7
102
ATL_1977
Mike Beard
4.67
14
11
5
3
2
1
33
ATL_1977
Frank LaCorte
37.00
67
51
48
10
29
28
205
ATL_1977
Joey McLaughlin
6.00
10
10
10
3
3
0
31
ATL_1977
Mike Davey
2.67
1
0
0
0
1
0
9
ATL_1978
Ellie Hendricks
2.33
1
0
0
0
1
0
9
ATL_1978
Duane Theiss
6.33
3
1
1
0
3
3
24
ATL_1978
Ron Reed
108.67
87
32
27
6
23
85
425
ATL_1978
Clay Carroll
4.00
2
1
1
0
3
0
17
ATL_1978
Larry McWilliams
99.33
84
38
31
11
35
42
417
ATL_1978
Phil Niekro
334.33
295
129
107
16
102
248
1389
ATL_1978
Frank LaCorte
14.67
9
6
6
0
4
7
56
ATL_1978
Rick Camp
74.33
99
42
31
5
32
23
344
ATL_1978
Ron Schueler
81.67
76
50
39
10
39
39
361
ATL_1978
Tom House
116.00
130
70
60
10
35
29
506
ATL_1978
Mickey Mahler
134.67
130
82
70
16
66
92
597
ATL_1978
Pablo Torrealba
57.33
69
37
30
6
39
23
275
ATL_1978
Dave Campbell
69.33
67
39
37
10
49
45
322
ATL_1978
Preston Hanna
140.33
132
89
80
10
93
90
637
ATL_1978
Jamie Easterly
78.00
91
52
49
9
45
42
355
ATL_1978
Adrian Devine
65.33
84
45
43
3
25
26
294
ATL_1978
Max Leon
5.67
6
4
4
1
4
1
29
ATL_1978
Larry Bradford
19.00
11
5
2
0
10
11
80
ATL_1979
Pablo Torrealba
5.67
5
1
1
1
2
1
24
ATL_1979
Joey McLaughlin
69.00
54
23
19
3
34
40
285
ATL_1979
Preston Hanna
24.33
27
11
8
1
15
15
112
ATL_1979
Adrian Devine
66.67
84
28
24
8
25
22
302
ATL_1979
Phil Niekro
342.00
311
160
129
41
113
208
1436
ATL_1979
Rick Matula
171.33
193
90
79
14
64
67
754
ATL_1979
Ron Reed
102.00
110
52
47
9
32
58
439
ATL_1979
Tony Brizzolara
107.33
133
70
63
6
33
64
487
ATL_1979
Larry McWilliams
66.33
69
41
41
4
22
32
287
ATL_1979
Frank LaCorte
35.33
30
23
22
5
15
30
152
ATL_1979
Mickey Mahler
100.00
123
72
65
11
47
71
470
ATL_1979
Rick Mahler
22.00
28
16
15
4
11
12
101
ATL_1979
Ron Schueler
19.67
19
16
16
3
13
6
90
ATL_1979
Jamie Easterly
2.67
7
6
4
0
3
3
18
ATL_1979
Rick Camp
108.33
92
26
23
3
29
33
440
ATL_1980
Larry Bradford
55.33
49
20
15
3
22
32
232
ATL_1980
Rick Mahler
3.67
2
1
1
0
0
1
13
ATL_1980
Frank LaCorte
83.00
61
29
26
4
43
66
342
ATL_1980
Preston Hanna
79.33
63
28
28
3
44
35
337
ATL_1980
Phil Niekro
275.00
256
119
111
30
85
176
1137
ATL_1980
Ron Reed
91.00
88
45
41
4
30
54
387
ATL_1980
Joey McLaughlin
135.67
159
79
68
16
53
70
600
ATL_1980
Rick Matula
176.67
195
100
90
17
60
62
761
ATL_1980
Adrian Devine
28.00
49
22
15
4
9
8
142
ATL_1980
Larry McWilliams
163.67
188
97
90
27
39
77
715
ATL_1980
Don Collins
6.00
9
5
5
0
7
0
33
ATL_1980
Mickey Mahler
1.00
4
7
7
1
3
1
10
ATL_1980
Jose Alvarez
2.00
0
0
0
0
0
2
6
ATL_1981
Mickey Mahler
6.33
1
0
0
0
2
5
20
ATL_1981
Rick Camp
76.00
68
17
15
5
12
47
304
ATL_1981
Terry Leach
35.33
26
11
10
2
12
16
139
ATL_1981
Rick Mahler
112.33
109
41
35
5
43
54
478
ATL_1981
Joey McLaughlin
60.00
55
24
19
2
21
38
249
ATL_1981
Ron Reed
61.33
54
26
21
6
17
40
251
ATL_1981
Phil Niekro
139.33
120
56
48
6
56
62
578
ATL_1981
Larry McWilliams
37.67
31
13
13
2
8
23
147
ATL_1981
Jamie Easterly
62.00
46
23
22
0
34
31
253
ATL_1981
Frank LaCorte
42.00
41
18
17
1
21
40
184
ATL_1981
Larry Bradford
26.67
26
13
11
1
12
14
113
ATL_1981
Steve Bedrosian
24.33
15
14
12
2
15
9
106
ATL_1981
Preston Hanna
35.33
45
27
25
2
23
22
164
ATL_1981
Rick Matula
7.00
8
5
5
1
2
0
30
ATL_1981
Mickey Mahler
8.00
9
1
1
0
6
5
37
ATL_1982
Steve Bedrosian
137.67
102
39
37
7
57
123
567
ATL_1982
Ron Reed
98.00
85
30
29
4
24
57
401
ATL_1982
Joey McLaughlin
70.00
54
27
25
7
30
49
290
ATL_1982
Phil Niekro
234.33
225
106
94
23
73
144
969
ATL_1982
Rick Camp
177.33
199
84
72
18
52
68
761
ATL_1982
Larry McWilliams
159.33
158
79
68
12
44
118
678
ATL_1982
Terry Leach
45.33
46
22
21
2
18
30
194
ATL_1982
Rick Mahler
205.33
213
105
96
18
62
105
857
ATL_1982
Joe Cowley
52.33
53
27
26
6
16
27
221
ATL_1982
Frank LaCorte
76.33
71
44
38
5
46
51
345
ATL_1982
Ken Dayley
71.33
79
39
36
9
25
34
313
ATL_1982
Jose Alvarez
7.67
8
4
4
1
2
6
29
ATL_1982
Jamie Easterly
30.67
39
19
16
6
15
16
142
ATL_1982
Preston Hanna
84.33
90
49
45
6
61
49
386
ATL_1982
Dan Morogiello
37.67
39
10
10
1
10
15
160
ATL_1983
Craig McMurtry
224.67
204
86
77
13
88
105
943
ATL_1983
Larry McWilliams
238.00
205
99
86
19
87
199
1002
ATL_1983
Ron Reed
95.67
89
42
37
5
34
73
403
ATL_1983
Tony Brizzolara
20.33
22
8
8
2
6
17
88
ATL_1983
Steve Bedrosian
120.00
100
50
48
11
51
114
504
ATL_1983
Jamie Easterly
68.67
83
32
28
4
32
45
306
ATL_1983
Rick Camp
140.00
146
64
59
16
38
61
590
ATL_1983
Phil Niekro
201.67
212
94
89
18
105
128
888
ATL_1983
Ken Dayley
104.67
100
59
50
12
39
70
436
ATL_1983
Jim Acker
97.67
103
52
47
7
38
44
426
ATL_1983
Rick Behenna
63.33
59
33
31
7
26
26
271
ATL_1983
Joey McLaughlin
64.67
63
33
32
11
37
47
285
ATL_1983
Rick Mahler
14.33
16
8
8
0
9
7
66
ATL_1983
Frank LaCorte
53.33
35
32
30
8
28
48
220
ATL_1983
Jeff Dedmon
4.00
10
6
6
1
0
3
23
ATL_1983
Zane Smith
20.00
16
7
5
1
13
16
87
ATL_1984
Steve Bedrosian
83.67
65
23
22
5
33
81
345
ATL_1984
Larry McWilliams
227.33
226
86
74
18
78
149
957
ATL_1984
Tom Waddell
97.00
68
35
33
12
37
59
390
ATL_1984
Ron Reed
73.00
67
29
25
7
14
57
293
ATL_1984
Phil Niekro
215.67
219
85
74
15
76
136
916
ATL_1984
Rick Mahler
222.00
209
86
77
13
62
106
918
ATL_1984
Rick Camp
148.67
134
59
54
11
63
69
621
ATL_1984
Jamie Easterly
69.33
74
31
26
3
23
42
300
ATL_1984
Joe Cowley
83.33
75
34
33
12
31
71
356
ATL_1984
Jeff Dedmon
81.00
86
39
34
5
35
51
354
ATL_1984
Joey McLaughlin
43.33
45
23
19
4
20
24
192
ATL_1984
Craig McMurtry
183.33
184
100
88
16
102
99
811
ATL_1984
Jim Acker
72.00
79
39
35
3
25
33
312
ATL_1984
Tony Brizzolara
29.00
33
22
17
4
13
17
132
ATL_1984
Mike Payne
5.67
7
4
4
0
3
3
25
ATL_1984
Frank LaCorte
29.33
33
26
23
9
13
13
131
ATL_1984
Ken Dayley
23.67
44
28
21
6
11
10
124
ATL_1984
Rick Behenna
9.67
17
15
15
5
8
6
54
ATL_1984
Brian Fisher
98.33
77
32
26
4
29
85
391
ATL_1985
Ken Dayley
65.33
65
24
20
2
18
62
271
ATL_1985
Terry Leach
55.67
48
19
18
3
14
30
226
ATL_1985
Mickey Mahler
69.00
59
30
23
5
28
46
287
ATL_1985
Jim Acker
86.33
86
35
31
7
43
42
370
ATL_1985
Rick Mahler
266.67
272
116
103
24
79
107
1110
ATL_1985
Zane Smith
147.00
135
70
62
4
80
85
631
ATL_1985
Steve Bedrosian
206.67
198
101
88
17
111
134
907
ATL_1985
Jamie Easterly
98.67
96
52
43
9
53
58
435
ATL_1985
Rick Camp
127.67
130
72
56
8
61
49
569
ATL_1985
Joe Cowley
159.67
132
75
70
29
85
97
684
ATL_1985
Jeff Dedmon
86.00
84
52
39
5
49
41
377
ATL_1985
Phil Niekro
220.00
203
110
100
29
120
149
955
ATL_1985
Joe Johnson
85.67
95
44
39
9
24
34
367
ATL_1985
Larry McWilliams
126.33
139
70
66
9
62
52
568
ATL_1985
Tom Waddell
112.67
104
61
61
20
39
53
471
ATL_1985
Craig McMurtry
45.00
56
36
33
6
27
28
220
ATL_1985
Rick Behenna
19.67
29
17
17
3
8
4
91
ATL_1985
Paul Assenmacher
68.33
61
23
19
5
26
56
287
ATL_1986
Terry Leach
6.67
6
3
2
0
3
4
30
ATL_1986
Jeff Dedmon
99.67
90
43
33
8
39
58
424
ATL_1986
Ken Dayley
38.67
42
19
14
1
11
33
170
ATL_1986
Steve Bedrosian
90.33
79
39
34
12
34
82
381
ATL_1986
Joe Cowley
162.33
133
81
70
20
83
132
692
ATL_1986
Jim Acker
155.00
163
81
69
13
48
69
661
ATL_1986
Zane Smith
204.67
209
109
92
8
105
139
889
ATL_1986
Mickey Mahler
64.00
72
31
29
3
29
28
284
ATL_1986
Phil Niekro
210.33
241
126
101
24
95
81
951
ATL_1986
Joe Johnson
175.00
195
97
86
11
57
88
758
ATL_1986
Craig McMurtry
79.67
82
46
42
7
43
50
356
ATL_1986
Rick Mahler
237.67
283
139
129
25
95
137
1056
ATL_1986
Brian Fisher
96.67
105
61
53
14
37
67
424
ATL_1986
Larry McWilliams
122.33
129
75
70
16
49
80
545
ATL_1986
Jamie Easterly
17.67
27
16
15
3
12
9
89
ATL_1986
Duane Ward
18.00
25
17
16
2
12
9
88
ATL_1986
Ken Dayley
61.00
52
21
18
2
33
63
260
ATL_1987
Steve Bedrosian
89.00
79
31
28
11
28
74
366
ATL_1987
Terry Leach
131.33
132
54
47
14
29
61
542
ATL_1987
Jeff Dedmon
89.67
82
46
39
8
42
40
384
ATL_1987
Zane Smith
242.00
245
130
110
19
91
130
1035
ATL_1987
Jim Acker
114.67
109
57
53
11
51
68
491
ATL_1987
Brian Fisher
185.33
185
99
93
27
72
117
792
ATL_1987
Jamie Easterly
31.67
26
17
16
4
13
22
137
ATL_1987
Kevin Coffman
25.33
31
14
13
2
22
14
126
ATL_1987
Rick Mahler
197.00
212
118
109
24
85
95
849
ATL_1987
Paul Assenmacher
54.67
58
41
31
8
24
39
251
ATL_1987
Joe Johnson
66.67
77
44
38
10
18
27
289
ATL_1987
Tom Glavine
50.33
55
34
31
5
33
20
238
ATL_1987
Larry McWilliams
20.33
25
15
13
2
7
13
95
ATL_1987
Marty Clary
14.67
20
13
10
2
4
7
68
ATL_1987
Phil Niekro
138.67
163
99
97
22
66
64
637
ATL_1987
Duane Ward
11.67
14
9
9
0
12
10
57
ATL_1987
Steve Ziem
2.33
4
3
2
0
1
0
12
ATL_1987
Tom Waddell
5.67
7
10
9
1
7
6
32
ATL_1987
Joe Cowley
11.67
21
26
20
2
17
5
73
ATL_1987
Craig McMurtry
60.00
37
16
15
5
24
35
236
ATL_1988
Terry Leach
92.00
95
32
26
5
24
51
392
ATL_1988
Ken Dayley
55.33
48
20
17
2
19
38
226
ATL_1988
Jose Alvarez
102.33
88
34
34
7
53
81
436
ATL_1988
Paul Assenmacher
79.33
72
28
27
4
32
71
329
ATL_1988
Duane Ward
111.67
101
46
41
5
60
91
487
ATL_1988
Rick Mahler
249.00
279
125
102
17
42
131
1063
ATL_1988
Steve Bedrosian
74.33
75
34
31
6
27
61
322
ATL_1988
Larry McWilliams
136.00
130
64
59
10
45
70
581
ATL_1988
Zane Smith
140.33
159
72
67
8
44
59
609
ATL_1988
Jeff Dedmon
33.67
35
20
17
3
21
17
157
ATL_1988
Tom Glavine
195.33
201
111
99
12
63
84
844
ATL_1988
Kevin Blankenship
15.67
14
8
8
2
8
9
67
ATL_1988
Brian Fisher
146.33
157
78
75
13
57
66
645
ATL_1988
Jim Acker
42.00
45
26
22
6
14
25
184
ATL_1988
German Jimenez
55.67
65
39
31
4
12
26
241
ATL_1988
Kevin Coffman
67.00
62
52
43
3
54
24
311
ATL_1988
Gary Eave
5.00
7
5
5
0
3
0
24
ATL_1988
Gary Eave
20.67
15
3
3
0
12
9
88
ATL_1989
Mike Stanton
24.00
17
4
4
0
8
27
94
ATL_1989
Kevin Blankenship
5.33
4
1
1
0
2
2
22
ATL_1989
Jim Acker
126.00
108
36
34
6
32
92
499
ATL_1989
Jose Alvarez
50.33
44
18
16
4
24
45
217
ATL_1989
Steve Bedrosian
84.67
56
31
27
12
39
58
342
ATL_1989
Ken Dayley
75.33
63
26
24
3
30
40
310
ATL_1989
Marty Clary
108.67
103
47
38
6
31
30
452
ATL_1989
Zane Smith
147.00
141
76
57
7
52
93
634
ATL_1989
Tom Glavine
186.00
172
88
76
20
40
90
766
ATL_1989
Duane Ward
114.67
94
55
48
4
58
122
494
ATL_1989
Rick Mahler
220.67
242
113
94
15
51
102
940
ATL_1989
Derek Lilliquist
165.67
202
87
73
16
34
79
718
ATL_1989
Paul Assenmacher
76.67
74
37
34
3
28
79
331
ATL_1989
Tommy Greene
26.33
22
12
12
5
6
17
103
ATL_1989
Larry McWilliams
153.33
154
82
70
5
57
78
667
ATL_1989
Terry Leach
95.00
97
57
44
5
40
36
413
ATL_1989
Rusty Richards
9.33
10
5
5
2
6
4
43
ATL_1989
Craig McMurtry
23.00
29
21
19
3
13
14
111
ATL_1989
Brian Fisher
17.00
25
17
15
2
10
8
88
ATL_1989
Kent Mercker
4.33
8
6
6
0
6
4
26
ATL_1989
Kevin Brown
23.00
16
7
6
1
8
12
96
ATL_1990
Zane Smith
215.33
196
77
61
15
50
130
860
ATL_1990
Paul Assenmacher
103.00
90
33
32
10
36
95
426
ATL_1990
Kent Mercker
48.33
43
22
17
6
24
39
211
ATL_1990
Terry Leach
81.67
84
31
29
2
21
46
344
ATL_1990
Duane Ward
127.67
101
51
49
9
42
112
508
ATL_1990
Ken Dayley
73.33
63
32
29
5
30
51
307
ATL_1990
Paul Marak
39.00
39
16
16
2
19
15
172
ATL_1990
Jim Acker
91.67
103
49
39
9
30
54
403
ATL_1990
Steve Bedrosian
79.33
72
40
37
6
44
43
349
ATL_1990
Gary Eave
30.00
27
16
14
5
20
16
134
ATL_1990
Tom Glavine
214.33
232
111
102
18
78
129
929
ATL_1990
Rick Mahler
134.67
134
67
64
16
39
68
564
ATL_1990
Craig McMurtry
41.67
43
25
20
4
30
14
188
ATL_1990
Tommy Greene
51.33
50
31
29
8
26
21
227
ATL_1990
Derek Lilliquist
122.00
136
74
72
16
42
63
537
ATL_1990
Steve Avery
99.00
121
79
62
7
45
75
466
ATL_1990
Marty Clary
101.67
128
72
64
9
39
44
466
ATL_1990
Kevin Blankenship
12.33
13
10
8
1
6
5
57
ATL_1990
Brian Fisher
5.00
9
5
4
1
0
1
24
ATL_1990
Larry McWilliams
8.33
10
9
9
2
9
7
43
ATL_1990
Kevin Coffman
18.33
26
24
23
0
19
9
100
ATL_1990
Mike Stanton
7.00
16
16
14
1
4
7
42
ATL_1990
Rusty Richards
1.00
2
3
3
1
1
0
6
ATL_1990
Jim Lehew
2.00
1
0
0
0
0
0
7
BAL_1961
Wes Stock
71.67
58
24
24
3
27
47
293
BAL_1961
Milt Pappas
177.67
134
67
60
16
78
89
736
BAL_1961
Steve Barber
248.33
194
102
92
13
130
150
1040
BAL_1961
Billy O'Dell
130.33
132
63
52
10
33
110
554
BAL_1961
Jack Fisher
196.00
205
104
85
17
75
118
853
BAL_1961
Don Larsen
89.33
85
45
41
7
40
66
390
BAL_1961
Jerry Walker
168.00
161
100
90
23
96
56
758
BAL_1961
Ryne Duren
104.00
89
73
60
15
79
115
481
BAL_1961
Ned Garver
29.00
40
18
18
2
16
9
134
BAL_1961
Bob Turley
72.00
74
47
46
11
51
48
334
BAL_1961
Ron Moeller
112.67
122
80
73
15
83
87
533
BAL_1961
Dean Chance
18.33
33
15
14
0
5
11
88
BAL_1961
John Papa
1.00
2
2
2
1
3
3
8
BAL_1961
Dave McNally
9.00
2
0
0
0
3
4
31
BAL_1962
John Miller
10.00
2
1
1
0
5
4
36
BAL_1962
Jim Lehew
9.67
10
3
2
0
3
2
39
BAL_1962
Dick Luebke
13.33
12
4
4
0
6
7
56
BAL_1962
Dean Chance
206.67
195
83
68
14
66
127
864
BAL_1962
Steve Barber
140.33
145
66
54
9
61
89
625
BAL_1962
Billy O'Dell
280.67
282
126
110
18
66
195
1178
BAL_1962
Milt Pappas
205.33
200
105
92
31
75
130
874
BAL_1962
Don Larsen
86.33
83
44
42
9
47
58
380
BAL_1962
Ryne Duren
71.33
53
38
35
1
57
74
327
BAL_1962
Wes Stock
65.00
50
33
32
7
36
34
274
BAL_1962
Bob Turley
69.00
68
45
35
8
47
42
316
BAL_1962
Jack Fisher
152.00
173
101
86
23
56
81
674
BAL_1962
Jerry Walker
143.33
165
101
94
27
78
57
670
BAL_1962
Art Quirk
27.33
36
20
18
3
18
18
135
BAL_1962
John Papa
1.00
3
3
3
0
1
0
7
BAL_1962
Steve Barber
258.67
253
99
79
12
92
180
1096
BAL_1963
Buster Narum
9.00
8
3
3
0
5
5
38
BAL_1963
Milt Pappas
216.67
186
80
73
21
69
120
888
BAL_1963
Don Larsen
62.00
46
23
21
8
30
44
261
BAL_1963
Billy O'Dell
222.33
218
90
78
14
70
116
951
BAL_1963
John Miller
17.00
12
6
6
0
14
16
77
BAL_1963
Dean Chance
248.00
229
109
88
10
90
168
1058
BAL_1963
Ryne Duren
87.33
65
33
32
6
52
84
372
BAL_1963
Herman Starrette
26.00
26
10
10
1
7
13
109
BAL_1963
Wes Stock
75.33
69
41
33
11
31
55
319
BAL_1963
Bob Turley
128.67
113
69
60
11
79
105
575
BAL_1963
Art Quirk
21.00
23
13
10
3
8
12
93
BAL_1963
Jack Fisher
116.00
132
77
59
12
38
57
517
BAL_1963
Dave McNally
125.67
133
67
64
9
55
78
553
BAL_1963
Jerry Walker
88.00
92
53
48
15
36
41
392
BAL_1963
Ron Moeller
27.00
36
19
19
5
11
12
124
BAL_1963
Wally Bunker
4.00
10
6
6
1
3
1
25
BAL_1963
Herman Starrette
11.00
9
3
2
0
6
5
45
BAL_1964
Dean Chance
278.33
194
56
51
7
86
207
1093
BAL_1964
Wes Stock
113.67
86
30
29
15
42
115
455
BAL_1964
Don Larsen
113.67
102
41
31
4
26
64
470
BAL_1964
Wally Bunker
214.00
161
72
64
17
62
96
850
BAL_1964
Frank Bertaina
26.00
18
8
8
3
13
18
108
BAL_1964
Milt Pappas
251.67
225
89
83
21
48
157
1005
BAL_1964
Ryne Duren
46.67
46
20
16
1
16
44
205
BAL_1964
Dave McNally
159.33
157
72
65
15
51
88
669
BAL_1964
Steve Barber
157.00
144
72
67
15
81
118
679
BAL_1964
Jack Fisher
227.67
256
124
107
23
56
115
985
BAL_1964
Buster Narum
199.00
195
104
95
31
73
121
845
BAL_1964
Jerry Walker
9.67
9
5
5
1
4
5
39
BAL_1964
Billy O'Dell
85.00
82
55
51
10
35
54
371
BAL_1964
Herman Starrette
9.00
8
3
1
0
3
3
36
BAL_1965
Ed Barnowski
4.33
3
1
1
0
7
6
22
BAL_1965
Billy O'Dell
111.33
87
35
27
10
30
78
448
BAL_1965
Milt Pappas
221.33
192
81
64
22
52
127
891
BAL_1965
Steve Barber
220.67
177
79
66
16
81
130
897
BAL_1965
Dave McNally
198.67
163
69
63
15
73
116
824
BAL_1965
Don Larsen
59.33
61
25
19
4
23
41
261
BAL_1965
Dean Chance
225.67
197
86
79
12
101
164
950
BAL_1965
John Miller
93.33
75
38
33
4
58
71
404
BAL_1965
Wally Bunker
189.00
170
79
71
16
58
84
778
BAL_1965
Jim Palmer
92.00
75
49
38
6
56
75
394
BAL_1965
Jack Fisher
253.67
252
121
111
22
68
116
1054
BAL_1965
Buster Narum
173.67
176
98
86
16
91
86
782
BAL_1965
Wes Stock
99.67
96
62
58
18
40
52
436
BAL_1965
Ryne Duren
34.00
34
24
21
0
22
24
154
BAL_1965
Frank Bertaina
6.00
9
4
4
0
4
5
31
BAL_1965
Darold Knowles
14.67
14
15
15
2
10
12
69
BAL_1965
Jim Ray
7.67
11
9
9
1
6
7
38
BAL_1965
Jim Ray
0.00
0
1
0
0
1
0
1
BAL_1966
Tom Phoebus
22.00
16
3
3
0
6
17
82
BAL_1966
Steve Barber
133.33
104
38
34
6
49
91
537
BAL_1966
Billy O'Dell
112.67
118
38
33
6
41
67
487
BAL_1966
Wes Stock
44.00
30
15
13
3
21
31
181
BAL_1966
Ed Barnowski
3.00
4
1
1
0
1
2
13
BAL_1966
Darold Knowles
100.33
98
38
34
4
46
88
440
BAL_1966
Dean Chance
259.67
206
113
89
18
114
180
1067
BAL_1966
Frank Bertaina
63.33
52
29
22
3
36
46
275
BAL_1966
Dave McNally
213.00
212
91
75
22
64
158
905
BAL_1966
Jim Palmer
208.33
176
83
80
21
91
147
867
BAL_1966
Jack Fisher
230.00
229
108
94
26
54
127
960
BAL_1966
Eddie Watt
145.67
123
67
62
11
44
102
595
BAL_1966
Wally Bunker
142.67
151
74
68
16
48
89
615
BAL_1966
Milt Pappas
209.67
224
106
100
23
39
133
876
BAL_1966
John Miller
100.67
92
59
53
15
58
81
444
BAL_1966
Buster Narum
3.33
11
9
8
2
4
0
25
BAL_1966
Tom Fisher
3.33
2
0
0
0
2
1
13
BAL_1967
Eddie Watt
103.67
67
26
26
5
37
93
413
BAL_1967
Sparky Lyle
43.33
33
13
11
3
14
42
173
BAL_1967
Darold Knowles
113.33
91
37
34
5
52
85
465
BAL_1967
Dean Chance
283.67
244
109
86
17
68
220
1161
BAL_1967
Jim Palmer
49.00
34
18
16
6
20
23
194
BAL_1967
Frank Bertaina
117.33
107
45
39
12
51
86
494
BAL_1967
Buster Narum
11.67
8
4
4
1
4
8
45
BAL_1967
Dave Leonhard
14.33
11
5
5
1
6
9
62
BAL_1967
Tom Phoebus
208.00
177
84
77
16
114
179
902
BAL_1967
Milt Pappas
217.67
218
88
81
19
38
129
894
BAL_1967
Steve Barber
172.33
150
86
78
9
115
118
772
BAL_1967
Wally Bunker
88.00
83
46
40
7
31
51
365
BAL_1967
Bill Dillman
124.00
115
61
60
13
33
69
503
BAL_1967
Dave McNally
119.00
134
65
60
13
39
70
506
BAL_1967
Jack Fisher
220.33
251
121
115
21
64
117
958
BAL_1967
Billy O'Dell
86.67
88
58
56
10
41
34
381
BAL_1967
Jim Britton
13.33
15
9
9
2
2
4
56
BAL_1967
John Miller
6.00
7
5
5
1
3
6
28
BAL_1967
Mike Adamson
9.67
9
9
9
1
12
8
48
BAL_1967
Don Larsen
4.00
5
4
4
1
2
1
18
BAL_1967
Paul Gilliford
3.00
6
4
4
1
1
2
15
BAL_1967
Wes Stock
1.00
3
2
2
0
2
0
8
BAL_1967
Dave McNally
273.00
175
67
59
24
55
202
1038
BAL_1968
Darold Knowles
41.33
38
11
10
0
12
37
175
BAL_1968
Eddie Watt
83.33
63
32
21
1
35
72
346
BAL_1968
Wally Bunker
71.00
59
25
19
4
14
44
282
BAL_1968
Dean Chance
292.00
224
96
82
15
63
234
1161
BAL_1968
Tom Phoebus
240.67
186
81
70
10
105
193
994
BAL_1968
Jim Ray
80.67
65
26
24
5
25
71
333
BAL_1968
Sparky Lyle
65.67
67
25
20
6
14
52
274
BAL_1968
Jack Fisher
180.67
176
68
60
14
48
80
750
BAL_1968
Jim Britton
90.00
81
35
31
1
34
61
377
BAL_1968
Dave Leonhard
126.33
95
46
44
10
57
61
507
BAL_1968
Steve Barber
128.33
127
63
46
7
64
87
575
BAL_1968
Milt Pappas
184.00
181
77
71
17
32
118
753
BAL_1968
Frank Bertaina
127.33
133
76
66
15
69
81
575
BAL_1968
Fred Beene
1.00
2
1
1
0
1
1
6
BAL_1968
Mike Adamson
7.67
9
9
8
2
4
4
36
BAL_1968
Fred Beene
2.67
2
0
0
0
1
0
11
BAL_1969
Eddie Watt
71.00
49
18
13
3
26
46
289
BAL_1969
Darold Knowles
84.33
73
25
21
8
31
59
352
BAL_1969
Jim Palmer
181.00
131
48
47
11
64
123
722
BAL_1969
Dave Leonhard
94.00
78
28
26
8
38
37
384
BAL_1969
Sparky Lyle
102.67
91
33
29
8
48
93
439
BAL_1969
Dean Chance
88.33
76
39
29
6
35
50
371
BAL_1969
Dave McNally
268.67
232
103
96
21
84
166
1093
BAL_1969
Wally Bunker
222.67
198
89
80
29
62
130
907
BAL_1969
Tom Phoebus
202.00
180
89
79
23
87
117
849
BAL_1969
Milt Pappas
144.00
149
66
58
14
44
72
615
BAL_1969
Jim Britton
88.00
69
38
37
10
49
60
377
BAL_1969
Jim Ray
115.00
105
55
50
11
48
115
489
BAL_1969
Mike Wegener
165.67
150
92
81
10
96
124
731
BAL_1969
Mike Adamson
8.00
10
4
4
0
6
2
38
BAL_1969
Mike Davison
2.00
2
1
1
0
0
2
8
BAL_1969
Steve Barber
86.33
99
51
46
9
48
69
393
BAL_1969
Jack Fisher
113.00
137
77
69
15
30
55
502
BAL_1969
Frank Bertaina
41.67
44
30
26
8
26
30
193
BAL_1969
Don Secrist
40.00
35
28
27
7
14
23
170
BAL_1969
Darold Knowles
119.33
100
36
27
4
58
71
510
BAL_1970
Jim Palmer
305.00
263
98
92
21
100
199
1257
BAL_1970
Tom Phoebus
135.00
106
58
46
11
62
72
567
BAL_1970
Frank Bertaina
31.33
36
16
11
1
15
14
142
BAL_1970
Dave McNally
296.00
277
114
106
29
78
185
1218
BAL_1970
Eddie Watt
55.33
44
20
20
3
29
33
228
BAL_1970
Jim Ray
105.00
97
39
38
13
49
67
443
BAL_1970
Milt Pappas
180.33
179
78
67
20
43
105
752
BAL_1970
Sparky Lyle
67.33
62
37
29
5
34
51
297
BAL_1970
Wally Bunker
121.67
109
63
57
16
50
59
514
BAL_1970
Dean Chance
157.00
175
83
76
18
61
109
688
BAL_1970
Dave Leonhard
28.33
32
18
16
5
18
14
132
BAL_1970
Mike Wegener
104.33
100
70
61
16
56
35
461
BAL_1970
Bill Dillman
30.67
28
18
18
4
18
17
134
BAL_1970
Don Secrist
14.67
19
9
9
2
12
9
71
BAL_1970
Dick Colpaert
10.67
9
7
7
3
8
6
47
BAL_1970
Fred Beene
6.00
8
5
4
1
5
4
31
BAL_1970
Steve Barber
20.33
27
16
14
3
11
14
97
BAL_1970
Mike Davison
36.00
46
29
26
4
22
21
171
BAL_1970
Eddie Watt
39.67
39
12
8
1
8
26
162
BAL_1971
Jim Ray
97.67
72
27
23
3
31
46
382
BAL_1971
Jim Palmer
282.00
231
94
84
19
106
184
1165
BAL_1971
Sparky Lyle
52.33
41
16
16
5
23
37
209
BAL_1971
Dave Leonhard
54.00
51
18
17
5
19
18
226
BAL_1971
Dave McNally
224.33
188
75
72
24
58
91
899
BAL_1971
Dean Chance
89.67
91
43
35
5
50
64
405
BAL_1971
Milt Pappas
261.33
279
109
102
25
62
99
1099
BAL_1971
Darold Knowles
68.00
57
28
27
5
22
56
277
BAL_1971
Tom Phoebus
133.33
144
67
66
14
64
80
593
BAL_1971
Steve Barber
75.00
92
42
40
6
25
40
337
BAL_1971
Wally Bunker
32.33
35
19
18
7
6
15
136
BAL_1971
Jim Britton
45.67
49
33
29
10
27
23
210
BAL_1971
Darold Knowles
65.67
49
12
10
1
37
36
272
BAL_1972
Sparky Lyle
107.67
84
25
23
3
29
75
427
BAL_1972
Jim Palmer
274.33
219
73
63
21
70
184
1094
BAL_1972
Eddie Watt
45.67
30
12
11
2
20
23
187
BAL_1972
Fred Beene
57.67
55
21
15
3
24
37
242
BAL_1972
Milt Pappas
195.00
187
72
60
18
29
80
791
BAL_1972
Steve Barber
73.67
55
26
23
5
36
40
307
BAL_1972
Tom Walker
74.67
71
27
24
4
22
42
310
BAL_1972
Dave McNally
241.00
220
85
79
15
68
120
979
BAL_1972
Tom Phoebus
89.00
79
45
40
11
51
67
388
BAL_1972
Jim Ray
90.33
77
50
43
10
44
50
393
BAL_1972
Dave Leonhard
20.00
20
10
10
3
12
7
92
BAL_1972
Fred Beene
91.00
67
21
17
5
27
49
353
BAL_1973
Jim Palmer
296.33
225
86
79
16
113
158
1190
BAL_1973
Sparky Lyle
82.33
66
30
23
4
18
63
330
BAL_1973
Darold Knowles
99.00
87
44
34
7
49
46
422
BAL_1973
Dave McNally
266.00
247
100
95
16
81
87
1083
BAL_1973
Eddie Watt
71.00
62
26
26
8
21
38
290
BAL_1973
John Montague
7.67
8
3
3
0
2
7
32
BAL_1973
Steve Barber
89.33
90
40
35
5
32
58
386
BAL_1973
Tom Walker
91.67
95
52
37
7
42
68
414
BAL_1973
Don Hood
32.33
31
17
14
1
6
18
132
BAL_1973
Wayne Garland
16.00
14
8
7
1
7
10
68
BAL_1973
Jesse Jefferson
100.67
104
53
46
15
46
52
439
BAL_1973
Milt Pappas
162.00
192
82
77
20
40
48
695
BAL_1973
Jim Ray
69.00
65
37
34
5
38
25
306
BAL_1973
Terry Wilshusen
0.33
0
3
3
0
2
0
4
BAL_1973
Sparky Lyle
114.00
93
30
21
6
43
89
469
BAL_1974
Dave Johnson
15.33
17
5
5
1
5
6
67
BAL_1974
Wayne Garland
91.00
68
37
30
5
26
40
360
BAL_1974
John Montague
82.67
73
37
29
5
38
43
352
BAL_1974
Jim Palmer
178.67
176
78
65
12
69
84
770
BAL_1974
Don Hood
57.33
47
26
22
1
20
26
234
BAL_1974
Herb Hutson
28.67
24
15
11
3
15
22
126
BAL_1974
Dave McNally
259.00
260
112
103
19
81
111
1073
BAL_1974
Tom Walker
91.67
96
45
39
7
28
70
396
BAL_1974
Eddie Watt
38.33
39
20
17
3
26
23
177
BAL_1974
Darold Knowles
53.33
61
29
25
6
35
18
250
BAL_1974
Jesse Jefferson
57.33
55
30
28
2
38
31
253
BAL_1974
Jim Ray
52.33
49
27
26
4
29
26
229
BAL_1974
Fred Beene
83.00
77
48
43
8
28
45
349
BAL_1974
Steve Barber
13.67
13
12
8
0
12
13
66
BAL_1974
Jim Palmer
323.00
253
87
75
20
80
193
1268
BAL_1975
Mike Flanagan
9.67
9
4
3
0
6
7
42
BAL_1975
Sparky Lyle
89.33
94
34
31
1
36
65
387
BAL_1975
Paul Mitchell
57.00
41
23
23
8
19
31
224
BAL_1975
Wayne Garland
87.33
80
37
36
7
31
46
359
BAL_1975
Dave Johnson
8.67
8
4
4
0
7
4
41
BAL_1975
Don Hood
135.33
136
76
66
16
57
51
572
BAL_1975
Tom Walker
115.33
116
69
57
16
40
60
505
BAL_1975
Jesse Jefferson
115.33
105
72
63
11
102
71
538
BAL_1975
Dave McNally
77.33
88
50
45
8
36
36
358
BAL_1975
Darold Knowles
88.33
107
61
57
3
36
63
410
BAL_1975
John Montague
22.67
31
16
16
5
10
10
106
BAL_1975
Fred Beene
46.67
63
42
36
4
25
20
227
BAL_1975
Eddie Watt
6.00
14
11
9
0
8
6
41
BAL_1975
Sparky Lyle
103.67
82
33
26
5
42
61
420
BAL_1976
Jim Palmer
315.00
255
101
88
20
84
159
1256
BAL_1976
Dennis Martinez
27.67
23
8
8
1
8
18
106
BAL_1976
Wayne Garland
232.33
224
81
69
10
64
113
976
BAL_1976
Darold Knowles
71.67
61
30
23
6
22
39
284
BAL_1976
Tom Walker
19.67
22
10
9
2
3
11
87
BAL_1976
Mike Flanagan
85.00
83
41
39
7
33
56
358
BAL_1976
Paul Mitchell
142.00
169
74
67
15
30
67
615
BAL_1976
Don Hood
77.67
89
46
42
5
41
32
350
BAL_1976
Gilberto Rondon
53.67
70
37
34
6
39
21
264
BAL_1976
Jesse Jefferson
62.33
86
62
59
4
42
30
307
BAL_1976
Mike Parrott
4.33
4
1
1
0
2
2
18
BAL_1977
Sparky Lyle
137.00
131
41
33
7
33
68
554
BAL_1977
Jim Palmer
319.00
263
106
103
24
99
193
1269
BAL_1977
Don Hood
105.00
87
42
35
3
49
62
448
BAL_1977
Darold Knowles
50.33
50
22
18
3
23
14
216
BAL_1977
Wayne Garland
282.67
281
130
113
23
88
118
1184
BAL_1977
Mike Flanagan
235.00
235
100
95
17
70
149
974
BAL_1977
Mike Willis
107.33
105
48
47
15
38
59
451
BAL_1977
Dennis Martinez
166.67
157
86
76
10
64
107
709
BAL_1977
John Montague
182.33
193
95
87
20
75
98
796
BAL_1977
Jesse Jefferson
217.00
224
123
104
23
83
114
938
BAL_1977
Dave Johnson
72.67
86
42
37
7
23
33
320
BAL_1977
Tom Walker
21.00
18
12
12
4
7
11
83
BAL_1977
Paul Mitchell
53.33
71
42
38
10
23
25
254
BAL_1977
Larry McCall
6.00
12
7
5
1
1
0
33
BAL_1977
Bob Galasso
35.00
57
36
35
8
8
21
170
BAL_1977
Tony Chevez
8.00
10
13
11
3
8
7
46
BAL_1977
Mike Darr
1.33
3
5
5
1
4
1
12
BAL_1977
Randy Miller
0.67
4
3
3
0
0
0
6
BAL_1977
Dave Ford
15.00
10
0
0
0
2
5
53
BAL_1978
Darold Knowles
72.00
63
20
19
5
30
34
294
BAL_1978
Jim Palmer
296.00
246
94
81
19
97
138
1197
BAL_1978
Sammy Stewart
11.33
10
5
4
0
3
11
46
BAL_1978
Sparky Lyle
111.67
116
46
43
6
33
33
470
BAL_1978
Dennis Martinez
276.33
257
121
108
20
93
142
1140
BAL_1978
Mike Flanagan
281.33
271
128
126
22
87
167
1160
BAL_1978
Paul Mitchell
168.00
173
86
78
21
79
75
735
BAL_1978
Jesse Jefferson
211.67
214
109
103
28
86
97
907
BAL_1978
Don Hood
154.67
166
82
77
13
77
73
689
BAL_1978
Mike Willis
100.67
104
55
51
11
39
52
434
BAL_1978
Mike Parrott
82.33
108
59
47
8
32
41
389
BAL_1978
Randy Stein
72.67
78
51
43
5
39
42
329
BAL_1978
Larry McCall
16.00
20
10
10
2
6
7
71
BAL_1978
John Montague
43.67
52
31
30
2
24
14
198
BAL_1978
Dave Johnson
12.00
15
11
10
1
9
7
58
BAL_1978
Wayne Garland
29.67
43
27
26
6
16
13
144
BAL_1978
John Flinn
15.67
24
18
14
3
13
8
84
BAL_1978
Randy Miller
7.00
11
9
8
1
3
6
36
BAL_1978
Larry Harlow
0.67
2
5
5
1
4
1
8
BAL_1978
John Flinn
2.67
2
0
0
0
1
0
11
BAL_1979
Jeff Rineer
1.00
0
0
0
0
0
0
2
BAL_1979
Dave Ford
30.00
23
7
7
2
7
7
116
BAL_1979
Larry McCall
8.33
7
2
2
0
3
3
35
BAL_1979
Mike Flanagan
265.67
245
107
91
23
70
190
1085
BAL_1979
Sparky Lyle
95.00
78
37
33
9
28
48
384
BAL_1979
Don Hood
89.33
75
33
32
4
44
29
380
BAL_1979
Jim Palmer
155.67
144
66
57
12
43
67
639
BAL_1979
Sammy Stewart
117.67
96
47
46
11
71
71
498
BAL_1979
Dennis Martinez
292.33
279
129
119
28
78
132
1206
BAL_1979
Gilberto Rondon
9.67
11
5
4
2
6
3
46
BAL_1979
Mike Parrott
229.33
231
104
96
17
86
127
973
BAL_1979
Darold Knowles
48.67
54
27
22
5
17
22
214
BAL_1979
Bob Galasso
51.33
64
30
25
5
26
28
243
BAL_1979
Wayne Garland
94.67
120
70
55
11
34
40
431
BAL_1979
Paul Mitchell
111.67
127
76
66
15
25
50
478
BAL_1979
Jesse Jefferson
116.00
150
75
71
19
45
43
513
BAL_1979
John Montague
134.00
141
85
82
17
56
66
583
BAL_1979
Randy Stein
41.33
48
29
27
7
27
39
197
BAL_1979
Mike Willis
26.67
35
27
25
1
16
8
128
BAL_1979
Mike Willis
26.33
25
6
5
3
11
14
114
BAL_1980
Don Hood
82.33
90
39
31
2
34
35
359
BAL_1980
Paul Mitchell
89.33
92
40
35
7
15
29
368
BAL_1980
Sammy Stewart
118.67
103
51
47
9
60
78
507
BAL_1980
John Flinn
37.00
31
20
16
3
20
15
164
BAL_1980
Dennis Martinez
99.67
103
44
44
12
44
42
428
BAL_1980
Jim Palmer
224.00
238
108
99
26
74
109
959
BAL_1980
Mike Flanagan
251.33
278
121
115
27
71
128
1065
BAL_1980
Dave Ford
69.67
66
34
33
11
13
22
281
BAL_1980
Sparky Lyle
94.67
108
52
45
9
34
49
412
BAL_1980
Wayne Garland
150.33
163
85
77
18
48
55
657
BAL_1980
John Montague
73.67
97
47
42
8
21
22
330
BAL_1980
Jesse Jefferson
128.33
133
79
75
12
54
57
558
BAL_1980
Mike Boddicker
7.33
6
6
5
1
5
4
34
BAL_1980
Mike Parrott
94.00
136
83
76
16
42
53
442
BAL_1980
Bob Bailor
2.33
4
2
2
0
1
0
12
BAL_1980
Darold Knowles
1.67
3
2
2
1
0
1
8
BAL_1980
Sammy Stewart
112.33
89
33
29
8
57
57
463
BAL_1981
Bryn Smith
13.00
14
4
4
1
3
9
53
BAL_1981
Dennis Martinez
179.00
173
84
66
10
62
88
753
BAL_1981
Jesse Jefferson
77.00
80
39
31
4
24
27
333
BAL_1981
Jim Palmer
127.33
117
60
53
14
46
35
532
BAL_1981
Mike Flanagan
116.00
108
55
54
11
37
72
482
BAL_1981
Sparky Lyle
75.00
85
40
37
4
33
29
332
BAL_1981
Mike Boddicker
5.67
6
4
3
1
2
2
25
BAL_1981
Bob Galasso
31.67
32
19
17
2
13
14
136
BAL_1981
Mike Parrott
85.00
102
51
48
3
28
43
378
BAL_1981
Wayne Garland
56.00
89
40
36
8
14
15
264
BAL_1981
Mike Willis
35.00
43
25
23
6
20
16
168
BAL_1981
Dave Ford
40.00
61
33
29
2
10
12
185
BAL_1981
Randy Stein
9.33
18
12
11
1
8
6
51
BAL_1981
John Flinn
13.67
13
3
2
1
3
13
53
BAL_1982
Jim Palmer
227.00
195
85
79
22
63
103
920
BAL_1982
Randy Stein
10.33
7
4
4
2
7
6
43
BAL_1982
Storm Davis
100.67
96
40
39
8
28
67
412
BAL_1982
Mike Boddicker
25.67
25
10
10
2
12
20
110
BAL_1982
Don Hood
66.67
71
31
26
7
22
31
288
BAL_1982
Mike Flanagan
236.00
233
110
104
24
76
103
991
BAL_1982
Sammy Stewart
139.00
140
68
64
9
62
69
607
BAL_1982
Bryn Smith
79.33
81
43
37
5
23
50
335
BAL_1982
Dennis Martinez
252.00
262
123
118
30
87
111
1093
BAL_1982
Sparky Lyle
48.67
61
27
25
3
19
18
217
BAL_1982
Don Welchel
4.33
6
6
4
0
2
3
22
BAL_1982
Don Hood
47.67
48
20
12
5
14
17
199
BAL_1983
Bryn Smith
155.33
142
51
43
13
43
101
636
BAL_1983
Mike Boddicker
179.00
141
65
55
13
52
120
711
BAL_1983
Bill Swaggerty
21.67
23
8
7
1
6
7
92
BAL_1983
Mike Flanagan
125.33
135
53
46
10
31
50
528
BAL_1983
Allan Ramirez
57.00
46
22
22
6
30
20
233
BAL_1983
Storm Davis
200.33
180
90
80
14
64
125
831
BAL_1983
Sammy Stewart
144.33
138
60
58
7
67
95
623
BAL_1983
Jim Palmer
76.67
86
42
36
11
19
34
332
BAL_1983
Don Welchel
26.67
33
18
16
1
10
16
124
BAL_1983
Dennis Martinez
153.00
209
108
94
21
45
71
688
BAL_1983
Mark Smith
14.67
24
11
11
0
6
10
70
BAL_1983
Nate Snell
7.67
8
2
2
1
1
7
33
BAL_1984
Mike Boddicker
261.33
218
95
81
23
81
128
1051
BAL_1984
Storm Davis
225.00
205
86
78
7
71
105
923
BAL_1984
Sammy Stewart
93.00
81
42
34
7
47
56
395
BAL_1984
Bryn Smith
179.00
178
72
66
15
51
101
751
BAL_1984
Mike Flanagan
226.67
213
103
89
24
81
115
947
BAL_1984
Mark Brown
23.00
22
11
10
2
7
10
94
BAL_1984
Ken Dixon
13.00
14
6
6
1
4
8
56
BAL_1984
Dennis Martinez
141.67
145
81
79
26
37
77
599
BAL_1984
Bill Swaggerty
57.00
68
41
33
7
21
18
251
BAL_1984
Jim Palmer
17.67
22
19
18
2
17
4
89
BAL_1984
John Habyan
2.67
3
1
0
0
0
2
12
BAL_1985
Nate Snell
100.33
100
44
30
4
30
41
421
BAL_1985
Bryn Smith
222.33
193
85
72
12
41
127
890
BAL_1985
Sammy Stewart
129.67
117
60
52
15
66
77
557
BAL_1985
Ken Dixon
162.00
144
68
66
20
64
108
683
BAL_1985
Mike Boddicker
203.33
227
104
92
13
89
135
899
BAL_1985
Storm Davis
175.00
172
92
88
11
70
93
750
BAL_1985
Eric Bell
5.67
4
3
3
1
4
4
24
BAL_1985
Mike Flanagan
86.00
101
49
49
14
28
42
379
BAL_1985
Dennis Martinez
180.00
203
110
103
29
63
68
789
BAL_1985
Bill Swaggerty
1.67
3
1
1
0
2
2
10
BAL_1985
Mark Brown
15.67
21
13
12
1
7
5
73
BAL_1985
Tony Arnold
25.33
25
15
10
0
11
7
104
BAL_1986
Storm Davis
154.00
166
70
62
16
49
96
657
BAL_1986
Nate Snell
72.33
69
36
31
9
22
29
297
BAL_1986
Bryn Smith
187.33
182
101
82
15
63
105
807
BAL_1986
Mike Flanagan
172.00
179
95
81
15
66
96
747
BAL_1986
Sammy Stewart
63.67
64
33
31
7
48
47
295
BAL_1986
John Habyan
26.33
24
17
13
3
18
14
117
BAL_1986
Ken Dixon
202.33
194
111
103
33
83
170
874
BAL_1986
Mike Boddicker
218.33
214
125
114
30
74
175
934
BAL_1986
Dennis Martinez
104.67
114
57
55
11
30
65
449
BAL_1986
Eric Bell
23.33
23
14
13
4
14
18
105
BAL_1986
Bill Swaggerty
1.00
6
2
2
0
1
1
9
BAL_1986
Dennis Martinez
144.67
133
59
53
9
40
84
599
BAL_1987
Nate Snell
38.67
39
20
17
5
19
19
168
BAL_1987
Mike Flanagan
144.00
148
72
65
12
51
93
619
BAL_1987
Mike Boddicker
226.00
212
114
105
29
78
152
950
BAL_1987
Bryn Smith
150.33
164
81
73
16
31
94
643
BAL_1987
John Habyan
116.33
110
67
62
20
40
64
493
BAL_1987
Storm Davis
93.00
98
61
54
8
47
65
420
BAL_1987
Eric Bell
165.00
174
113
100
32
78
111
729
BAL_1987
Sammy Stewart
27.00
25
22
17
4
21
25
130
BAL_1987
Tony Arnold
53.00
71
35
34
8
17
18
239
BAL_1987
Ken Dixon
105.00
128
81
75
31
27
91
470
BAL_1987
Jeff Ballard
69.67
100
60
51
15
35
27
327
BAL_1987
Bob Milacki
25.00
9
2
2
1
9
18
91
BAL_1988
Dennis Martinez
235.33
215
94
71
21
55
120
968
BAL_1988
Bryn Smith
198.00
179
79
66
15
32
122
791
BAL_1988
Gregg Olson
11.00
10
4
4
1
10
9
51
BAL_1988
Mike Boddicker
236.00
234
102
89
17
77
156
1001
BAL_1988
Storm Davis
201.67
211
86
83
16
91
127
872
BAL_1988
Mike Flanagan
211.00
220
106
98
23
80
99
916
BAL_1988
John Habyan
14.67
22
10
7
2
4
4
68
BAL_1988
Jeff Ballard
153.33
167
83
75
15
42
41
654
BAL_1988
Pete Harnisch
13.00
13
8
8
1
9
10
61
BAL_1988
Gordon Dillard
3.00
3
2
2
1
4
2
15
BAL_1988
Blaine Beatty
6.00
5
1
1
1
2
3
25
BAL_1989
Gregg Olson
85.00
57
17
16
1
46
90
356
BAL_1989
Brian Dubois
36.00
29
14
7
2
17
13
153
BAL_1989
Bryn Smith
215.67
177
76
68
16
54
129
864
BAL_1989
Dennis Martinez
232.00
227
88
82
21
49
142
950
BAL_1989
Jeff Ballard
215.33
240
95
82
16
57
62
912
BAL_1989
Bob Milacki
243.00
233
105
101
21
88
113
1022
BAL_1989
Mike Flanagan
171.67
186
82
75
10
47
47
726
BAL_1989
Mike Boddicker
211.67
217
101
94
19
71
145
912
BAL_1989
Storm Davis
169.33
187
91
82
19
68
91
733
BAL_1989
Francisco Oliveras
55.67
64
28
28
8
15
24
239
BAL_1989
Pete Harnisch
103.33
97
55
53
10
64
70
468
BAL_1989
Gordon Dillard
4.00
7
3
3
0
0
2
19
BAL_1989
Ben McDonald
7.33
8
7
7
2
4
3
33
BAL_1989
John Habyan
8.67
10
2
2
0
2
4
37
BAL_1990
Gregg Olson
74.33
57
20
20
3
31
74
305
BAL_1990
Ben McDonald
118.67
88
36
32
9
35
65
472
BAL_1990
Francisco Oliveras
55.33
47
22
17
5
21
41
231
BAL_1990
Dennis Martinez
226.00
191
80
74
16
49
156
908
BAL_1990
Mike Boddicker
228.00
225
92
85
16
69
143
956
BAL_1990
Bryn Smith
141.33
160
81
67
11
30
78
605
BAL_1990
Pete Harnisch
188.67
189
96
91
17
86
122
821
BAL_1990
Bob Milacki
135.33
143
73
67
18
61
60
594
BAL_1990
Storm Davis
112.00
129
66
59
9
35
62
498
BAL_1990
Jeff Ballard
133.33
152
79
73
22
42
50
578
BAL_1990
Anthony Telford
36.33
43
22
20
4
19
20
168
BAL_1990
Brian Dubois
58.33
70
37
33
9
22
34
255
BAL_1990
Mike Flanagan
20.33
28
14
12
3
8
5
94
BAL_1990
Mark Leiter
26.33
33
20
20
5
9
21
119
BAL_1990
John Hoover
4.67
8
6
6
0
3
0
26
BAL_1990
Bill Henry
53.33
50
18
13
8
15
53
224
BOS_1961
Hal Brown
166.67
153
62
59
14
33
61
668
BOS_1961
Don Schwall
178.67
167
76
64
8
110
91
786
BOS_1961
Bill Monbouquette
236.33
233
106
89
24
100
161
1030
BOS_1961
Tom Brewer
42.00
37
21
16
4
29
13
189
BOS_1961
Ken McBride
241.67
229
114
98
28
102
180
1038
BOS_1961
Ted Bowsfield
157.00
154
75
65
18
63
88
683
BOS_1961
Tex Clevenger
47.67
48
25
20
4
34
25
218
BOS_1961
Arnold Earley
49.67
42
31
22
3
34
44
223
BOS_1961
Dave Sisler
60.33
55
34
28
6
48
30
276
BOS_1961
Eli Grba
211.67
197
119
100
26
114
105
941
BOS_1961
Frank Sullivan
159.33
161
93
76
19
55
114
687
BOS_1961
Russ Kemmerer
96.67
102
53
47
10
26
35
404
BOS_1961
Tracy Stallard
132.67
110
75
72
15
96
109
587
BOS_1961
Ike Delock
156.00
185
110
85
24
52
80
698
BOS_1961
Bill Kunkel
88.67
103
58
51
11
32
46
396
BOS_1961
Al Schroll
50.00
53
36
29
5
27
24
228
BOS_1961
Mickey McDermott
32.67
43
29
20
3
25
18
166
BOS_1961
Wilbur Wood
13.00
14
8
8
2
7
7
61
BOS_1961
Frank Baumann
187.67
249
128
117
22
59
75
860
BOS_1961
Ted Wills
19.67
24
17
13
2
19
11
101
BOS_1961
Jerry Casale
54.67
67
42
38
12
28
41
253
BOS_1961
Galen Cisco
52.33
67
40
39
5
28
26
242
BOS_1961
Chuck Stobbs
44.67
56
37
37
8
15
17
203
BOS_1961
Tom Borland
1.00
3
2
2
0
0
0
6
BOS_1961
Frank Kreutzer
1.33
0
0
0
0
1
1
5
BOS_1962
Tracy Stallard
1.00
0
0
0
0
0
0
3
BOS_1962
Dick Radatz
124.67
95
32
31
9
40
144
506
BOS_1962
Tex Clevenger
38.00
36
14
12
3
17
11
164
BOS_1962
Jim Hannan
68.00
56
27
25
6
49
39
304
BOS_1962
Bill Monbouquette
235.33
227
100
87
22
65
153
984
BOS_1962
Frank Baumann
119.67
117
46
45
10
36
55
499
BOS_1962
Ken McBride
149.33
136
66
58
9
70
83
640
BOS_1962
Bill Kunkel
7.67
8
7
3
3
4
6
36
BOS_1962
Wilbur Wood
7.67
6
3
3
0
3
3
31
BOS_1962
Ike Delock
86.33
89
39
36
10
24
49
363
BOS_1962
Earl Wilson
191.33
163
86
83
21
111
137
837
BOS_1962
Dave Sisler
43.67
44
19
19
4
26
27
196
BOS_1962
Russ Kemmerer
96.00
102
48
43
13
26
40
408
BOS_1962
Hal Brown
92.33
97
51
44
15
23
27
392
BOS_1962
Ted Bowsfield
139.00
154
82
68
12
40
52
610
BOS_1962
Frank Sullivan
56.33
71
38
28
5
25
22
260
BOS_1962
Merlin Nippert
6.00
4
3
3
1
4
3
27
BOS_1962
Eli Grba
176.33
185
101
89
19
75
90
783
BOS_1962
Bill Henry
37.33
40
21
19
5
20
35
168
BOS_1962
Jerry Casale
36.67
33
19
19
5
18
16
162
BOS_1962
Don Schwall
182.33
180
118
100
18
121
89
838
BOS_1962
Ted Wills
61.00
63
37
36
12
24
58
265
BOS_1962
Billy Macleod
1.67
4
1
1
0
1
2
10
BOS_1962
Hal Kolstad
61.33
65
44
37
11
35
36
282
BOS_1962
Arnold Earley
68.33
76
53
44
8
46
59
331
BOS_1962
Galen Cisco
102.33
110
73
69
11
61
56
473
BOS_1962
Fred Newman
6.33
11
7
7
0
3
4
31
BOS_1962
Pete Smith
3.67
7
8
8
3
2
1
19
BOS_1962
Frank Kreutzer
5.00
3
1
1
1
1
0
17
BOS_1963
Dick Radatz
132.33
94
31
29
9
51
162
541
BOS_1963
Bill Kunkel
46.33
42
15
14
3
13
31
191
BOS_1963
Frank Baumann
50.33
52
22
17
2
17
31
215
BOS_1963
Ken McBride
251.00
198
101
91
22
82
147
1021
BOS_1963
Hal Brown
141.33
137
54
52
14
8
68
563
BOS_1963
Don Schwall
167.67
158
72
62
13
74
86
718
BOS_1963
Pete Smith
15.00
11
6
6
2
6
6
60
BOS_1963
Earl Wilson
210.67
184
99
88
18
105
123
908
BOS_1963
Wilbur Wood
64.67
67
35
27
10
13
28
271
BOS_1963
Bill Monbouquette
266.67
258
119
113
31
42
174
1090
BOS_1963
Dave Morehead
174.67
137
82
74
20
99
136
752
BOS_1963
Bill Henry
52.00
55
30
24
4
11
45
216
BOS_1963
Bob Heffner
124.67
131
61
59
15
36
77
537
BOS_1963
Galen Cisco
155.67
165
88
75
15
64
81
688
BOS_1963
Ted Bowsfield
111.33
115
60
55
14
47
67
488
BOS_1963
Eli Grba
17.33
14
9
9
2
10
5
77
BOS_1963
Tracy Stallard
154.67
156
89
81
23
77
110
684
BOS_1963
Arnold Earley
115.67
124
73
61
13
43
97
523
BOS_1963
Ike Delock
62.33
56
35
33
11
28
34
264
BOS_1963
Jim Hannan
27.67
23
18
15
2
17
14
122
BOS_1963
Fred Newman
44.00
56
27
26
6
15
16
196
BOS_1963
Russ Kemmerer
36.67
48
28
23
1
8
12
164
BOS_1963
Frank Sullivan
11.00
15
7
7
1
4
2
49
BOS_1963
Jerry Stephenson
2.33
5
2
2
0
2
3
13
BOS_1963
Hal Kolstad
11.00
16
16
16
4
6
6
55
BOS_1963
Bill Henry
52.00
31
9
5
2
12
28
202
BOS_1964
Dick Radatz
157.00
103
44
40
13
58
181
635
BOS_1964
Arnold Earley
50.33
51
17
15
3
18
45
218
BOS_1964
Jay Ritchie
46.00
43
21
14
4
14
35
195
BOS_1964
Fred Newman
190.00
177
68
58
9
39
83
779
BOS_1964
Galen Cisco
191.67
182
85
77
17
54
78
787
BOS_1964
Tracy Stallard
225.67
213
111
95
20
73
118
945
BOS_1964
Hal Brown
132.00
154
68
58
18
26
53
569
BOS_1964
Bill Monbouquette
234.00
258
114
105
34
40
120
986
BOS_1964
Bob Heffner
158.67
152
81
72
20
44
112
661
BOS_1964
Ted Bowsfield
118.67
135
63
54
12
31
45
523
BOS_1964
Frank Kreutzer
85.67
85
41
39
7
41
59
382
BOS_1964
Jim Hannan
106.00
108
60
49
13
45
67
460
BOS_1964
Don Schwall
49.67
53
28
24
1
15
36
214
BOS_1964
Earl Wilson
202.33
213
121
101
37
73
166
883
BOS_1964
Ed Connolly
80.67
80
50
44
3
64
73
386
BOS_1964
Dave Morehead
166.67
156
101
92
14
112
139
764
BOS_1964
Pete Charton
65.00
67
39
38
12
24
37
272
BOS_1964
Ken McBride
116.33
104
77
68
14
75
66
533
BOS_1964
Frank Baumann
32.00
40
22
22
4
16
19
147
BOS_1964
Bill Spanswick
65.33
75
51
50
9
44
55
301
BOS_1964
Wilbur Wood
23.00
29
19
18
1
14
12
113
BOS_1964
Dave Gray
13.00
18
20
13
3
20
17
77
BOS_1964
Luke Walker
5.00
2
0
0
0
1
5
18
BOS_1965
Ted Wills
19.00
17
8
6
2
14
12
84
BOS_1965
Don Schwall
77.00
77
37
25
5
30
55
325
BOS_1965
Fred Newman
260.67
225
94
85
15
64
109
1044
BOS_1965
Wilbur Wood
51.33
44
21
18
3
16
29
206
BOS_1965
Jay Ritchie
71.00
83
30
25
3
26
55
311
BOS_1965
Bill Henry
47.00
43
18
17
2
9
40
191
BOS_1965
Tracy Stallard
194.33
172
83
73
25
70
99
824
BOS_1965
Arnold Earley
74.33
79
42
30
5
29
47
332
BOS_1965
Bill Monbouquette
228.67
239
114
94
32
40
110
949
BOS_1965
Dick Radatz
124.33
104
57
54
11
53
121
526
BOS_1965
Earl Wilson
230.67
221
119
102
27
77
164
978
BOS_1965
Dave Morehead
192.67
157
103
87
18
113
163
845
BOS_1965
Frank Kreutzer
85.33
73
48
41
7
54
65
379
BOS_1965
Jim Lonborg
185.33
193
112
92
20
65
113
813
BOS_1965
Galen Cisco
112.33
119
63
56
12
51
58
499
BOS_1965
Jim Hannan
14.67
18
8
8
0
6
5
60
BOS_1965
Ken McBride
22.00
24
17
15
1
14
11
106
BOS_1965
Jerry Stephenson
52.00
62
41
36
7
33
49
253
BOS_1965
Bob Heffner
49.00
59
42
39
9
18
42
220
BOS_1965
Frank Baumann
3.67
4
3
3
0
3
2
17
BOS_1965
Bill Henry
22.00
15
6
6
3
10
15
93
BOS_1966
Earl Wilson
264.00
214
94
90
30
74
200
1059
BOS_1966
Don Schwall
87.00
75
36
32
5
40
51
368
BOS_1966
Bob Heffner
13.00
12
6
5
1
3
7
54
BOS_1966
Arnold Earley
17.67
14
11
7
1
9
12
74
BOS_1966
Jim Lonborg
181.67
173
86
78
18
55
131
769
BOS_1966
Jay Ritchie
35.33
32
17
16
3
12
33
150
BOS_1966
Jim Hannan
114.00
125
58
54
9
59
68
511
BOS_1966
Luke Walker
10.00
8
9
5
0
15
7
55
BOS_1966
Dick Radatz
75.67
73
43
39
9
45
68
345
BOS_1966
Bill Monbouquette
102.67
120
60
54
14
22
61
444
BOS_1966
Fred Newman
102.67
112
54
54
7
31
42
433
BOS_1966
Dave Morehead
28.00
31
17
17
7
7
20
122
BOS_1966
Tracy Stallard
52.33
65
40
33
9
25
35
244
BOS_1966
Jerry Stephenson
66.33
68
51
43
6
44
50
308
BOS_1966
Frank Kreutzer
31.33
30
24
21
9
10
24
138
BOS_1966
Guido Grilli
20.33
24
21
16
1
20
12
104
BOS_1966
Don Schwall
0.67
0
0
0
0
1
0
2
BOS_1967
Fred Newman
6.33
8
5
1
1
2
0
29
BOS_1967
Bill Henry
21.67
16
5
5
1
9
23
94
BOS_1967
Bill Monbouquette
135.33
123
39
35
6
17
55
533
BOS_1967
Wilbur Wood
95.33
95
34
26
2
28
47
404
BOS_1967
Jim Lonborg
273.33
228
102
96
23
83
246
1130
BOS_1967
Jay Ritchie
82.33
75
32
29
6
29
57
351
BOS_1967
Earl Wilson
264.00
216
103
96
34
92
184
1083
BOS_1967
Galen Cisco
22.33
21
10
9
4
8
8
90
BOS_1967
Jerry Stephenson
39.67
32
18
17
4
16
24
161
BOS_1967
Dave Morehead
47.67
48
24
23
0
22
40
208
BOS_1967
Ken Brett
2.00
3
1
1
0
0
2
8
BOS_1967
Jim Hannan
21.67
28
14
13
3
7
14
98
BOS_1967
Dick Radatz
26.33
17
23
19
5
26
19
127
BOS_1967
Ed Connolly
49.33
63
46
41
6
34
45
241
BOS_1967
Arnold Earley
1.33
5
5
4
1
1
1
9
BOS_1967
Wilbur Wood
159.00
127
39
33
8
33
74
626
BOS_1968
Luke Walker
61.67
42
18
14
1
39
66
264
BOS_1968
Bob Heffner
8.00
6
2
2
0
6
3
33
BOS_1968
Dave Morehead
55.00
52
17
15
3
20
28
233
BOS_1968
Earl Wilson
224.33
192
77
71
20
65
168
909
BOS_1968
Jim Hannan
140.33
147
53
47
4
50
75
601
BOS_1968
Jim Lonborg
113.33
89
57
54
11
59
73
490
BOS_1968
Bill Monbouquette
101.67
103
56
49
11
15
37
420
BOS_1968
Jay Ritchie
56.67
68
32
29
7
13
32
251
BOS_1968
Jerry Stephenson
68.67
81
51
43
4
42
51
328
BOS_1968
Bill Henry
21.67
33
21
18
2
6
9
102
BOS_1968
Bill Henry
5.00
2
1
0
0
2
2
20
BOS_1969
Ron Klimkowski
14.00
6
1
1
0
5
3
52
BOS_1969
Wilbur Wood
119.67
113
48
40
13
40
73
511
BOS_1969
Mike Nagy
196.67
183
84
68
10
106
84
870
BOS_1969
Earl Wilson
214.67
209
93
79
23
69
150
903
BOS_1969
Galen Cisco
22.33
17
11
9
4
15
18
98
BOS_1969
Jim Hannan
158.33
138
73
64
17
91
72
685
BOS_1969
Luke Walker
118.67
98
51
48
5
57
96
500
BOS_1969
Dick Baney
18.67
21
8
8
2
7
9
81
BOS_1969
Mike Garman
12.33
13
6
6
0
10
10
57
BOS_1969
Frank Kreutzer
2.00
3
1
1
0
2
2
11
BOS_1969
Bill Lee
52.00
56
27
26
9
28
45
232
BOS_1969
Jim Lonborg
143.67
148
78
72
15
65
100
628
BOS_1969
Ray Jarvis
100.33
105
59
53
8
43
36
438
BOS_1969
Dick Radatz
53.33
46
30
29
9
23
50
226
BOS_1969
Ken Brett
39.33
41
24
23
6
22
23
178
BOS_1969
Dave Morehead
33.00
28
22
21
7
28
32
148
BOS_1969
Jerry Stephenson
2.67
6
4
3
0
3
1
18
BOS_1969
Dick Mills
3.67
6
4
1
0
3
3
22
BOS_1970
Ron Klimkowski
98.33
80
36
29
7
33
40
399
BOS_1970
Wilbur Wood
121.67
118
50
38
7
36
85
507
BOS_1970
Luke Walker
163.00
129
56
55
6
89
124
684
BOS_1970
Jim Lonborg
34.00
33
12
12
3
9
21
138
BOS_1970
Roger Moret
8.33
7
3
3
0
4
2
35
BOS_1970
Dave Morehead
121.67
121
64
49
9
62
69
536
BOS_1970
Ray Jarvis
16.00
17
12
7
1
14
8
82
BOS_1970
Jim Hannan
128.00
119
65
57
17
54
61
540
BOS_1970
Ken Brett
139.33
118
71
63
17
79
155
616
BOS_1970
Mike Nagy
128.67
138
71
64
16
64
56
574
BOS_1970
Earl Wilson
161.00
169
89
82
20
51
103
694
BOS_1970
Bill Lee
37.00
48
20
19
3
14
19
167
BOS_1970
Jerry Janeski
205.67
247
125
109
22
63
79
907
BOS_1970
Ken Wright
53.33
49
33
31
2
29
30
231
BOS_1970
Ed Phillips
23.67
29
14
14
4
10
23
107
BOS_1970
Jerry Stephenson
6.67
11
7
7
0
5
6
34
BOS_1970
John Curtis
2.33
4
4
3
1
1
1
13
BOS_1970
Wilbur Wood
334.00
272
95
71
21
62
210
1316
BOS_1971
Bill Lee
102.00
102
35
31
7
46
74
451
BOS_1971
Roger Moret
71.00
50
24
23
5
40
47
291
BOS_1971
John Curtis
26.00
30
9
9
3
6
19
110
BOS_1971
Ron Klimkowski
45.33
37
19
17
3
23
25
195
BOS_1971
Luke Walker
159.67
157
69
63
9
53
86
666
BOS_1971
Ken Wright
78.00
66
34
32
6
47
56
344
BOS_1971
Mike Garman
18.67
15
8
8
3
9
6
80
BOS_1971
Jim Lonborg
167.67
167
86
77
15
67
100
736
BOS_1971
Jim Hannan
43.33
45
27
22
8
28
23
200
BOS_1971
Jerry Janeski
61.67
72
38
34
5
34
19
281
BOS_1971
Ken Brett
59.00
57
38
35
7
35
57
264
BOS_1971
Mike Nagy
38.00
46
29
28
4
20
9
170
BOS_1971
Steve Blateric
2.67
5
4
4
2
0
4
14
BOS_1971
Steve Blateric
4.00
2
0
0
0
0
4
14
BOS_1972
Don Newhauser
37.00
30
11
10
2
25
27
164
BOS_1972
Wilbur Wood
376.67
325
119
105
28
74
193
1490
BOS_1972
Jim Lonborg
223.00
197
75
70
17
76
143
929
BOS_1972
Jerry Janeski
12.67
11
5
4
0
7
7
58
BOS_1972
Bill Lee
84.33
75
31
30
5
32
43
346
BOS_1972
Luke Walker
92.67
98
41
35
4
34
48
399
BOS_1972
Lynn McGlothen
145.00
135
66
55
9
59
112
620
BOS_1972
Roger Moret
5.00
5
3
2
0
6
4
25
BOS_1972
John Curtis
154.33
161
69
64
8
50
106
652
BOS_1972
Ron Klimkowski
31.33
32
15
14
3
15
11
137
BOS_1972
Ken Brett
133.00
121
76
67
13
49
74
559
BOS_1972
Mark Schaeffer
41.00
52
21
21
3
28
25
199
BOS_1972
Ken Wright
18.33
15
10
10
0
15
18
84
BOS_1972
Mike Nagy
2.00
3
2
2
0
0
2
10
BOS_1972
Mike Garman
3.33
4
4
4
1
2
1
16
BOS_1972
Don Newhauser
12.00
9
2
0
0
13
8
59
BOS_1973
Bill Lee
284.67
275
100
87
20
76
120
1173
BOS_1973
Dick Baney
30.67
26
10
10
1
6
17
122
BOS_1973
Roger Moret
156.33
138
60
55
19
67
90
659
BOS_1973
Ken Brett
211.67
206
91
81
19
74
111
882
BOS_1973
Wilbur Wood
359.33
381
166
138
25
91
199
1531
BOS_1973
John Curtis
221.33
225
103
88
24
83
101
946
BOS_1973
Mike Nagy
40.67
44
21
19
4
15
14
176
BOS_1973
Luke Walker
122.00
129
75
63
9
66
74
553
BOS_1973
Jim Lonborg
199.33
218
124
108
25
80
106
886
BOS_1973
Ken Wright
80.67
60
48
44
6
82
75
372
BOS_1973
Mike Garman
22.00
32
15
13
1
15
9
109
BOS_1973
Dick Pole
54.67
70
35
34
4
18
24
238
BOS_1973
Craig Skok
28.67
35
22
20
2
11
22
129
BOS_1973
Lynn McGlothen
23.00
39
23
21
6
8
16
114
BOS_1973
Mike Garman
81.67
66
26
24
4
27
45
328
BOS_1974
Lynn McGlothen
237.33
212
80
71
12
89
142
988
BOS_1974
Ken Wright
5.67
5
2
2
0
7
2
29
BOS_1974
Jim Lonborg
283.00
280
113
101
22
70
121
1168
BOS_1974
Ken Brett
191.00
192
81
70
9
52
96
807
BOS_1974
Bill Lee
282.33
320
123
110
25
67
95
1190
BOS_1974
Wilbur Wood
320.33
305
143
128
27
80
169
1316
BOS_1974
Roger Moret
173.33
158
79
72
15
79
111
745
BOS_1974
John Curtis
195.00
199
91
82
15
83
89
847
BOS_1974
Steve Barr
9.00
7
4
4
0
6
3
39
BOS_1974
Dick Pole
45.00
55
28
21
6
13
32
198
BOS_1974
Bill Moran
46.33
57
27
24
5
23
17
221
BOS_1974
Luke Walker
92.00
100
56
51
9
54
52
420
BOS_1974
Dick Baney
41.00
51
27
25
4
17
12
188
BOS_1974
Mike Nagy
12.67
17
13
12
3
5
5
62
BOS_1974
Don Newhauser
3.67
5
4
4
0
4
2
20
BOS_1974
Mike Garman
79.00
73
31
21
3
48
48
358
BOS_1975
Steve Barr
7.00
11
9
2
1
7
2
38
BOS_1975
Jim Burton
53.00
58
30
17
6
19
39
232
BOS_1975
Ken Brett
118.00
110
47
44
10
43
47
492
BOS_1975
John Curtis
146.67
151
70
56
13
65
67
645
BOS_1975
Roger Moret
145.00
132
60
58
8
76
80
624
BOS_1975
Lynn McGlothen
239.00
231
110
104
21
97
146
1028
BOS_1975
Bill Lee
260.00
274
123
114
20
69
78
1093
BOS_1975
Wilbur Wood
291.33
309
148
133
26
92
140
1245
BOS_1975
Jim Lonborg
159.33
161
84
73
12
45
72
683
BOS_1975
Dick Pole
89.67
102
46
44
11
32
42
394
BOS_1975
Rick Kreuger
4.00
3
2
2
0
1
1
16
BOS_1975
Steve Blateric
4.33
9
5
3
0
1
5
24
BOS_1975
Wilbur Wood
56.33
51
24
14
3
11
31
225
BOS_1976
Jim Lonborg
222.00
210
85
76
18
50
118
916
BOS_1976
Ken Brett
203.00
173
82
74
5
76
92
835
BOS_1976
Rick Jones
104.33
133
48
39
6
26
45
464
BOS_1976
Lynn McGlothen
205.00
209
96
89
10
68
106
868
BOS_1976
Rick Kreuger
31.00
31
14
14
3
16
12
134
BOS_1976
Dick Pole
120.67
131
62
58
8
48
49
528
BOS_1976
John Curtis
134.00
139
68
67
11
65
52
579
BOS_1976
Mike Garman
76.33
79
48
42
7
35
37
339
BOS_1976
Roger Moret
77.33
84
44
43
7
27
30
335
BOS_1976
Steve Barr
67.67
70
51
42
10
44
27
309
BOS_1976
Bill Lee
96.00
124
68
60
13
28
29
440
BOS_1976
Craig Skok
5.00
13
7
7
2
3
5
30
BOS_1976
Jim Burton
2.67
2
0
0
0
1
3
11
BOS_1977
Rick Kreuger
0.00
2
2
2
0
0
0
2
BOS_1977
Mike Garman
62.67
60
20
19
7
22
29
264
BOS_1977
Steve Burke
15.67
12
6
5
0
7
6
64
BOS_1977
Don Aase
92.33
85
36
32
6
19
49
373
BOS_1977
Roger Moret
72.33
59
41
30
6
38
39
315
BOS_1977
Mike Paxton
108.00
134
53
46
7
25
58
467
BOS_1977
Bob Stanley
151.00
176
74
67
10
43
44
651
BOS_1977
Jim Lonborg
157.67
157
77
72
15
50
76
666
BOS_1977
Bill Lee
128.00
155
67
63
14
29
31
543
BOS_1977
Ken Brett
224.67
258
120
113
25
53
80
950
BOS_1977
Wilbur Wood
122.67
139
75
68
10
50
42
548
BOS_1977
Rick Jones
42.33
47
25
24
10
37
16
203
BOS_1977
Dick Pole
122.33
127
76
70
16
57
51
542
BOS_1977
John Curtis
77.00
95
48
47
5
48
47
360
BOS_1977
Lynn McGlothen
80.00
94
62
50
9
52
42
373
BOS_1977
Bob Stanley
141.67
142
50
41
5
34
38
578
BOS_1978
Lynn McGlothen
92.67
92
42
34
7
43
69
399
BOS_1978
Bill Lee
177.00
198
89
68
20
59
44
768
BOS_1978
Steve Burke
49.00
46
22
19
2
24
16
207
BOS_1978
Jim Wright
116.00
122
51
46
8
24
56
480
BOS_1978
John Curtis
63.00
60
31
26
1
29
38
270
BOS_1978
Rick Kreuger
9.33
6
4
4
1
3
7
38
BOS_1978
Mike Paxton
191.00
179
89
82
13
63
96
807
BOS_1978
Don Aase
178.67
185
88
80
14
80
93
773
BOS_1978
Craig Skok
62.00
64
38
30
8
27
28
273
BOS_1978
Mike Garman
77.67
69
40
38
8
34
28
326
BOS_1978
Roger Moret
14.67
23
8
8
1
2
5
65
BOS_1978
Ken Brett
100.00
100
60
55
12
42
43
428
BOS_1978
Wilbur Wood
168.00
187
103
97
23
74
69
753
BOS_1978
Jim Lonborg
113.67
132
69
66
16
45
48
505
BOS_1978
Allen Ripley
73.00
92
49
45
10
22
26
326
BOS_1978
Rick Jones
12.33
17
8
8
1
7
11
61
BOS_1978
Bobby Sprowl
12.67
12
10
9
3
10
10
59
BOS_1978
Dick Pole
98.67
122
82
71
16
41
41
451
BOS_1978
Mark Bomback
1.67
5
3
3
1
1
1
11
BOS_1978
John LaRose
2.00
3
5
5
1
3
0
11
BOS_1978
Bobby Sprowl
4.00
1
0
0
0
2
3
14
BOS_1979
Pete Ladd
12.33
8
5
4
1
8
6
56
BOS_1979
Bill Lee
222.00
230
91
75
20
46
59
925
BOS_1979
Ken Brett
59.67
68
27
25
2
18
16
260
BOS_1979
Chuck Rainey
103.67
97
47
44
7
41
41
437
BOS_1979
Craig Skok
54.33
58
26
24
7
17
30
232
BOS_1979
Bob Stanley
216.67
250
110
96
14
44
56
914
BOS_1979
Lynn McGlothen
212.00
236
103
97
27
55
147
906
BOS_1979
John Curtis
120.67
121
62
56
15
42
85
520
BOS_1979
Don Aase
185.33
200
104
99
19
77
96
817
BOS_1979
Joel Finch
57.33
65
31
31
5
25
25
253
BOS_1979
Jim Wright
23.00
19
13
13
5
7
15
96
BOS_1979
Allen Ripley
64.67
77
42
37
9
25
34
292
BOS_1979
Mike Paxton
159.67
210
118
105
14
52
70
733
BOS_1979
John Tudor
28.00
39
23
20
2
9
11
128
BOS_1979
Win Remmerswaal
20.33
26
16
16
1
12
16
97
BOS_1979
Jim Lonborg
7.33
14
10
9
3
4
7
41
BOS_1979
Ken Brett
13.33
8
0
0
0
5
4
54
BOS_1980
Bobby Sprowl
1.00
1
0
0
0
1
3
5
BOS_1980
Luis Aponte
7.00
6
1
1
0
2
1
28
BOS_1980
John Tudor
92.33
81
35
31
4
31
45
382
BOS_1980
Bob Stanley
175.00
186
75
66
11
52
71
737
BOS_1980
John Curtis
187.00
184
84
73
9
67
71
787
BOS_1980
Steve Crawford
32.33
41
14
13
3
8
10
142
BOS_1980
Don Aase
175.00
193
83
79
13
66
74
761
BOS_1980
Mark Bomback
162.67
191
80
74
17
49
68
710
BOS_1980
Allen Ripley
112.67
119
59
52
10
36
65
486
BOS_1980
Win Remmerswaal
35.33
39
18
18
4
9
20
144
BOS_1980
Lynn McGlothen
182.33
211
105
97
24
64
119
804
BOS_1980
Chuck Rainey
87.00
92
49
47
7
41
43
383
BOS_1980
Bill Lee
118.00
156
71
65
13
22
34
522
BOS_1980
Bob Ojeda
26.00
39
20
20
2
14
12
122
BOS_1980
Bruce Hurst
30.67
39
33
31
4
16
16
147
BOS_1980
Mike Paxton
7.67
13
11
11
4
6
6
40
BOS_1980
Luis Aponte
15.67
11
1
1
0
3
11
57
BOS_1981
Don Aase
65.33
56
17
17
4
24
38
265
BOS_1981
Chuck Rainey
40.00
39
21
12
2
13
20
171
BOS_1981
Bill Lee
88.67
90
33
29
6
14
34
365
BOS_1981
Bob Ojeda
66.33
50
25
23
6
25
28
267
BOS_1981
Bob Stanley
98.67
110
46
42
3
38
28
430
BOS_1981
Mark Bomback
90.33
84
42
39
6
35
33
377
BOS_1981
Allen Ripley
90.67
103
45
41
5
27
47
396
BOS_1981
Ken Brett
32.33
35
16
15
2
14
7
144
BOS_1981
Bruce Hurst
23.00
23
11
11
1
12
11
104
BOS_1981
John Tudor
78.67
74
44
40
11
28
44
331
BOS_1981
Lynn McGlothen
76.33
85
42
39
1
35
38
342
BOS_1981
Juan Agosto
5.67
5
3
3
1
0
3
22
BOS_1981
Steve Crawford
57.67
69
38
32
10
18
29
257
BOS_1981
John Curtis
66.67
70
41
38
11
30
31
293
BOS_1981
Bobby Sprowl
28.67
40
20
19
1
14
18
138
BOS_1981
Mike Brown
6.00
7
0
0
0
1
4
24
BOS_1982
Steve Crawford
9.00
14
3
2
0
0
2
41
BOS_1982
Bob Stanley
168.33
161
60
58
11
50
83
694
BOS_1982
Luis Aponte
85.00
78
31
30
5
25
44
349
BOS_1982
Don Aase
52.00
45
20
20
5
23
40
212
BOS_1982
John Tudor
195.67
215
90
79
20
59
146
847
BOS_1982
Pete Ladd
18.00
16
8
8
5
6
12
75
BOS_1982
Allen Ripley
122.67
130
61
58
12
38
57
512
BOS_1982
John Curtis
128.33
137
70
61
15
49
64
556
BOS_1982
Bill Lee
12.33
19
7
6
1
1
8
56
BOS_1982
Brian Denman
49.00
55
32
26
6
9
9
206
BOS_1982
Mike Smithson
46.67
51
26
26
5
13
24
199
BOS_1982
Chuck Rainey
129.00
146
75
72
14
63
57
573
BOS_1982
Oil Can Boyd
8.33
11
5
5
2
2
2
37
BOS_1982
Bob Ojeda
78.33
95
53
49
13
29
52
352
BOS_1982
Bruce Hurst
117.00
161
87
75
16
40
53
535
BOS_1982
Mark Bomback
59.67
87
44
40
10
25
22
287
BOS_1982
Lynn McGlothen
5.00
9
6
6
1
2
2
26
BOS_1982
Juan Agosto
2.00
7
4
4
0
0
1
13
BOS_1982
Al Nipper
16.00
17
4
4
0
7
5
67
BOS_1983
Pete Ladd
49.33
30
17
14
3
16
41
194
BOS_1983
Bob Stanley
145.33
145
56
46
7
38
65
602
BOS_1983
Oil Can Boyd
98.67
103
46
36
9
23
43
413
BOS_1983
Luis Aponte
62.00
74
28
25
7
23
32
276
BOS_1983
John Curtis
90.00
89
44
38
5
40
36
394
BOS_1983
Mike Smithson
223.33
233
102
97
14
71
135
960
BOS_1983
Bob Ojeda
173.67
173
85
78
15
73
94
746
BOS_1983
Bruce Hurst
211.33
241
102
96
22
62
115
903
BOS_1983
John Tudor
242.00
236
122
110
32
81
136
1022
BOS_1983
Juan Agosto
41.67
41
20
19
2
11
29
166
BOS_1983
Chuck Rainey
191.00
219
109
95
17
74
84
836
BOS_1983
Mike Brown
104.00
110
62
54
12
43
35
454
BOS_1983
Don Aase
39.00
30
7
7
1
19
28
160
BOS_1984
Charlie Mitchell
16.33
14
7
5
1
6
7
71
BOS_1984
Juan Agosto
55.33
54
20
19
2
34
26
243
BOS_1984
John Tudor
212.00
200
81
77
19
56
117
881
BOS_1984
Steve Crawford
62.00
69
31
23
6
21
21
268
BOS_1984
Bob Stanley
106.67
113
57
42
9
23
52
455
BOS_1984
Mike Smithson
252.00
246
113
103
35
54
144
1047
BOS_1984
Al Nipper
182.67
183
86
79
18
52
84
777
BOS_1984
Bruce Hurst
218.00
232
106
95
25
88
136
958
BOS_1984
Bob Ojeda
216.67
211
106
96
17
96
137
928
BOS_1984
Luis Aponte
50.33
53
25
23
5
15
25
218
BOS_1984
Roger Clemens
133.33
146
67
64
13
29
126
575
BOS_1984
Oil Can Boyd
197.67
207
109
96
18
53
134
835
BOS_1984
John Curtis
28.67
30
16
14
4
11
18
127
BOS_1984
Chuck Rainey
119.00
145
82
65
6
55
55
550
BOS_1984
Pete Ladd
91.00
94
58
53
16
38
75
397
BOS_1984
Mike Brown
67.00
104
63
51
9
19
32
326
BOS_1984
Rob Woodward
26.67
17
8
5
0
9
16
113
BOS_1985
John Tudor
275.00
209
68
59
14
49
169
1062
BOS_1985
Bob Stanley
87.67
76
30
28
7
30
46
360
BOS_1985
Roger Clemens
98.33
83
38
36
5
37
74
407
BOS_1985
Juan Agosto
60.33
45
27
24
3
23
39
246
BOS_1985
Jeff Sellers
22.33
24
10
9
1
7
6
97
BOS_1985
Oil Can Boyd
272.33
273
117
112
26
67
154
1132
BOS_1985
Steve Crawford
91.00
103
47
38
5
28
58
394
BOS_1985
Don Aase
88.00
83
44
37
6
35
67
366
BOS_1985
Dennis Burtt
28.33
20
13
12
2
7
9
109
BOS_1985
Bob Ojeda
157.67
166
74
70
11
48
102
671
BOS_1985
Al Nipper
162.00
157
83
73
14
82
85
713
BOS_1985
Mike Smithson
257.00
264
134
124
25
78
127
1088
BOS_1985
Bruce Hurst
229.33
243
123
115
31
70
189
973
BOS_1985
Pete Ladd
45.67
58
26
23
5
10
22
202
BOS_1985
Steve Shields
68.00
86
46
39
9
32
29
311
BOS_1985
Tom McCarthy
5.00
7
6
6
1
4
2
25
BOS_1985
Charlie Mitchell
1.67
5
3
3
1
0
2
10
BOS_1985
Mike Brown
3.33
9
8
8
0
3
3
22
BOS_1985
Roger Clemens
254.00
179
77
70
21
67
238
997
BOS_1986
Bob Ojeda
217.33
185
72
62
15
52
148
871
BOS_1986
John Tudor
219.00
197
81
71
22
53
107
879
BOS_1986
Don Aase
81.67
71
29
27
6
28
67
337
BOS_1986
Bruce Hurst
174.33
169
63
58
18
50
167
721
BOS_1986
John Mitchell
10.00
10
4
4
1
4
2
40
BOS_1986
Oil Can Boyd
214.33
222
99
90
32
45
129
893
BOS_1986
Pete Ladd
70.67
69
33
30
10
18
53
294
BOS_1986
Steve Crawford
57.33
69
29
25
5
19
32
248
BOS_1986
Bob Stanley
82.33
109
48
40
9
22
54
366
BOS_1986
Mike Smithson
198.00
234
123
105
26
57
114
880
BOS_1986
Jeff Sellers
82.00
90
56
45
13
40
51
366
BOS_1986
Steve Shields
21.33
16
13
12
5
11
8
88
BOS_1986
Rob Woodward
35.67
46
26
21
4
11
14
161
BOS_1986
Al Nipper
159.00
186
108
95
24
47
79
702
BOS_1986
Mike Brown
73.00
91
49
47
14
36
41
334
BOS_1986
Juan Agosto
25.00
49
30
24
1
18
12
139
BOS_1986
Dennis Burtt
2.00
7
7
7
1
3
1
16
BOS_1986
Don Aase
8.00
8
2
2
1
4
3
33
BOS_1987
Juan Agosto
27.33
26
12
8
1
10
6
118
BOS_1987
Roger Clemens
281.67
248
100
93
19
83
256
1157
BOS_1987
John Tudor
96.00
100
43
41
11
32
54
405
BOS_1987
Bob Ojeda
46.33
45
23
20
5
10
21
192
BOS_1987
John Mitchell
111.67
124
64
51
6
36
57
493
BOS_1987
Tom Bolton
61.67
83
33
30
5
27
49
287
BOS_1987
Bruce Hurst
238.67
239
124
117
35
76
190
1001
BOS_1987
Bob Stanley
152.67
198
96
85
17
42
67
676
BOS_1987
Jeff Sellers
139.67
161
85
82
10
61
99
620
BOS_1987
Steve Crawford
72.67
91
48
43
13
32
43
324
BOS_1987
Al Nipper
174.00
196
115
105
30
62
89
777
BOS_1987
Oil Can Boyd
36.67
47
31
24
6
9
12
167
BOS_1987
Mike Smithson
109.00
126
76
72
17
38
53
494
BOS_1987
Steve Shields
30.00
43
25
22
7
12
22
144
BOS_1987
Rob Woodward
37.00
53
33
29
6
15
15
177
BOS_1987
John Leister
30.33
49
31
31
9
12
16
146
BOS_1987
Mike Brown
0.33
3
2
2
0
0
0
4
BOS_1987
John Mitchell
1.00
2
0
0
0
1
1
5
BOS_1988
Mike Rochford
2.33
4
0
0
0
1
1
12
BOS_1988
Tom McCarthy
13.00
9
2
2
0
2
5
51
BOS_1988
Juan Agosto
91.67
74
27
23
6
30
33
371
BOS_1988
John Tudor
197.67
189
60
51
10
41
87
794
BOS_1988
Bob Ojeda
190.33
158
74
61
6
33
133
752
BOS_1988
Roger Clemens
264.00
217
93
86
17
62
291
1063
BOS_1988
Al Nipper
80.00
72
37
27
9
34
27
341
BOS_1988
Bob Stanley
101.67
90
41
36
6
29
57
419
BOS_1988
Bruce Hurst
216.67
222
98
88
21
65
166
922
BOS_1988
Don Aase
46.67
40
22
21
4
37
28
209
BOS_1988
Steve Shields
82.33
96
44
40
8
30
55
362
BOS_1988
Tom Bolton
30.33
35
17
16
1
14
21
140
BOS_1988
Jeff Sellers
85.67
89
49
46
9
56
70
393
BOS_1988
Oil Can Boyd
129.67
147
82
77
25
41
71
561
BOS_1988
Mike Smithson
126.67
149
87
84
25
37
73
561
BOS_1988
Steve Ellsworth
36.00
47
29
27
7
16
16
168
BOS_1988
Zach Crouch
1.33
4
1
1
0
2
0
9
BOS_1988
Steve Curry
11.00
15
10
10
0
14
4
59
BOS_1988
Curt Schilling
14.67
22
19
16
3
10
4
76
BOS_1988
Rob Woodward
0.67
2
1
1
0
1
0
5
BOS_1988
Bruce Hurst
244.67
214
84
73
16
66
179
990
BOS_1989
Steve Crawford
54.00
48
19
17
2
19
33
224
BOS_1989
Juan Agosto
83.00
81
32
27
3
32
46
361
BOS_1989
Roger Clemens
253.33
215
101
88
20
93
230
1044
BOS_1989
John Tudor
14.33
17
5
5
1
6
9
62
BOS_1989
Bob Ojeda
192.00
179
83
74
16
78
95
824
BOS_1989
Tom McCarthy
66.67
72
32
26
8
20
27
285
BOS_1989
Don Aase
59.33
56
27
26
5
26
34
261
BOS_1989
Oil Can Boyd
59.00
57
31
29
8
19
26
246
BOS_1989
Bob Stanley
79.33
102
54
43
4
26
32
356
BOS_1989
Mike Smithson
143.67
170
84
79
21
35
61
632
BOS_1989
John Mitchell
3.00
3
7
2
0
4
4
17
BOS_1989
Curt Schilling
8.67
10
6
6
2
3
6
38
BOS_1989
Eric Hetzel
50.33
61
39
35
7
28
33
239
BOS_1989
Mike Rochford
4.00
4
7
3
1
4
1
20
BOS_1989
Steve Shields
17.33
28
18
15
3
6
12
86
BOS_1989
Tom Bolton
17.33
21
18
16
1
10
9
83
BOS_1989
Roger Clemens
228.33
193
59
49
7
54
209
920
BOS_1990
John Tudor
146.33
120
48
39
10
30
63
575
BOS_1990
Curt Schilling
46.00
38
13
13
1
19
32
191
BOS_1990
Oil Can Boyd
190.67
164
64
62
19
52
113
774
BOS_1990
Bruce Hurst
223.67
188
85
78
21
63
162
903
BOS_1990
Tom Bolton
119.67
111
46
45
6
47
65
501
BOS_1990
Reggie Harris
41.33
25
16
16
5
21
31
168
BOS_1990
Bob Ojeda
118.00
123
53
48
10
40
62
500
BOS_1990
Dana Kiecker
152.00
145
74
67
7
54
93
641
BOS_1990
Steve Crawford
80.00
79
38
37
7
23
54
341
BOS_1990
Juan Agosto
92.33
91
46
44
4
39
50
404
BOS_1990
Steve Lyons
2.00
2
1
1
0
4
1
12
BOS_1990
John Mitchell
114.33
133
63
59
7
48
43
509
BOS_1990
Daryl Irvine
17.33
15
10
9
0
10
9
75
BOS_1990
John Leister
5.67
7
5
3
0
4
3
29
BOS_1990
Don Aase
38.00
33
24
21
5
19
24
163
BOS_1990
Eric Hetzel
35.00
39
28
23
3
21
20
163
BOS_1990
Al Nipper
24.00
35
19
18
2
19
12
125
BOS_1990
Mike Rochford
4.00
10
10
8
1
4
0
25
BOS_1990
Ron Perranoski
91.67
82
31
27
5
41
56
393
CHC_1961
Dave Hillman
78.00
70
26
24
8
23
39
321
CHC_1961
Jim Brosnan
80.00
77
34
27
7
18
40
335
CHC_1961
Warren Hacker
57.33
62
26
24
8
8
40
244
CHC_1961
Dick Ellsworth
186.67
213
90
80
23
48
91
799
CHC_1961
Dick Drott
98.00
75
54
46
13
51
48
414
CHC_1961
Bob Anderson
152.00
162
85
72
14
56
96
659
CHC_1961
Glen Hobbie
198.67
207
113
94
26
54
103
848
CHC_1961
John Buzhardt
202.33
200
107
101
28
65
92
848
CHC_1961
Moe Drabowsky
25.33
26
15
13
4
18
5
118
CHC_1961
Jack Curtis
180.33
220
117
98
23
51
57
802
CHC_1961
Don Elston
93.33
108
64
58
11
45
59
421
CHC_1961
Billy Muffett
112.67
130
87
71
18
36
47
502
CHC_1961
Jim Brewer
86.67
116
65
56
17
21
57
388
CHC_1961
Joe Schaffernoth
55.33
59
40
36
9
32
32
252
CHC_1961
Dick Burwell
4.00
6
4
4
0
4
0
21
CHC_1961
Don Prince
1.00
0
0
0
0
1
0
4
CHC_1962
Morrie Steevens
15.00
10
4
4
0
11
5
67
CHC_1962
Don Elston
66.33
57
25
18
6
32
37
275
CHC_1962
Ron Perranoski
107.33
103
40
34
1
36
68
450
CHC_1962
Jim Brosnan
64.67
76
27
24
6
18
51
284
CHC_1962
Dave Stenhouse
197.00
169
84
80
24
90
123
831
CHC_1962
Freddie Burdette
9.67
5
4
4
2
8
5
40
CHC_1962
Cal Koonce
190.67
200
93
84
17
86
84
844
CHC_1962
Dean Stone
82.67
89
42
37
7
29
54
356
CHC_1962
Jack Curtis
93.67
100
47
42
10
33
48
395
CHC_1962
John Buzhardt
152.33
156
75
71
16
59
64
664
CHC_1962
Dave Gerard
58.67
67
40
32
10
28
30
266
CHC_1962
Bob Anderson
107.67
111
70
60
9
60
82
492
CHC_1962
Moe Drabowsky
111.00
113
69
62
21
41
75
489
CHC_1962
Dick Ellsworth
208.67
241
131
118
23
77
113
921
CHC_1962
Glen Hobbie
162.00
198
112
94
19
62
87
733
CHC_1962
Harvey Branch
5.00
5
3
3
1
5
2
24
CHC_1962
Tony Balsamo
29.33
34
22
21
1
20
27
140
CHC_1962
Dave Hillman
19.33
29
16
15
5
9
8
96
CHC_1962
Al Lary
34.00
42
27
27
5
15
18
155
CHC_1962
Dick Drott
13.00
12
12
11
1
9
10
60
CHC_1962
Jack Warner
7.00
9
7
6
3
0
3
29
CHC_1962
Billy Muffett
4.00
8
4
4
0
2
1
20
CHC_1962
Jim Brewer
5.67
10
6
6
2
3
1
27
CHC_1962
Ron Perranoski
129.00
112
30
24
7
43
75
541
CHC_1963
Dick Ellsworth
290.67
223
75
68
14
75
185
1160
CHC_1963
John Buzhardt
126.33
100
35
34
8
31
59
503
CHC_1963
Jack Warner
22.67
21
7
7
1
8
7
91
CHC_1963
Don Elston
70.00
57
26
22
6
21
41
280
CHC_1963
Al Worthington
81.33
75
34
27
6
31
55
345
CHC_1963
Moe Drabowsky
174.33
135
62
59
16
64
109
707
CHC_1963
Jim Brosnan
77.67
79
28
27
9
25
50
324
CHC_1963
Bob Anderson
60.00
58
28
22
5
21
38
260
CHC_1963
Freddie Burdette
4.67
5
2
2
1
2
1
19
CHC_1963
Glen Hobbie
165.33
172
80
72
17
49
94
701
CHC_1963
Dave Stenhouse
87.00
90
46
44
12
45
47
397
CHC_1963
Cal Koonce
72.67
75
43
37
9
32
44
318
CHC_1963
Jim Brewer
49.67
59
32
27
10
15
35
223
CHC_1963
Dick Drott
97.67
95
61
54
13
49
58
436
CHC_1963
Dean Stone
19.33
23
11
11
0
10
12
89
CHC_1963
Jack Curtis
5.00
8
10
10
0
5
3
30
CHC_1963
Jake Jaeckel
8.00
4
0
0
0
3
2
28
CHC_1964
Cal Koonce
31.00
30
8
7
1
7
17
128
CHC_1964
Al Worthington
79.33
61
29
19
4
30
65
333
CHC_1964
Jack Warner
9.33
12
3
3
0
4
6
41
CHC_1964
John Buzhardt
160.00
150
60
53
13
35
97
652
CHC_1964
Jim Brewer
93.00
79
33
31
5
25
63
374
CHC_1964
Ron Perranoski
125.33
128
62
43
5
46
79
547
CHC_1964
Freddie Burdette
20.00
17
7
7
2
10
4
86
CHC_1964
Morrie Steevens
2.67
5
3
1
0
1
3
14
CHC_1964
Dick Ellsworth
256.67
267
129
107
34
71
148
1093
CHC_1964
Dave Stenhouse
88.00
80
54
47
12
39
44
380
CHC_1964
Moe Drabowsky
168.33
176
103
99
24
72
119
739
CHC_1964
Don Elston
54.33
68
38
32
4
34
26
260
CHC_1964
Glen Hobbie
71.67
80
52
45
8
25
32
320
CHC_1964
Sterling Slaughter
51.67
64
35
33
8
32
32
247
CHC_1964
Jim Brewer
49.33
33
13
10
1
28
31
198
CHC_1965
Al Worthington
80.33
57
25
19
4
41
59
333
CHC_1965
Ron Perranoski
104.67
85
28
26
2
40
53
431
CHC_1965
Ken Holtzman
4.00
2
4
1
1
3
3
18
CHC_1965
John Buzhardt
188.67
167
69
63
12
56
108
761
CHC_1965
Cal Koonce
173.00
181
83
71
17
52
88
738
CHC_1965
Dick Ellsworth
222.33
227
108
94
22
57
130
933
CHC_1965
Moe Drabowsky
38.67
44
22
19
5
18
25
179
CHC_1965
Jack Warner
15.67
22
16
15
1
9
7
74
CHC_1965
Morrie Steevens
2.67
5
5
5
1
4
3
16
CHC_1965
Chuck Hartenstein
9.33
8
2
2
0
3
4
40
CHC_1966
Rich Nye
17.00
16
4
4
1
7
9
71
CHC_1966
Pat Jarvis
62.33
46
16
16
1
12
41
238
CHC_1966
Al Worthington
91.33
66
26
25
6
27
93
364
CHC_1966
Moe Drabowsky
96.00
62
31
30
10
29
98
377
CHC_1966
Ron Perranoski
82.00
82
32
29
4
31
50
354
CHC_1966
Jim Brewer
22.00
17
9
9
0
11
8
93
CHC_1966
Ken Holtzman
220.67
194
104
93
27
68
171
912
CHC_1966
Cal Koonce
108.67
113
57
46
13
35
65
472
CHC_1966
John Buzhardt
150.33
144
74
64
13
30
66
626
CHC_1966
Dick Ellsworth
269.33
321
150
119
28
51
144
1169
CHC_1966
Bill Connors
16.00
20
13
13
4
7
3
75
CHC_1966
Len Church
6.00
10
6
5
1
7
3
35
CHC_1966
Moe Drabowsky
95.33
66
21
17
7
25
96
372
CHC_1967
Ron Perranoski
110.00
97
36
30
4
45
75
464
CHC_1967
Ken Holtzman
92.67
76
31
26
11
44
62
392
CHC_1967
Jim Brewer
100.67
78
32
30
8
31
74
397
CHC_1967
Al Worthington
92.00
77
36
29
6
38
80
383
CHC_1967
Chuck Hartenstein
73.00
74
27
25
4
17
20
292
CHC_1967
Rich Nye
205.00
179
82
73
15
52
119
835
CHC_1967
Jim Ellis
16.67
20
7
6
1
9
8
75
CHC_1967
Bill Stoneman
63.00
51
24
23
7
22
52
258
CHC_1967
Joe Niekro
169.67
171
68
63
15
32
77
706
CHC_1967
Pat Jarvis
194.00
195
86
79
15
62
118
828
CHC_1967
Cal Koonce
96.00
97
43
40
4
28
52
402
CHC_1967
John Buzhardt
101.00
114
50
45
12
42
40
446
CHC_1967
Dick Ellsworth
125.33
152
75
61
6
36
45
549
CHC_1967
Bill Connors
13.00
8
9
9
3
5
13
54
CHC_1967
Rick James
4.67
9
8
7
1
2
2
21
CHC_1967
Moe Drabowsky
61.33
35
17
13
3
25
46
242
CHC_1968
Cal Koonce
97.00
80
27
26
4
32
50
385
CHC_1968
Jim Brewer
76.33
59
22
21
5
33
75
311
CHC_1968
Pat Jarvis
256.00
202
82
74
15
50
157
1018
CHC_1968
Al Worthington
76.33
67
26
23
1
32
57
323
CHC_1968
Dick Ellsworth
196.00
196
74
66
16
37
106
808
CHC_1968
Ron Perranoski
87.00
86
36
30
5
38
65
391
CHC_1968
John Buzhardt
83.67
73
35
29
0
35
37
356
CHC_1968
Ken Holtzman
215.00
201
89
80
17
76
151
907
CHC_1968
Steve Shea
34.67
27
14
13
0
11
15
139
CHC_1968
Rich Nye
132.67
145
65
56
16
34
74
570
CHC_1968
Gary Ross
41.00
44
22
19
1
25
31
185
CHC_1968
Joe Niekro
177.00
204
93
85
18
59
65
769
CHC_1968
Jophery Brown
2.00
2
1
1
0
1
0
9
CHC_1968
Frank Reberger
6.00
9
4
3
1
2
3
28
CHC_1968
Chuck Hartenstein
35.67
41
19
18
3
11
17
156
CHC_1968
Hal Gilson
25.33
34
15
14
1
12
20
120
CHC_1968
Darcy Fast
10.00
8
6
6
1
8
10
46
CHC_1968
Bill Stoneman
29.33
35
19
18
6
14
18
131
CHC_1968
Archie Reynolds
13.33
14
10
10
1
7
6
62
CHC_1968
Bill Connors
14.00
21
14
14
0
7
8
72
CHC_1968
Jim Ellis
5.33
7
1
1
0
3
0
25
CHC_1969
Danny Murphy
31.33
28
8
7
2
10
16
126
CHC_1969
Ron Perranoski
119.67
85
32
28
4
52
62
484
CHC_1969
Al Severinsen
19.67
14
6
5
2
10
13
82
CHC_1969
Archie Reynolds
7.33
11
5
2
1
7
4
38
CHC_1969
Jim Brewer
88.33
71
30
25
5
41
92
372
CHC_1969
Steve Shea
15.67
18
8
5
2
8
11
71
CHC_1969
Joe Decker
12.33
10
4
4
0
6
13
51
CHC_1969
Moe Drabowsky
98.00
68
33
32
10
30
76
398
CHC_1969
Jim Colborn
14.67
15
6
5
2
9
4
65
CHC_1969
Ken Holtzman
261.33
248
117
104
18
93
176
1112
CHC_1969
Frank Reberger
87.67
83
38
35
6
41
65
375
CHC_1969
Joe Niekro
221.33
237
100
91
18
51
62
928
CHC_1969
Alec Distaso
4.67
6
2
2
0
1
1
21
CHC_1969
Dave Lemonds
4.67
5
2
2
0
5
0
21
CHC_1969
Chuck Hartenstein
95.67
84
42
42
9
27
44
389
CHC_1969
Dick Ellsworth
147.00
178
78
67
11
44
52
647
CHC_1969
Gary Ross
111.67
105
61
54
5
58
60
491
CHC_1969
Bill Stoneman
235.67
233
133
115
26
123
185
1046
CHC_1969
Pat Jarvis
217.33
204
113
107
25
73
123
918
CHC_1969
Al Worthington
61.00
65
31
31
7
20
51
257
CHC_1969
Cal Koonce
83.00
85
53
46
8
42
48
367
CHC_1969
Ron Law
52.33
68
34
29
2
34
29
254
CHC_1969
Rich Nye
68.67
72
43
39
13
21
39
294
CHC_1969
Ron Perranoski
111.00
108
38
30
7
42
55
471
CHC_1970
Jim Brewer
89.00
66
36
31
10
33
91
361
CHC_1970
Ken Holtzman
287.67
271
125
108
30
94
202
1208
CHC_1970
Cal Koonce
98.33
89
41
38
9
43
47
412
CHC_1970
Moe Drabowsky
69.00
58
30
27
10
27
59
295
CHC_1970
Jim Colborn
72.67
88
37
29
3
23
50
327
CHC_1970
Pat Jarvis
254.00
240
110
102
21
72
173
1062
CHC_1970
Dick Ellsworth
59.33
60
26
25
4
17
22
246
CHC_1970
Larry Gura
38.00
35
18
16
6
23
21
167
CHC_1970
Joe Niekro
213.00
221
107
96
28
72
101
914
CHC_1970
Rich Nye
54.33
60
28
25
5
26
26
246
CHC_1970
Bill Stoneman
207.67
209
118
106
26
109
176
928
CHC_1970
Joe Decker
108.67
108
64
56
12
56
79
482
CHC_1970
Jim Dunegan
13.33
13
7
7
2
12
3
63
CHC_1970
Gary Ross
62.33
72
37
36
8
36
39
282
CHC_1970
Frank Reberger
152.00
178
108
94
13
98
117
727
CHC_1970
Danny Murphy
80.67
82
55
51
11
49
42
367
CHC_1970
Archie Reynolds
15.00
17
11
11
2
9
9
67
CHC_1970
Chuck Hartenstein
56.00
70
45
42
10
25
35
262
CHC_1970
Jim Brewer
81.33
55
17
17
4
24
66
317
CHC_1971
Burt Hooton
21.33
8
5
5
2
10
22
82
CHC_1971
Gary Ross
24.33
27
10
8
0
11
13
109
CHC_1971
Bill Stoneman
294.67
243
112
103
20
146
251
1243
CHC_1971
Moe Drabowsky
60.33
45
23
23
2
33
49
256
CHC_1971
Al Severinsen
70.00
77
30
27
4
30
31
308
CHC_1971
Frank Reberger
43.67
37
20
19
5
19
21
186
CHC_1971
Pat Jarvis
162.33
162
81
74
16
51
68
686
CHC_1971
Earl Stephenson
20.33
24
10
10
1
11
11
90
CHC_1971
Ken Holtzman
195.00
213
108
97
18
64
143
848
CHC_1971
Joe Niekro
122.33
136
62
61
13
49
43
540
CHC_1971
Pat Jacquez
2.00
4
1
1
0
2
1
12
CHC_1971
Archie Reynolds
27.33
32
15
14
2
18
15
126
CHC_1971
Bill Bonham
60.00
63
38
31
6
36
41
272
CHC_1971
Joe Decker
45.67
62
24
24
2
25
37
215
CHC_1971
Dick Ellsworth
14.67
22
10
8
1
7
10
72
CHC_1971
Ron Perranoski
60.67
76
48
37
4
31
29
290
CHC_1971
Cal Koonce
21.00
22
16
13
3
11
9
91
CHC_1971
Larry Gura
3.00
6
3
2
0
1
2
18
CHC_1971
Jim Colborn
10.33
18
8
8
1
3
2
50
CHC_1971
Jim Brewer
78.33
41
16
11
6
25
69
303
CHC_1972
Joe Decker
12.67
9
3
3
1
4
7
52
CHC_1972
Gary Ross
91.67
87
35
25
2
49
46
400
CHC_1972
Ken Holtzman
265.33
232
83
74
23
52
134
1058
CHC_1972
Al Severinsen
21.33
13
8
6
1
7
9
85
CHC_1972
Moe Drabowsky
35.00
35
15
10
4
16
26
155
CHC_1972
Burt Hooton
218.33
201
78
68
13
81
132
916
CHC_1972
Rick Reuschel
129.00
127
46
42
3
29
87
527
CHC_1972
Dave Lemonds
94.67
87
39
31
6
38
69
400
CHC_1972
Bill Stoneman
250.67
213
93
83
15
102
171
1049
CHC_1972
Jim Colborn
147.67
135
53
51
14
43
97
608
CHC_1972
Bill Bonham
57.67
56
22
20
4
25
49
245
CHC_1972
Earl Stephenson
80.33
79
32
29
5
33
33
345
CHC_1972
Larry Gura
12.33
11
5
5
3
3
13
49
CHC_1972
Joe Niekro
47.00
62
20
20
3
8
24
199
CHC_1972
Frank Reberger
99.33
97
49
44
10
37
52
427
CHC_1972
Pat Jarvis
98.67
94
50
45
7
44
56
423
CHC_1972
Bob Terlecki
13.33
16
9
7
2
10
5
65
CHC_1972
Ron Perranoski
35.33
42
24
21
2
16
15
159
CHC_1972
Archie Reynolds
18.67
26
18
15
2
8
13
87
CHC_1972
Ray Burris
64.67
65
22
21
2
27
57
282
CHC_1973
Ken Holtzman
297.33
275
109
98
22
66
157
1210
CHC_1973
Rick Reuschel
237.00
244
95
79
15
62
168
1003
CHC_1973
Jim Brewer
71.67
58
26
24
8
25
56
292
CHC_1973
Bill Bonham
152.00
126
55
51
10
64
121
627
CHC_1973
Jim Colborn
314.33
297
133
111
21
87
135
1287
CHC_1973
Pat Jarvis
39.33
37
21
14
6
16
19
168
CHC_1973
Burt Hooton
239.67
248
107
98
12
73
134
1013
CHC_1973
Ron Perranoski
11.00
11
5
5
0
7
5
48
CHC_1973
Joe Niekro
24.00
23
11
11
2
11
12
99
CHC_1973
Joe Decker
170.33
167
87
79
12
88
109
743
CHC_1973
Larry Gura
64.67
79
39
35
10
11
43
282
CHC_1973
Gary Ross
76.33
93
51
46
8
33
44
352
CHC_1973
Bill Stoneman
96.67
120
77
73
12
55
48
462
CHC_1973
Larry Gura
56.00
54
17
15
2
12
17
230
CHC_1974
Jim Brewer
39.33
29
14
11
5
10
26
156
CHC_1974
Ken Holtzman
255.33
273
111
87
14
51
117
1073
CHC_1974
Joe Decker
248.67
234
105
91
24
97
158
1047
CHC_1974
Joe Niekro
43.00
36
19
17
5
18
31
178
CHC_1974
Bill Bonham
242.67
246
133
104
13
109
191
1079
CHC_1974
Jim Todd
88.00
82
45
38
7
41
42
375
CHC_1974
Jim Colborn
224.00
230
104
101
27
60
83
938
CHC_1974
Rick Reuschel
240.67
262
130
115
18
83
160
1061
CHC_1974
Gary Ross
18.00
23
10
9
1
6
11
82
CHC_1974
Burt Hooton
176.33
214
112
94
16
51
94
791
CHC_1974
Jesus Hernaiz
41.33
53
31
27
6
25
16
192
CHC_1974
Bill Stoneman
58.67
78
41
40
8
31
33
278
CHC_1974
Ray Burris
75.00
91
61
55
8
26
40
344
CHC_1974
Jim Todd
122.00
104
40
31
4
33
50
489
CHC_1975
Burt Hooton
234.67
190
88
80
18
68
153
949
CHC_1975
Joe Niekro
88.00
79
32
30
3
39
54
378
CHC_1975
Ken Holtzman
266.33
217
111
93
16
108
122
1110
CHC_1975
Jim Brewer
67.67
82
29
26
4
23
43
303
CHC_1975
Paul Reuschel
36.00
44
15
14
1
13
12
160
CHC_1975
Larry Gura
151.33
173
65
59
13
41
65
640
CHC_1975
Rick Reuschel
234.00
244
116
97
17
67
155
1007
CHC_1975
Ray Burris
238.33
259
121
109
25
73
108
1020
CHC_1975
Donnie Moore
8.67
12
4
4
1
4
8
42
CHC_1975
Jim Colborn
206.33
215
111
98
18
65
79
879
CHC_1975
Bill Bonham
229.33
254
133
120
15
109
165
1035
CHC_1975
Gary Ross
5.00
6
3
3
1
1
4
23
CHC_1975
Buddy Schultz
5.67
11
6
4
0
5
4
35
CHC_1975
Joe Decker
26.33
25
25
25
2
36
8
135
CHC_1975
Larry Gura
62.67
47
20
16
4
20
22
249
CHC_1976
Jim Brewer
20.00
20
7
6
0
6
16
85
CHC_1976
Bruce Sutter
83.33
63
27
25
4
26
73
332
CHC_1976
Gary Ross
225.00
224
89
75
12
58
100
948
CHC_1976
Ray Burris
249.00
251
102
86
22
70
112
1053
CHC_1976
Burt Hooton
226.67
203
93
82
16
60
116
925
CHC_1976
Joe Niekro
118.00
107
60
44
8
56
77
515
CHC_1976
Rick Reuschel
260.00
260
117
100
17
64
146
1078
CHC_1976
Ken Holtzman
246.67
265
108
100
18
70
66
1041
CHC_1976
Jim Colborn
225.67
232
97
93
20
54
101
937
CHC_1976
Jim Todd
82.67
87
43
35
6
34
22
362
CHC_1976
Bill Bonham
196.00
215
102
93
11
96
110
879
CHC_1976
Paul Reuschel
87.00
94
46
44
12
33
55
377
CHC_1976
Joe Decker
58.00
60
37
34
3
51
35
279
CHC_1976
Buddy Schultz
23.67
37
19
16
3
9
15
116
CHC_1976
Mike Krukow
4.33
6
4
4
0
2
1
20
CHC_1976
Bruce Sutter
107.33
69
21
16
5
23
129
411
CHC_1977
Buddy Schultz
85.33
76
26
22
5
24
66
343
CHC_1977
Burt Hooton
223.33
184
74
65
14
60
153
897
CHC_1977
Rick Reuschel
252.00
233
84
78
13
74
166
1030
CHC_1977
Joe Niekro
180.67
155
66
61
14
64
101
737
CHC_1977
Larry Gura
106.33
108
43
37
8
28
46
445
CHC_1977
Jim Colborn
239.00
233
106
96
22
81
103
1023
CHC_1977
Donnie Moore
48.67
51
27
22
1
18
34
207
CHC_1977
Bill Bonham
214.67
207
111
104
15
82
134
915
CHC_1977
Paul Reuschel
107.00
105
58
52
9
40
62
452
CHC_1977
Mike Krukow
172.00
195
96
84
16
61
106
767
CHC_1977
Ray Burris
221.00
270
132
116
29
67
105
970
CHC_1977
Gary Ross
58.33
83
41
36
10
11
30
260
CHC_1977
Ken Holtzman
71.67
105
55
46
7
24
14
323
CHC_1977
Dennis Lamp
30.00
43
21
21
3
8
12
137
CHC_1977
Chuck Hartenstein
27.33
40
22
20
8
6
15
123
CHC_1977
Earl Stephenson
3.00
5
3
3
1
0
2
14
CHC_1977
Jim Todd
30.67
47
37
31
1
19
17
161
CHC_1977
Burt Hooton
236.00
196
74
71
17
61
104
942
CHC_1978
Larry Gura
221.67
183
73
67
13
60
81
890
CHC_1978
Earl Stephenson
9.67
10
3
3
0
5
4
40
CHC_1978
Bruce Sutter
98.67
82
44
35
10
34
106
414
CHC_1978
Dennis Lamp
223.67
221
96
82
16
56
73
928
CHC_1978
Rick Reuschel
242.67
235
98
92
16
54
115
1007
CHC_1978
Bill Bonham
140.33
151
59
55
9
50
83
610
CHC_1978
Paul Reuschel
117.67
124
49
47
9
35
37
503
CHC_1978
Buddy Schultz
83.00
68
36
35
6
36
70
343
CHC_1978
Joe Niekro
202.67
190
97
87
13
73
97
861
CHC_1978
Jim Todd
106.67
113
52
46
4
61
37
471
CHC_1978
Mike Krukow
138.33
125
62
60
11
53
81
582
CHC_1978
Donnie Moore
102.67
117
55
47
7
31
50
450
CHC_1978
Dave Geisel
23.33
27
12
11
0
11
15
109
CHC_1978
Ray Burris
199.00
210
112
105
15
79
94
870
CHC_1978
Jim Colborn
142.67
156
95
83
25
50
34
630
CHC_1978
Ken Holtzman
70.67
82
48
44
12
44
39
328
CHC_1978
Ron Davis
2.33
3
4
3
0
3
0
12
CHC_1978
Dave Geisel
15.00
10
1
1
0
4
5
58
CHC_1979
Bruce Sutter
101.33
67
29
25
3
32
110
403
CHC_1979
Ron Davis
85.33
84
29
27
5
28
43
357
CHC_1979
Burt Hooton
212.00
191
85
70
11
63
129
874
CHC_1979
Joe Niekro
263.67
221
102
88
17
107
119
1095
CHC_1979
Dennis Lamp
200.33
223
96
78
14
46
86
843
CHC_1979
Rick Reuschel
239.00
251
104
96
16
75
125
1021
CHC_1979
Bill Bonham
175.67
173
80
74
14
60
78
741
CHC_1979
Mike Krukow
164.67
172
84
77
13
81
119
722
CHC_1979
Joe Decker
27.33
27
14
13
2
14
12
121
CHC_1979
Buddy Schultz
42.33
40
21
21
7
14
38
178
CHC_1979
Larry Gura
233.67
226
137
116
29
73
85
991
CHC_1979
Ken Holtzman
117.67
133
70
60
15
53
44
529
CHC_1979
Donnie Moore
73.00
95
46
42
8
25
43
330
CHC_1979
Ray Burris
71.00
84
49
42
7
31
43
323
CHC_1979
George Riley
13.00
16
9
8
1
6
5
59
CHC_1979
Jim Todd
81.00
108
66
59
12
51
26
391
CHC_1979
Paul Reuschel
45.33
73
43
40
7
11
22
212
CHC_1979
Randy Martz
30.33
28
14
7
1
11
5
130
CHC_1980
Bruce Sutter
102.33
90
35
30
5
34
76
423
CHC_1980
Lee Smith
21.67
21
9
7
0
14
17
97
CHC_1980
Ron Davis
131.00
121
50
43
9
32
65
544
CHC_1980
Larry Gura
283.33
272
107
93
20
76
113
1175
CHC_1980
Rick Reuschel
257.00
281
111
97
13
76
140
1094
CHC_1980
Joe Niekro
256.00
268
119
101
12
79
127
1096
CHC_1980
Burt Hooton
206.67
194
90
84
22
64
118
858
CHC_1980
Ray Burris
170.33
181
86
76
20
54
83
726
CHC_1980
Mike Krukow
205.00
200
117
100
13
80
130
884
CHC_1980
Bill Bonham
19.00
21
10
10
1
5
13
81
CHC_1980
Dennis Lamp
202.67
259
123
117
16
82
83
921
CHC_1980
George Riley
36.00
41
29
23
2
20
18
166
CHC_1980
Donnie Moore
21.67
25
15
15
1
5
10
93
CHC_1980
Dave Geisel
16.00
11
3
1
0
10
7
66
CHC_1981
Burt Hooton
142.33
124
42
36
3
33
74
571
CHC_1981
Dennis Lamp
127.00
103
41
34
4
43
71
514
CHC_1981
Bruce Sutter
82.33
64
24
24
5
24
57
328
CHC_1981
Ron Davis
73.00
47
22
22
6
25
83
285
CHC_1981
Larry Gura
172.33
139
61
52
11
35
61
680
CHC_1981
Joe Niekro
166.00
150
60
52
8
47
77
676
CHC_1981
Ray Burris
135.67
117
56
46
9
41
52
554
CHC_1981
Rick Reuschel
156.33
162
64
54
8
33
75
640
CHC_1981
Lee Smith
66.67
57
31
26
2
31
50
281
CHC_1981
Mike Krukow
144.33
146
68
59
11
55
101
622
CHC_1981
Randy Martz
107.67
103
49
44
6
49
32
464
CHC_1981
Donnie Moore
4.00
4
3
3
0
4
2
19
CHC_1981
Joe Niekro
270.00
224
79
74
12
64
130
1067
CHC_1982
Lee Smith
117.00
105
38
35
5
37
99
480
CHC_1982
Bruce Sutter
102.33
88
38
33
8
34
61
424
CHC_1982
Mike Krukow
208.00
211
87
72
8
82
138
893
CHC_1982
Dave Geisel
31.67
32
15
14
6
17
22
142
CHC_1982
Dennis Lamp
189.67
206
96
84
9
59
78
817
CHC_1982
Larry Gura
248.00
251
124
111
31
64
98
1042
CHC_1982
Burt Hooton
120.67
130
57
54
5
33
51
514
CHC_1982
Randy Martz
147.67
157
80
69
17
36
40
629
CHC_1982
Donnie Moore
27.67
32
13
13
1
7
17
121
CHC_1982
Ron Davis
106.00
106
53
52
16
47
89
458
CHC_1982
Ray Burris
123.67
143
77
65
14
53
55
550
CHC_1982
Herman Segelke
4.33
6
4
4
1
6
4
25
CHC_1982
Lee Smith
103.33
70
23
19
5
41
91
413
CHC_1983
Craig Lefferts
89.00
80
35
31
13
29
60
367
CHC_1983
Ron Davis
89.00
89
34
33
6
33
84
382
CHC_1983
Joe Niekro
263.67
238
115
102
15
101
152
1113
CHC_1983
Randy Martz
5.00
4
2
2
0
4
1
23
CHC_1983
Donnie Moore
68.67
72
30
28
6
10
41
276
CHC_1983
Ray Burris
154.00
139
68
63
13
56
100
641
CHC_1983
Dennis Lamp
116.33
123
52
48
6
29
44
483
CHC_1983
Rick Reuschel
20.67
18
9
9
1
10
9
88
CHC_1983
Mike Krukow
184.33
189
95
81
17
76
136
816
CHC_1983
Burt Hooton
160.00
156
86
75
21
59
87
684
CHC_1983
Bruce Sutter
89.33
90
45
42
8
30
64
384
CHC_1983
Dave Geisel
52.33
47
28
27
4
31
50
230
CHC_1983
Larry Gura
200.33
220
119
109
23
76
57
881
CHC_1983
Don Schulze
14.00
19
11
11
1
7
8
67
CHC_1983
Bruce Sutter
122.67
109
26
21
9
23
77
477
CHC_1984
Craig Lefferts
105.67
88
29
25
4
24
56
420
CHC_1984
Donnie Moore
64.33
63
27
21
3
18
47
271
CHC_1984
Joe Niekro
248.33
223
104
84
16
89
127
1027
CHC_1984
Ray Burris
211.67
193
84
74
15
90
93
900
CHC_1984
Burt Hooton
110.00
109
43
42
5
43
62
463
CHC_1984
Lee Smith
101.00
98
42
41
6
35
86
428
CHC_1984
George Riley
29.33
39
14
13
1
7
12
134
CHC_1984
Dave Geisel
43.33
47
22
20
2
9
28
185
CHC_1984
Ron Davis
83.00
79
44
42
11
41
74
364
CHC_1984
Dennis Lamp
85.00
97
53
43
9
38
45
387
CHC_1984
Mike Krukow
199.33
234
117
101
22
78
141
903
CHC_1984
Don Schulze
88.67
113
57
50
9
28
41
396
CHC_1984
Rick Reuschel
92.33
123
57
53
7
23
43
405
CHC_1984
Larry Gura
168.67
175
102
97
26
67
68
732
CHC_1984
Donnie Moore
103.00
91
28
22
9
21
72
417
CHC_1985
Rick Reuschel
194.00
153
58
49
7
52
138
773
CHC_1985
Lee Smith
97.67
87
35
33
9
32
112
397
CHC_1985
Dennis Lamp
105.67
96
42
39
7
27
68
426
CHC_1985
Craig Lefferts
83.33
75
34
31
7
30
48
345
CHC_1985
Mike Krukow
194.67
176
80
73
19
49
150
804
CHC_1985
Ron Davis
64.67
55
28
25
7
35
72
285
CHC_1985
Joe Niekro
225.33
211
108
96
24
107
121
983
CHC_1985
Bruce Sutter
88.33
91
46
44
13
29
52
382
CHC_1985
Ray Burris
170.33
182
95
91
25
53
81
738
CHC_1985
Burt Hooton
124.00
149
78
72
18
40
62
546
CHC_1985
Steve Engel
51.67
61
36
32
10
26
29
237
CHC_1985
Don Schulze
94.33
128
75
63
10
19
37
429
CHC_1985
Dave Geisel
27.00
35
21
19
3
15
17
128
CHC_1985
Larry Gura
24.67
41
25
25
5
10
9
125
CHC_1985
Jon Perlman
8.67
10
11
11
3
8
4
42
CHC_1985
Bill Earley
3.00
0
0
0
0
2
2
11
CHC_1986
Donnie Moore
72.67
60
28
24
10
22
53
295
CHC_1986
Mike Krukow
245.00
204
90
83
24
55
178
987
CHC_1986
Craig Lefferts
107.67
98
41
37
7
44
72
446
CHC_1986
Lee Smith
90.33
69
32
31
7
42
93
372
CHC_1986
Ray Soff
38.33
37
17
14
4
13
22
162
CHC_1986
Rick Reuschel
215.67
232
106
95
20
57
125
930
CHC_1986
George Riley
8.67
7
4
4
0
8
5
43
CHC_1986
Bruce Sutter
18.67
17
9
9
3
9
16
80
CHC_1986
Drew Hall
23.67
24
12
12
3
10
21
101
CHC_1986
Joe Niekro
125.67
139
84
68
15
63
59
571
CHC_1986
Don Schulze
84.67
88
48
47
9
34
33
371
CHC_1986
Dennis Lamp
73.00
93
50
41
5
23
30
329
CHC_1986
Jamie Moyer
87.33
107
52
49
10
42
45
395
CHC_1986
Greg Maddux
31.00
44
20
19
3
11
20
144
CHC_1986
Ray Burris
82.00
92
52
51
13
32
34
361
CHC_1986
Bill Landrum
13.33
23
11
10
0
4
14
65
CHC_1986
Ron Davis
58.67
86
60
56
10
32
40
289
CHC_1986
Donnie Moore
26.67
28
12
8
2
13
17
122
CHC_1987
Rick Reuschel
227.00
207
91
78
13
42
107
920
CHC_1987
Lee Smith
83.67
84
30
29
4
32
96
360
CHC_1987
Craig Lefferts
98.67
92
47
42
13
33
57
416
CHC_1987
Jon Perlman
11.33
11
7
5
1
4
3
50
CHC_1987
Bill Landrum
65.00
68
35
34
3
34
42
276
CHC_1987
Mike Krukow
163.00
182
98
87
24
46
104
699
CHC_1987
Les Lancaster
132.33
138
76
72
14
51
78
578
CHC_1987
Dennis Lamp
56.67
76
38
32
5
22
36
262
CHC_1987
Jamie Moyer
201.00
210
127
114
28
97
147
899
CHC_1987
Joe Niekro
147.00
155
101
87
15
64
84
655
CHC_1987
Greg Maddux
155.67
181
111
97
17
74
101
701
CHC_1987
Ray Burris
23.00
33
16
15
4
12
8
109
CHC_1987
Ron Davis
36.33
50
27
24
8
18
32
169
CHC_1987
Don Schulze
21.67
24
15
15
4
6
5
91
CHC_1987
Ray Soff
15.33
18
11
11
3
5
9
68
CHC_1987
Drew Hall
32.67
40
31
25
4
14
20
147
CHC_1987
Mike Harkey
34.67
33
14
10
0
15
18
155
CHC_1988
Lee Smith
83.67
72
34
26
7
37
96
363
CHC_1988
Craig Lefferts
92.33
74
33
30
7
23
58
362
CHC_1988
Rick Reuschel
245.00
242
88
85
11
42
92
1000
CHC_1988
Greg Maddux
249.00
230
97
88
13
81
140
1047
CHC_1988
Dennis Lamp
82.67
92
39
32
3
19
49
350
CHC_1988
Jamie Moyer
202.00
212
84
78
20
55
121
855
CHC_1988
Mike Krukow
124.67
111
51
49
13
31
75
517
CHC_1988
Les Lancaster
85.67
89
42
36
4
34
36
371
CHC_1988
Jeff Pico
112.67
108
57
52
6
37
57
472
CHC_1988
Ron Davis
17.33
15
10
9
4
6
15
72
CHC_1988
Bruce Sutter
45.33
49
26
24
4
11
40
193
CHC_1988
Mike Capel
29.33
34
19
16
5
13
19
134
CHC_1988
Donnie Moore
33.00
48
20
18
4
8
22
150
CHC_1988
Jon Perlman
19.67
25
12
12
0
11
10
94
CHC_1988
Bill Landrum
12.33
19
8
8
1
3
6
55
CHC_1988
Drew Hall
22.33
26
20
19
4
9
22
103
CHC_1988
Joe Niekro
11.67
16
13
13
2
9
7
59
CHC_1988
Vance Lovelace
1.33
2
2
2
1
3
0
8
CHC_1988
Vance Lovelace
1.00
0
0
0
0
1
1
4
CHC_1989
Les Lancaster
72.67
60
12
11
2
15
56
288
CHC_1989
Bill Landrum
81.00
60
18
15
2
28
51
325
CHC_1989
Dennis Lamp
112.33
96
37
29
4
27
61
445
CHC_1989
Craig Lefferts
107.00
93
38
32
11
22
71
430
CHC_1989
Rick Reuschel
208.33
195
75
68
18
54
111
860
CHC_1989
Greg Maddux
238.33
222
90
78
13
82
135
1002
CHC_1989
Lee Smith
70.67
53
30
28
6
33
96
290
CHC_1989
Drew Hall
58.33
42
24
24
3
33
45
242
CHC_1989
Jeff Pico
90.67
99
43
38
8
31
38
394
CHC_1989
Mike Krukow
43.00
37
20
19
5
18
18
177
CHC_1989
Jamie Moyer
76.00
84
51
41
10
33
44
337
CHC_1989
Joe Kraemer
3.67
7
6
2
0
2
5
21
CHC_1989
Don Schulze
35.33
50
25
20
7
11
20
167
CHC_1989
Doug Dascenzo
1.00
1
0
0
0
0
0
3
CHC_1990
Lee Smith
83.00
71
24
19
3
29
87
344
CHC_1990
Dave Pavlas
21.33
23
7
5
2
6
12
93
CHC_1990
Bill Landrum
71.67
69
22
17
4
21
39
292
CHC_1990
Craig Lefferts
78.67
68
26
22
10
22
60
327
CHC_1990
Mike Harkey
173.67
153
71
63
14
59
94
728
CHC_1990
Greg Maddux
237.00
242
116
91
11
71
144
1011
CHC_1990
Shawn Boskie
97.67
99
42
40
8
31
49
415
CHC_1990
Vance Lovelace
2.33
3
1
1
0
6
1
17
CHC_1990
Rick Reuschel
87.00
102
40
38
8
31
49
390
CHC_1990
Les Lancaster
109.00
121
57
56
11
40
65
479
CHC_1990
Jamie Moyer
102.33
115
59
53
6
39
58
447
CHC_1990
Dennis Lamp
105.67
114
61
55
10
30
49
453
CHC_1990
Jeff Pico
92.00
120
53
49
7
37
37
421
CHC_1990
Drew Hall
58.33
52
35
33
6
29
40
254
CHC_1990
Joe Kraemer
25.00
31
25
20
2
14
16
119
CHC_1990
Lance Dickson
13.67
20
12
11
2
4
4
61
CHC_1990
Dave Martinez
0.33
2
2
2
0
2
0
5
CHC_1990
Mike Capel
0.33
6
6
5
0
1
1
9
CHC_1990
Alan Brice
3.33
4
2
0
0
3
3
16
CHW_1961
Gary Peters
10.33
10
2
2
0
2
6
41
CHW_1961
Russ Heman
20.00
12
7
6
1
10
6
84
CHW_1961
Jack Kralick
242.00
257
101
97
21
64
137
1023
CHW_1961
Barry Latman
176.67
163
84
79
23
54
108
734
CHW_1961
Bob Buhl
188.33
180
99
86
23
98
77
820
CHW_1961
Ed Hobaugh
126.33
142
68
62
12
64
67
576
CHW_1961
Bill Fischer
67.67
80
37
35
12
23
30
294
CHW_1961
Mike Degerick
1.67
2
1
1
0
1
0
7
CHW_1961
Joe Horlen
17.67
25
15
13
2
13
11
88
CHW_1961
Gerry Arrigo
9.67
9
12
11
0
10
6
51
CHW_1961
Mike Degerick
1.00
1
0
0
0
1
0
5
CHW_1962
Dave DeBusschere
18.00
5
7
4
1
23
8
82
CHW_1962
Mike Joyce
43.33
40
17
16
2
14
9
182
CHW_1962
Don Rudolph
176.67
188
84
71
13
42
68
745
CHW_1962
Ed Hobaugh
69.33
66
36
29
9
25
37
291
CHW_1962
Jack Kralick
242.67
239
121
104
30
61
139
1011
CHW_1962
Bob Buhl
214.00
210
113
92
23
98
110
931
CHW_1962
Bill Fischer
127.67
150
61
56
16
8
38
533
CHW_1962
Barry Latman
179.33
179
96
83
23
72
117
774
CHW_1962
Joe Horlen
108.67
108
62
59
10
43
63
464
CHW_1962
Gary Peters
6.33
8
5
4
0
1
4
29
CHW_1962
Gerry Arrigo
1.00
3
3
2
0
1
1
6
CHW_1962
Joe Hoerner
3.00
2
0
0
0
0
2
11
CHW_1963
Fritz Ackley
13.00
7
4
3
2
7
11
51
CHW_1963
Gary Peters
243.00
192
69
63
9
68
189
978
CHW_1963
Bruce Howard
17.00
12
7
5
0
14
9
74
CHW_1963
Gerry Arrigo
15.67
12
5
5
2
4
13
63
CHW_1963
Fred Talbot
3.00
2
1
1
0
4
2
13
CHW_1963
Jack Kralick
223.00
215
86
75
21
49
129
914
CHW_1963
Dave DeBusschere
84.33
80
35
29
9
34
53
365
CHW_1963
Joe Horlen
124.00
122
50
45
10
55
61
533
CHW_1963
Bob Buhl
226.00
219
96
85
24
62
108
920
CHW_1963
Bill Fischer
95.67
86
44
38
13
29
34
398
CHW_1963
Denny McLain
21.00
20
12
10
2
16
22
96
CHW_1963
Don Rudolph
174.00
189
98
88
28
36
70
745
CHW_1963
Barry Latman
149.33
146
90
82
23
52
133
639
CHW_1963
Ed Hobaugh
16.00
20
13
11
3
6
11
77
CHW_1963
Mike Joyce
10.67
13
10
10
1
8
7
53
CHW_1963
Bruce Howard
22.33
10
2
2
0
8
17
82
CHW_1964
Joe Horlen
210.67
142
54
44
11
55
138
815
CHW_1964
Gary Peters
273.67
217
89
76
20
104
205
1117
CHW_1964
Jack Kralick
190.67
196
79
68
17
51
119
808
CHW_1964
Fred Talbot
75.33
83
31
31
7
20
34
317
CHW_1964
Bob Buhl
227.67
208
103
97
22
68
107
943
CHW_1964
Gerry Arrigo
105.33
97
48
45
11
45
96
454
CHW_1964
Barry Latman
138.00
128
72
59
15
52
81
592
CHW_1964
Denny McLain
100.00
84
48
45
16
37
70
416
CHW_1964
Don Rudolph
70.33
81
36
32
10
12
32
294
CHW_1964
Joe Hoerner
11.00
13
11
6
3
6
4
50
CHW_1964
Bill Fischer
7.33
16
6
6
2
5
2
41
CHW_1964
Fritz Ackley
6.33
10
6
6
2
4
6
33
CHW_1964
Don Bradey
2.33
6
7
5
0
3
2
18
CHW_1964
Denny McLain
220.33
174
73
64
25
62
192
881
CHW_1965
Barry Latman
31.67
30
12
10
3
16
18
137
CHW_1965
Joe Horlen
219.00
203
88
70
16
39
125
890
CHW_1965
Bob Locker
91.33
71
36
32
6
30
69
370
CHW_1965
Bruce Howard
148.00
123
61
57
13
72
120
627
CHW_1965
Greg Bollo
22.67
12
11
9
5
9
16
90
CHW_1965
Gary Peters
176.33
181
76
71
19
63
95
764
CHW_1965
Fred Talbot
198.00
188
96
91
25
86
117
856
CHW_1965
Bob Buhl
184.33
207
100
90
26
57
92
803
CHW_1965
Jack Kralick
86.00
106
58
47
9
21
34
387
CHW_1965
Gerry Arrigo
54.00
75
38
37
4
30
43
259
CHW_1965
Joe Hoerner
76.00
57
16
13
5
21
63
303
CHW_1966
Fred Klages
15.67
9
4
3
0
7
6
62
CHW_1966
Gary Peters
204.67
156
54
45
11
45
129
801
CHW_1966
Bruce Howard
149.00
110
48
38
14
44
85
593
CHW_1966
Joe Horlen
211.00
185
64
57
14
53
124
864
CHW_1966
Bob Locker
95.00
73
32
26
2
23
70
384
CHW_1966
Dennis Higgins
93.00
66
27
26
9
33
86
372
CHW_1966
Greg Bollo
7.00
7
2
2
0
3
4
30
CHW_1966
Barry Latman
103.00
88
42
31
5
35
74
427
CHW_1966
Jack Kralick
68.33
69
30
29
9
20
31
288
CHW_1966
Gerry Arrigo
50.67
54
24
22
7
19
31
226
CHW_1966
Denny McLain
264.33
205
120
115
42
104
192
1080
CHW_1966
Fred Talbot
192.00
188
98
93
22
73
85
821
CHW_1966
Bob Buhl
134.33
160
78
74
11
40
60
585
CHW_1966
Cisco Carlos
41.67
23
5
4
0
9
27
158
CHW_1967
Roger Nelson
7.00
4
1
1
1
0
4
24
CHW_1967
Joe Horlen
258.00
188
66
59
13
58
103
995
CHW_1967
Bob Locker
124.67
102
34
29
5
23
80
503
CHW_1967
Gary Peters
260.00
187
81
66
15
91
215
1060
CHW_1967
Joe Hoerner
66.00
52
25
19
5
20
50
268
CHW_1967
Gerry Arrigo
74.00
61
31
26
6
35
56
312
CHW_1967
Bruce Howard
112.67
102
55
43
9
52
76
488
CHW_1967
Denny McLain
235.00
209
110
99
35
73
161
976
CHW_1967
Fred Klages
44.67
43
19
19
6
16
17
187
CHW_1967
Fred Talbot
138.67
132
78
65
20
54
61
603
CHW_1967
Barry Latman
77.67
73
42
39
13
34
70
338
CHW_1967
Dennis Higgins
12.33
13
9
8
0
10
8
62
CHW_1967
Jack Kralick
2.00
4
3
2
0
1
1
10
CHW_1967
Bob Buhl
3.00
6
4
4
2
2
1
15
CHW_1967
Joe Hoerner
48.67
34
9
8
2
12
42
194
CHW_1968
Fred Rath
11.33
8
5
2
0
3
3
49
CHW_1968
Denny McLain
336.00
241
86
73
31
63
280
1288
CHW_1968
Jerry Nyman
40.33
38
13
9
1
16
27
175
CHW_1968
Bob Locker
90.33
78
27
23
4
27
62
372
CHW_1968
Joe Horlen
223.67
197
75
59
16
70
102
928
CHW_1968
Roger Nelson
71.00
49
21
19
3
26
70
283
CHW_1968
Dennis Higgins
99.67
81
40
36
8
46
66
424
CHW_1968
Gerry Arrigo
205.33
181
84
76
13
77
140
853
CHW_1968
Fred Talbot
99.00
89
47
37
6
42
67
421
CHW_1968
Gary Peters
162.67
146
79
68
7
60
110
684
CHW_1968
Cisco Carlos
122.33
121
64
53
13
37
57
524
CHW_1968
Danny Lazar
13.33
14
6
6
1
4
11
57
CHW_1968
Bruce Howard
79.67
92
46
42
9
49
42
365
CHW_1968
Denny McLain
325.00
288
105
101
25
67
181
1304
CHW_1969
Joe Hoerner
53.33
44
18
17
5
9
35
207
CHW_1969
Bob Locker
100.33
95
47
35
9
32
61
425
CHW_1969
Bart Johnson
22.33
22
11
8
2
6
18
91
CHW_1969
Roger Nelson
193.33
170
78
71
12
65
82
790
CHW_1969
Dennis Higgins
85.33
79
42
33
7
56
71
383
CHW_1969
Paul Edmondson
87.67
72
36
36
5
39
46
369
CHW_1969
Joe Horlen
235.67
237
105
99
20
77
121
1001
CHW_1969
Gerry Arrigo
91.00
89
50
42
9
61
35
422
CHW_1969
Al Fitzmorris
10.67
9
5
5
1
4
3
45
CHW_1969
Fred Talbot
146.00
160
78
71
15
54
83
638
CHW_1969
Gary Peters
218.67
238
118
110
21
78
140
946
CHW_1969
Jerry Nyman
64.67
58
40
38
7
39
40
282
CHW_1969
Cisco Carlos
67.00
75
42
40
6
29
33
298
CHW_1969
Danny Lazar
20.67
21
15
15
5
11
9
91
CHW_1969
Dennis O'Toole
4.00
5
3
3
0
2
4
18
CHW_1969
Fred Rath
11.67
11
10
10
4
8
4
52
CHW_1969
Richie Moloney
1.00
2
0
0
0
0
1
5
CHW_1970
Cisco Carlos
6.00
3
1
1
0
4
2
25
CHW_1970
Don Eddy
11.67
10
4
3
0
6
9
48
CHW_1970
Joe Hoerner
57.67
53
20
17
5
20
39
245
CHW_1970
Dennis O'Toole
3.33
5
1
1
0
2
3
17
CHW_1970
Bob Locker
88.00
86
39
30
2
29
52
374
CHW_1970
Dennis Higgins
90.33
82
43
40
8
54
82
395
CHW_1970
Gary Peters
221.67
221
114
100
20
83
155
960
CHW_1970
Al Fitzmorris
117.67
112
60
58
14
52
47
503
CHW_1970
Denny McLain
91.33
100
51
47
19
28
52
402
CHW_1970
Bart Johnson
89.67
92
53
48
11
46
71
393
CHW_1970
Jim Magnuson
44.67
45
28
24
7
16
20
190
CHW_1970
Joe Horlen
172.33
198
99
93
18
41
77
742
CHW_1970
Roger Nelson
9.00
18
10
10
3
0
3
45
CHW_1970
Fred Talbot
1.67
2
2
2
1
1
0
8
CHW_1970
Gerry Arrigo
13.33
24
20
19
4
9
12
72
CHW_1970
Jerry Nyman
5.33
8
9
9
1
2
2
26
CHW_1970
Dennis O'Toole
2.00
0
0
0
0
1
2
7
CHW_1971
Joe Hoerner
73.00
57
19
16
6
21
57
296
CHW_1971
Don Eddy
22.67
19
6
6
3
19
14
103
CHW_1971
Bob Locker
72.33
68
28
23
2
19
46
300
CHW_1971
Bart Johnson
178.00
148
67
58
9
111
153
784
CHW_1971
Dennis Higgins
7.00
6
3
3
0
2
6
29
CHW_1971
Terry Forster
49.67
46
23
22
5
23
48
219
CHW_1971
Al Fitzmorris
127.33
112
61
59
6
55
53
527
CHW_1971
Joe Horlen
137.33
150
72
65
12
30
82
575
CHW_1971
Denny McLain
216.67
233
115
103
31
72
103
931
CHW_1971
Gary Peters
214.00
241
111
104
25
70
100
927
CHW_1971
Rich Hinton
24.33
27
12
12
1
6
15
101
CHW_1971
Jim Magnuson
30.00
30
18
15
0
16
11
131
CHW_1971
Roger Nelson
34.00
35
20
20
1
5
29
139
CHW_1971
Stan Perzanowski
6.00
14
10
8
1
3
5
38
CHW_1971
Cy Acosta
34.67
25
6
6
2
17
28
138
CHW_1972
Roger Nelson
173.33
120
41
40
13
31
120
652
CHW_1972
Terry Forster
100.00
75
31
25
0
44
104
419
CHW_1972
Bob Locker
78.00
69
25
23
1
16
47
317
CHW_1972
Ken Frailing
3.00
3
1
1
1
1
1
13
CHW_1972
Joe Horlen
84.00
74
33
28
3
20
58
339
CHW_1972
Al Fitzmorris
101.00
99
46
42
10
28
51
427
CHW_1972
Rich Hinton
28.00
27
21
12
3
18
17
131
CHW_1972
Dennis Higgins
22.67
19
14
10
0
22
20
107
CHW_1972
Rich Gossage
80.00
72
44
38
2
44
57
352
CHW_1972
Gary Peters
85.33
91
48
41
10
38
67
378
CHW_1972
Joe Hoerner
45.00
55
24
22
6
13
31
203
CHW_1972
Dennis O'Toole
5.00
10
3
3
0
2
5
26
CHW_1972
Denny McLain
76.33
92
58
54
16
26
29
345
CHW_1972
Jim Geddes
10.33
12
9
8
1
10
3
52
CHW_1972
Dan Neumeier
3.00
2
3
3
0
3
0
13
CHW_1972
Bart Johnson
13.67
18
20
14
2
13
9
71
CHW_1972
Ken Frailing
18.33
18
6
4
1
7
15
80
CHW_1973
Cy Acosta
97.00
66
30
24
8
39
60
396
CHW_1973
Bob Locker
106.33
96
40
30
6
42
76
450
CHW_1973
Al Fitzmorris
89.00
88
29
28
5
25
26
366
CHW_1973
Jim Geddes
15.67
14
6
5
0
14
7
73
CHW_1973
Terry Forster
172.67
174
69
62
7
78
120
744
CHW_1973
Roger Nelson
54.67
49
25
21
4
24
17
234
CHW_1973
Bart Johnson
80.67
76
39
37
6
40
56
352
CHW_1973
Jim Magnuson
27.33
38
17
13
2
9
9
124
CHW_1973
Joe Hoerner
32.00
45
20
20
1
17
25
156
CHW_1973
Dennis O'Toole
16.00
23
11
10
3
3
8
74
CHW_1973
Rich Gossage
49.67
57
44
41
9
37
33
232
CHW_1973
Bart Johnson
121.67
105
42
37
6
32
76
493
CHW_1974
Al Fitzmorris
190.00
189
73
59
8
63
53
806
CHW_1974
Roger Nelson
85.33
67
36
32
7
35
42
353
CHW_1974
Terry Forster
134.33
120
57
54
6
48
105
561
CHW_1974
Cy Acosta
45.67
43
22
19
3
18
19
198
CHW_1974
Joe Hoerner
35.33
32
15
15
3
12
24
153
CHW_1974
Ken Frailing
125.33
150
65
54
11
43
71
556
CHW_1974
Rich Gossage
89.33
92
45
41
4
47
64
397
CHW_1974
Jack Kucek
37.67
48
25
22
3
21
25
175
CHW_1974
Jim Otten
16.33
22
11
10
0
12
11
81
CHW_1974
Stan Perzanowski
2.33
8
7
5
1
2
2
17
CHW_1974
Rich Gossage
141.67
99
32
29
3
70
130
583
CHW_1975
Terry Forster
37.00
30
12
9
0
24
32
155
CHW_1975
Joe Hoerner
21.00
25
6
6
3
8
20
96
CHW_1975
Stan Perzanowski
66.00
59
25
22
1
25
26
274
CHW_1975
Al Fitzmorris
242.00
239
104
96
16
76
78
1010
CHW_1975
Chris Knapp
2.00
2
1
1
0
4
3
12
CHW_1975
Rich Hinton
37.33
41
22
20
2
15
30
170
CHW_1975
Jack Kucek
3.67
9
2
2
0
4
2
22
CHW_1975
Bob Locker
32.67
38
21
18
3
16
14
148
CHW_1975
Ken Frailing
53.00
61
37
32
6
26
39
244
CHW_1975
Cy Acosta
8.67
9
7
6
2
3
2
36
CHW_1975
Ken Kravec
4.33
1
3
3
0
8
1
22
CHW_1975
Jim Otten
5.33
4
5
4
1
7
3
26
CHW_1975
Tim Stoddard
1.00
2
1
1
1
0
0
5
CHW_1975
Pete Vuckovich
10.33
17
15
15
0
7
5
52
CHW_1975
Roger Nelson
8.67
4
2
2
0
4
4
36
CHW_1976
Ken Frailing
18.67
20
7
5
0
5
10
79
CHW_1976
Al Fitzmorris
220.33
227
89
75
6
56
80
907
CHW_1976
Rich Gossage
224.00
214
104
98
16
90
135
956
CHW_1976
Larry Monroe
21.67
23
11
10
0
13
9
96
CHW_1976
Terry Forster
111.33
126
61
54
7
41
70
486
CHW_1976
Jim Otten
6.00
9
6
3
0
2
3
29
CHW_1976
Pete Vuckovich
110.33
122
59
57
3
60
62
500
CHW_1976
Bart Johnson
211.33
231
115
111
19
62
91
901
CHW_1976
Chris Knapp
52.33
54
31
28
5
32
41
233
CHW_1976
Ken Kravec
49.67
49
28
27
3
32
38
226
CHW_1976
Joe Hoerner
35.00
41
22
20
3
19
15
161
CHW_1976
Rich Hinton
17.67
30
15
15
4
11
8
92
CHW_1976
Jack Kucek
4.67
9
5
5
2
4
2
26
CHW_1976
Stan Perzanowski
11.67
20
15
13
3
4
6
59
CHW_1976
Rich Gossage
133.00
78
27
24
9
49
151
523
CHW_1977
Dave Frost
23.67
30
9
8
0
3
15
101
CHW_1977
Pete Vuckovich
148.00
143
64
57
13
59
123
633
CHW_1977
Jack Kucek
34.67
35
20
14
4
10
25
148
CHW_1977
Bart Johnson
92.00
114
48
41
5
38
46
426
CHW_1977
Ken Kravec
166.67
161
87
76
12
57
125
718
CHW_1977
Terry Forster
87.33
90
47
43
7
32
58
378
CHW_1977
Chris Knapp
146.33
166
90
78
16
61
103
664
CHW_1977
Al Fitzmorris
133.00
164
87
80
12
53
54
601
CHW_1977
Jeff Holly
48.33
57
37
37
8
12
32
207
CHW_1977
Joe Hoerner
5.67
9
8
8
3
3
5
32
CHW_1977
Terry Forster
65.33
56
19
14
2
23
46
266
CHW_1978
Rich Gossage
134.33
87
41
30
9
59
122
543
CHW_1978
Pete Vuckovich
198.33
187
65
56
9
59
149
819
CHW_1978
Dave Frost
80.33
71
24
23
6
24
30
330
CHW_1978
Rich Wortham
59.00
59
24
20
1
23
25
248
CHW_1978
Al Fitzmorris
46.00
45
19
16
5
21
13
193
CHW_1978
Jack Kucek
52.00
42
23
19
5
27
30
223
CHW_1978
Jeff Holly
35.33
28
15
14
1
18
12
150
CHW_1978
Rich Hinton
80.67
78
38
36
5
28
48
336
CHW_1978
Steve Trout
22.33
19
10
10
0
11
11
97
CHW_1978
Ken Kravec
203.00
188
104
92
22
95
154
890
CHW_1978
Chris Knapp
188.33
178
94
88
25
67
126
797
CHW_1978
Stan Perzanowski
56.67
59
37
33
1
26
31
252
CHW_1978
Ross Baumgarten
23.00
29
15
15
3
9
15
106
CHW_1978
Tim Stoddard
18.00
22
17
12
3
8
14
84
CHW_1978
Britt Burns
7.67
14
12
11
2
3
3
41
CHW_1978
Tim Stoddard
58.00
44
12
11
3
19
47
228
CHW_1979
Rich Gossage
58.33
48
18
17
5
19
41
234
CHW_1979
Ross Baumgarten
190.67
175
82
75
18
83
72
818
CHW_1979
Dave Frost
239.33
226
108
95
17
77
107
1001
CHW_1979
Fred Howard
68.00
73
34
27
5
32
36
302
CHW_1979
Pete Vuckovich
233.00
229
108
93
22
64
145
968
CHW_1979
Ken Kravec
250.00
208
115
104
20
111
132
1041
CHW_1979
Steve Trout
155.00
165
77
67
10
59
76
677
CHW_1979
Rich Wortham
204.00
195
126
111
21
100
119
889
CHW_1979
Guy Hoffman
30.33
30
18
18
0
23
18
142
CHW_1979
Britt Burns
5.00
10
5
3
1
1
2
26
CHW_1979
Terry Forster
16.33
18
11
10
0
11
8
73
CHW_1979
Chris Knapp
98.00
109
73
60
8
35
36
440
CHW_1979
Rich Hinton
61.67
80
44
40
8
13
34
278
CHW_1979
Dewey Robinson
14.33
11
12
10
1
9
5
61
CHW_1979
Jeff Holly
6.33
10
7
5
0
3
5
31
CHW_1979
Jack Kucek
5.00
6
8
4
2
4
2
26
CHW_1979
Mark Esser
1.67
2
3
3
0
4
1
11
CHW_1979
Rich Gossage
99.00
74
29
25
5
37
103
401
CHW_1980
Tim Stoddard
86.00
72
27
24
2
38
64
352
CHW_1980
Guy Hoffman
37.67
38
12
11
1
17
24
161
CHW_1980
Britt Burns
238.00
213
83
75
17
63
133
970
CHW_1980
Terry Forster
11.67
10
4
4
0
4
2
49
CHW_1980
Dewey Robinson
35.00
26
13
12
2
16
28
141
CHW_1980
Pete Vuckovich
222.33
203
96
84
18
68
132
907
CHW_1980
Ross Baumgarten
136.00
127
60
52
10
52
66
566
CHW_1980
Steve Trout
199.67
229
102
82
14
49
89
866
CHW_1980
Dave Frost
78.33
97
53
46
8
21
28
343
CHW_1980
Jim Otten
55.33
71
38
34
3
26
38
255
CHW_1980
Rich Wortham
92.00
102
73
61
4
58
45
430
CHW_1980
Chris Knapp
117.33
133
83
80
18
51
46
535
CHW_1980
Jack Kucek
68.00
83
56
51
9
41
35
325
CHW_1980
Ken Kravec
81.67
100
71
63
13
44
37
394
CHW_1980
Rich Gossage
46.67
22
6
4
2
14
48
173
CHW_1981
Britt Burns
156.67
139
52
46
14
49
108
651
CHW_1981
Steve Trout
124.67
122
53
48
7
38
54
517
CHW_1981
Pete Vuckovich
149.67
137
61
59
9
57
84
620
CHW_1981
Kevin Hickey
44.33
38
22
18
3
18
17
188
CHW_1981
Tim Stoddard
37.33
38
16
16
6
18
32
162
CHW_1981
Ross Baumgarten
101.67
101
56
46
9
40
52
435
CHW_1981
Terry Forster
30.67
37
14
14
1
15
17
137
CHW_1981
Dewey Robinson
4.00
5
2
2
1
3
2
18
CHW_1981
Ken Kravec
78.33
80
48
44
5
39
50
356
CHW_1981
Jim Otten
35.67
44
23
21
3
20
20
160
CHW_1981
Dave Frost
47.33
44
30
29
3
19
16
200
CHW_1981
Reggie Patterson
7.33
14
11
11
1
6
2
40
CHW_1981
Rich Gossage
93.00
63
23
23
5
28
102
356
CHW_1982
Kevin Hickey
78.00
73
32
26
4
30
38
327
CHW_1982
Terry Forster
83.00
66
38
28
3
31
52
349
CHW_1982
Pete Vuckovich
223.67
234
96
83
14
102
105
971
CHW_1982
Salome Barojas
106.67
96
43
42
9
46
56
446
CHW_1982
Chico Escarrega
73.67
73
33
30
3
16
33
300
CHW_1982
Tim Stoddard
56.00
53
26
25
4
29
42
249
CHW_1982
Britt Burns
169.33
168
89
76
12
67
116
736
CHW_1982
Steve Trout
120.33
130
76
57
9
50
62
537
CHW_1982
Rich Barnes
17.00
21
15
9
1
4
6
79
CHW_1982
Dave Frost
81.67
103
53
50
7
30
26
368
CHW_1982
Ken Kravec
25.00
27
20
17
3
18
20
123
CHW_1982
Ross Baumgarten
44.00
60
33
32
3
27
17
208
CHW_1982
Jim Siwy
7.00
10
8
8
1
5
3
32
CHW_1982
Rich Wortham
0.00
3
1
1
0
1
0
4
CHW_1983
Terry Forster
79.33
60
19
19
3
31
54
316
CHW_1983
Rich Gossage
87.33
82
27
22
5
25
90
367
CHW_1983
Salome Barojas
87.33
70
24
24
2
32
38
355
CHW_1983
Britt Burns
173.67
165
79
69
14
55
115
732
CHW_1983
Al Jones
2.33
3
1
1
0
2
2
10
CHW_1983
Steve Trout
180.00
217
105
93
13
59
80
789
CHW_1983
Reggie Patterson
18.67
17
12
10
3
6
10
78
CHW_1983
Pete Vuckovich
14.67
15
9
8
0
10
10
69
CHW_1983
Kevin Hickey
20.67
23
14
12
5
11
8
98
CHW_1983
Tim Stoddard
57.67
65
39
39
10
29
50
260
CHW_1983
Rich Barnes
11.67
18
10
9
0
10
2
59
CHW_1983
Guy Hoffman
6.00
14
5
5
1
2
2
32
CHW_1983
Mike Squires
0.33
0
0
0
0
0
0
1
CHW_1984
Jim Siwy
4.33
3
1
1
0
2
1
17
CHW_1984
Terry Forster
26.67
30
9
8
1
7
10
113
CHW_1984
Rich Gossage
102.33
75
34
33
6
36
84
412
CHW_1984
Steve Trout
190.00
205
80
72
7
59
81
797
CHW_1984
Bob Fallon
14.67
12
7
6
0
11
10
62
CHW_1984
Tim Stoddard
92.00
77
41
39
9
57
87
398
CHW_1984
Salome Barojas
134.67
136
70
62
15
60
55
577
CHW_1984
Al Jones
20.33
23
10
10
3
11
15
93
CHW_1984
Britt Burns
117.00
130
74
65
7
45
85
519
CHW_1984
Reggie Patterson
6.00
10
7
7
1
2
5
30
CHW_1984
Al Jones
6.00
3
2
1
0
3
2
21
CHW_1985
Rich Gossage
79.00
64
21
16
1
17
52
308
CHW_1985
Terry Forster
59.33
49
22
15
7
28
37
253
CHW_1985
Reggie Patterson
39.00
36
13
13
2
10
17
157
CHW_1985
Steve Trout
140.67
142
57
53
8
63
44
601
CHW_1985
Britt Burns
227.00
206
105
100
26
79
172
944
CHW_1985
Joel Davis
71.33
71
34
33
6
26
37
307
CHW_1985
Tim Stoddard
60.00
63
35
31
3
37
42
279
CHW_1985
Mike Trujillo
84.00
112
55
45
7
23
19
379
CHW_1985
Bruce Tanner
27.00
34
17
16
1
13
9
128
CHW_1985
Pete Vuckovich
112.67
134
74
69
16
48
55
511
CHW_1985
Salome Barojas
52.67
65
40
35
6
33
27
250
CHW_1985
Bob Fallon
16.00
25
11
11
5
9
17
79
CHW_1985
Ed Correa
10.33
11
9
8
2
11
10
51
CHW_1985
Bobby Thigpen
35.67
26
7
7
1
12
20
142
CHW_1986
Joel McKeon
33.00
18
10
9
2
17
18
129
CHW_1986
Pete Vuckovich
32.33
33
18
11
3
11
12
139
CHW_1986
Mike Trujillo
47.00
39
17
17
5
21
23
197
CHW_1986
Terry Forster
41.00
47
18
16
2
17
28
182
CHW_1986
Tim Stoddard
94.67
74
43
40
12
57
81
411
CHW_1986
Guy Hoffman
84.00
92
37
36
6
29
47
357
CHW_1986
Doug Drabek
131.67
126
64
60
13
50
76
561
CHW_1986
Ed Correa
202.33
167
102
95
15
126
189
886
CHW_1986
Rich Gossage
64.67
69
36
32
8
20
63
281
CHW_1986
Joel Davis
105.33
115
64
55
9
51
54
468
CHW_1986
Steve Trout
161.00
184
88
85
6
78
69
711
CHW_1986
Jack McDowell
28.00
16
6
6
1
6
15
103
CHW_1987
Bobby Thigpen
89.00
86
30
27
10
24
52
369
CHW_1987
Rich Gossage
52.00
47
18
18
4
19
44
217
CHW_1987
Tim Stoddard
92.67
83
38
36
13
30
78
386
CHW_1987
Doug Drabek
176.33
165
86
76
22
46
120
721
CHW_1987
Vicente Palacios
29.33
27
14
14
1
9
13
120
CHW_1987
Guy Hoffman
158.67
160
83
77
20
49
87
669
CHW_1987
Steve Trout
121.33
123
63
59
7
64
59
532
CHW_1987
John Pawlowski
3.67
7
2
2
0
3
2
20
CHW_1987
Joel Davis
55.00
56
35
35
7
29
25
243
CHW_1987
Mike Trujillo
65.67
70
46
45
12
26
36
284
CHW_1987
Ed Correa
70.00
83
63
59
17
52
61
339
CHW_1987
Joel McKeon
21.00
27
22
22
8
15
14
102
CHW_1987
Adam Peterson
4.00
8
6
6
1
3
1
22
CHW_1987
John Cangelosi
2.00
1
0
0
0
0
0
7
CHW_1988
Doug Drabek
219.33
194
83
75
21
50
127
880
CHW_1988
Bobby Thigpen
90.00
96
38
33
6
33
62
398
CHW_1988
Donn Pall
28.67
39
11
11
1
8
16
130
CHW_1988
Jack McDowell
158.67
147
85
70
12
68
84
687
CHW_1988
Rich Gossage
43.67
50
23
21
3
15
30
194
CHW_1988
Mike Trujillo
12.33
11
7
7
2
5
5
52
CHW_1988
Guy Hoffman
22.33
22
14
13
5
8
9
99
CHW_1988
Tim Stoddard
55.00
62
41
39
5
27
33
253
CHW_1988
Vicente Palacios
24.33
28
18
18
3
15
15
113
CHW_1988
Joel Davis
16.00
21
12
12
4
5
10
70
CHW_1988
Steve Trout
56.33
86
53
49
6
31
14
278
CHW_1988
Salome Barojas
8.67
7
9
8
1
8
1
39
CHW_1988
John Pawlowski
14.00
20
14
13
2
3
10
65
CHW_1988
Adam Peterson
6.00
6
9
9
0
6
5
31
CHW_1988
Doug Drabek
244.33
215
83
76
21
69
123
994
CHW_1989
Kevin Hickey
49.33
38
16
16
3
23
28
199
CHW_1989
Rich Gossage
58.00
46
22
19
2
30
30
238
CHW_1989
Tim Stoddard
21.33
25
7
7
1
7
12
91
CHW_1989
Donn Pall
87.00
90
35
32
9
19
58
370
CHW_1989
Wayne Edwards
7.33
7
3
3
1
3
9
30
CHW_1989
Bobby Thigpen
79.00
62
34
33
10
40
47
336
CHW_1989
Mike Trujillo
25.67
35
17
17
3
13
13
122
CHW_1989
Jack Hardy
12.33
14
9
9
1
5
4
56
CHW_1989
Steve Trout
30.00
43
27
22
3
17
17
148
CHW_1989
Adam Peterson
5.33
13
9
9
1
2
3
31
CHW_1989
Vicente Palacios
15.00
4
0
0
0
2
8
50
CHW_1990
Bobby Thigpen
88.67
60
20
18
5
32
70
347
CHW_1990
Doug Drabek
231.33
190
78
71
15
56
131
918
CHW_1990
Wayne Edwards
95.00
81
39
34
6
41
63
396
CHW_1990
Donn Pall
76.00
63
33
28
7
24
39
306
CHW_1990
Alex Fernandez
87.67
89
40
37
6
34
61
378
CHW_1990
Jack McDowell
205.00
189
93
87
20
77
165
866
CHW_1990
Adam Peterson
85.00
90
46
43
12
26
29
357
CHW_1990
Scott Radinsky
52.33
47
29
28
1
36
46
237
CHW_1990
Kevin Hickey
26.33
26
16
15
3
13
17
113
CHW_1990
Jerry Kutzler
31.33
38
23
21
2
14
21
141
CHW_1990
Brent Knackert
37.33
50
28
27
5
21
28
186
CHW_1990
Jim O'Toole
252.67
229
101
87
16
93
178
1061
CIN_1961
Manny Montejo
16.33
13
7
7
2
6
15
68
CIN_1961
Jack Baldschun
99.67
90
53
43
7
49
59
435
CIN_1961
Ken Hunt
136.33
130
70
60
13
66
75
586
CIN_1961
Ernie Broglio
174.67
166
97
80
19
75
113
762
CIN_1961
Jim Maloney
94.67
86
54
46
16
59
57
424
CIN_1961
Claude Osteen
18.67
14
11
10
3
9
14
77
CIN_1961
Joe Nuxhall
128.00
135
81
76
12
65
81
580
CIN_1961
Jay Hook
62.67
83
55
54
14
22
36
291
CIN_1961
Diomedes Olivo
84.33
88
30
26
5
25
66
356
CIN_1962
Jack Baldschun
112.67
95
41
37
6
58
95
479
CIN_1962
Ernie Broglio
222.33
193
80
74
22
93
132
923
CIN_1962
Orlando Pena
89.67
71
31
30
9
27
56
367
CIN_1962
Joe Nuxhall
71.33
66
26
24
4
30
59
305
CIN_1962
Jim O'Toole
251.67
222
115
98
20
87
170
1039
CIN_1962
Jim Maloney
115.33
90
52
45
11
66
105
495
CIN_1962
Claude Osteen
150.33
140
62
61
12
47
59
626
CIN_1962
Diego Segui
116.67
89
53
50
16
46
71
476
CIN_1962
Bob Moorhead
105.33
118
69
53
13
42
63
462
CIN_1962
Jay Hook
213.67
230
137
115
31
71
113
938
CIN_1962
Sammy Ellis
28.00
29
25
21
6
29
27
140
CIN_1962
Jack Baldschun
113.67
99
37
29
7
42
89
477
CIN_1963
Joe Nuxhall
217.33
194
73
63
14
39
169
878
CIN_1963
Jim Maloney
250.33
183
84
77
17
88
265
1010
CIN_1963
Jim O'Toole
234.33
208
85
75
13
57
146
955
CIN_1963
Ernie Broglio
250.00
202
97
83
24
90
145
1041
CIN_1963
Claude Osteen
212.33
222
101
79
23
60
109
900
CIN_1963
Orlando Pena
217.00
218
93
89
24
53
128
914
CIN_1963
Diego Segui
167.00
173
84
70
17
73
116
739
CIN_1963
Diomedes Olivo
13.33
16
9
8
1
9
9
66
CIN_1963
Jay Hook
152.67
168
104
93
21
53
89
672
CIN_1963
Billy McCool
89.33
66
27
24
3
29
87
358
CIN_1964
Sammy Ellis
122.33
101
38
35
9
28
125
488
CIN_1964
Jim O'Toole
220.00
194
71
65
8
51
145
888
CIN_1964
Jim Maloney
216.00
175
72
65
16
83
214
885
CIN_1964
Jack Baldschun
118.33
111
50
41
8
40
96
507
CIN_1964
Claude Osteen
257.00
256
107
95
20
64
133
1070
CIN_1964
Ernie Broglio
169.67
176
84
72
19
56
82
722
CIN_1964
Joe Nuxhall
154.67
146
73
70
19
51
111
648
CIN_1964
Orlando Pena
219.33
231
126
108
40
73
184
955
CIN_1964
Mike Cuellar
72.00
80
43
36
8
33
56
320
CIN_1964
Diego Segui
217.00
219
118
110
30
94
155
947
CIN_1964
Jay Hook
9.67
17
10
10
2
7
5
51
CIN_1964
John Flavin
4.67
11
7
7
0
3
5
27
CIN_1964
Darrell Osteen
3.00
2
0
0
0
4
1
14
CIN_1965
Ted Davidson
68.67
57
21
17
5
17
54
273
CIN_1965
Jim Maloney
255.33
189
77
72
13
110
244
1048
CIN_1965
Claude Osteen
287.00
253
95
89
19
78
162
1169
CIN_1965
Joe Nuxhall
148.67
142
57
57
18
31
117
601
CIN_1965
Mike Cuellar
56.00
55
24
22
3
21
46
238
CIN_1965
Sammy Ellis
263.67
222
119
111
22
104
183
1101
CIN_1965
Jack Baldschun
99.00
102
53
42
4
42
81
436
CIN_1965
Orlando Pena
92.67
96
48
43
9
33
79
397
CIN_1965
Billy McCool
105.33
93
53
50
9
47
120
449
CIN_1965
Bob Moorhead
14.33
16
7
7
0
5
5
64
CIN_1965
Diego Segui
163.00
166
102
84
18
67
119
713
CIN_1965
Jim O'Toole
127.67
154
98
84
14
47
71
585
CIN_1965
Ernie Broglio
50.67
63
44
39
7
46
22
251
CIN_1965
Mike Cuellar
227.33
193
79
56
10
52
175
913
CIN_1966
Billy McCool
105.33
76
32
29
5
41
104
424
CIN_1966
Jim Maloney
224.67
174
75
70
18
90
216
930
CIN_1966
Claude Osteen
240.33
238
92
76
6
65
137
1005
CIN_1966
Orlando Pena
108.00
105
47
37
16
35
79
469
CIN_1966
Casey Cox
113.00
104
53
44
6
35
46
471
CIN_1966
Jim O'Toole
142.00
139
65
56
16
49
96
606
CIN_1966
Ted Davidson
85.33
82
41
37
11
23
54
355
CIN_1966
Joe Nuxhall
130.00
136
71
65
14
42
71
564
CIN_1966
Diego Segui
72.00
82
42
40
8
24
54
312
CIN_1966
Sammy Ellis
221.00
226
135
130
35
78
154
960
CIN_1966
Jack Baldschun
57.33
71
35
35
4
25
44
260
CIN_1966
Ernie Broglio
62.33
70
46
44
14
38
34
282
CIN_1966
Mel Queen
7.00
11
5
5
0
6
9
37
CIN_1966
Darrell Osteen
15.00
26
21
20
3
9
17
79
CIN_1966
Cookie Rojas
1.00
1
0
0
0
0
0
5
CIN_1967
Gary Nolan
226.67
193
73
65
18
62
206
932
CIN_1967
Mel Queen
195.67
155
69
60
17
52
154
790
CIN_1967
Jim O'Toole
54.33
53
21
17
4
18
37
233
CIN_1967
Casey Cox
73.00
67
33
24
2
21
32
301
CIN_1967
Mike Cuellar
246.33
233
99
83
16
63
203
1021
CIN_1967
Diego Segui
70.00
62
30
24
4
31
52
302
CIN_1967
Claude Osteen
288.33
298
116
103
19
52
152
1187
CIN_1967
Jim Maloney
196.33
181
76
71
8
72
153
822
CIN_1967
Billy McCool
97.33
92
45
37
8
56
83
442
CIN_1967
Orlando Pena
90.33
72
37
36
8
22
74
366
CIN_1967
Sammy Ellis
175.67
197
86
75
18
67
80
769
CIN_1967
Jack Baldschun
13.00
15
6
6
0
9
12
62
CIN_1967
Ted Davidson
13.00
13
6
6
0
3
6
55
CIN_1967
Darrell Osteen
14.33
10
10
10
1
13
13
68
CIN_1967
Cesar Tovar
1.00
0
0
0
0
1
1
4
CIN_1968
Casey Cox
7.67
7
2
2
0
0
4
29
CIN_1968
Diego Segui
83.00
51
25
22
7
32
72
330
CIN_1968
Gary Nolan
150.00
105
48
40
10
49
111
595
CIN_1968
Mike Cuellar
170.67
152
60
52
8
45
133
700
CIN_1968
Claude Osteen
253.67
267
109
87
14
54
119
1053
CIN_1968
Jim Maloney
207.00
183
100
83
17
80
181
864
CIN_1968
Sammy Ellis
164.00
150
80
72
22
56
93
694
CIN_1968
Billy McCool
50.67
59
35
28
4
41
30
248
CIN_1968
Dan McGinn
12.00
13
7
7
1
11
16
60
CIN_1968
Mel Queen
18.33
25
15
12
7
6
20
83
CIN_1968
Ted Davidson
28.33
37
20
20
5
11
10
130
CIN_1968
Vic Davalillo
0.00
2
1
1
0
2
0
4
CIN_1969
Mel Queen
12.00
7
3
3
2
3
7
47
CIN_1969
Mike Cuellar
290.67
213
94
77
18
79
182
1137
CIN_1969
Claude Osteen
321.00
293
103
95
17
74
183
1291
CIN_1969
Jim Maloney
178.67
135
64
55
11
86
102
747
CIN_1969
Casey Cox
171.67
161
62
53
15
64
73
719
CIN_1969
Diego Segui
142.33
127
62
53
14
61
113
610
CIN_1969
Gary Nolan
108.67
102
45
43
11
40
83
460
CIN_1969
Dan McGinn
132.33
123
67
58
8
65
112
578
CIN_1969
Billy McCool
58.67
59
32
28
2
42
35
276
CIN_1969
Jack Baldschun
77.00
80
45
41
7
29
67
340
CIN_1969
Sammy Ellis
29.33
42
20
19
6
16
15
144
CIN_1969
John Noriega
7.67
12
6
5
1
3
4
36
CIN_1969
Jose Pena
5.00
10
10
10
0
5
3
30
CIN_1969
Milt Wilcox
22.33
19
6
6
2
7
13
92
CIN_1970
Don Gullett
77.67
54
23
21
4
44
76
323
CIN_1970
Diego Segui
162.00
130
54
46
9
68
95
668
CIN_1970
Steve Mingori
20.33
17
8
6
2
12
16
90
CIN_1970
Wayne Simpson
176.00
125
73
59
15
81
119
730
CIN_1970
Gary Nolan
250.67
226
102
91
25
96
181
1052
CIN_1970
Mike Cuellar
297.67
273
126
115
34
69
190
1214
CIN_1970
Claude Osteen
258.67
280
121
110
24
52
114
1085
CIN_1970
Mel Queen
60.00
58
28
28
5
28
44
265
CIN_1970
Jose Pena
57.00
51
32
28
8
29
31
251
CIN_1970
Casey Cox
192.33
211
108
95
27
44
68
809
CIN_1970
Mel Behney
10.00
15
11
5
1
8
2
52
CIN_1970
Orlando Pena
37.67
38
21
20
6
7
25
152
CIN_1970
Dan McGinn
130.67
154
88
79
13
78
83
615
CIN_1970
Billy McCool
21.67
20
15
15
0
16
12
99
CIN_1970
Darrell Osteen
5.67
9
4
4
0
3
3
29
CIN_1970
John Noriega
18.00
25
17
16
0
10
6
90
CIN_1970
Jack Baldschun
13.33
24
15
15
2
4
12
70
CIN_1970
Jim Maloney
16.67
26
22
21
3
15
7
92
CIN_1970
Steve Mingori
56.67
31
10
9
2
24
45
221
CIN_1971
Mel Queen
65.67
49
17
13
3
29
53
275
CIN_1971
Don Gullett
217.67
196
73
64
14
64
107
891
CIN_1971
Orlando Pena
14.67
16
7
5
0
5
4
64
CIN_1971
Mike Cuellar
292.33
250
111
100
30
78
124
1166
CIN_1971
Diego Segui
146.33
122
59
51
13
63
81
608
CIN_1971
Gary Nolan
244.67
208
91
86
12
59
146
991
CIN_1971
Milt Wilcox
43.33
43
22
16
2
17
21
187
CIN_1971
Claude Osteen
259.00
262
108
101
25
63
109
1071
CIN_1971
Jose Pena
43.00
32
18
17
7
18
44
176
CIN_1971
Ross Grimsley
161.33
151
67
64
15
43
67
660
CIN_1971
Casey Cox
124.33
131
69
55
9
40
43
543
CIN_1971
Wayne Simpson
117.33
106
66
62
9
77
61
528
CIN_1971
Jim Maloney
30.33
35
18
17
3
24
13
147
CIN_1971
Dan McGinn
71.00
74
51
47
7
42
40
318
CIN_1971
Gary Nolan
176.00
147
48
39
13
30
90
689
CIN_1972
Mike Cuellar
248.33
197
78
71
21
71
132
989
CIN_1972
Claude Osteen
252.00
232
82
74
16
69
100
1033
CIN_1972
Ross Grimsley
197.67
194
73
67
18
50
79
813
CIN_1972
Diego Segui
78.33
72
33
28
4
39
65
339
CIN_1972
Milt Wilcox
156.00
145
67
59
18
72
90
669
CIN_1972
Don Gullett
134.67
127
61
59
15
43
96
559
CIN_1972
Steve Mingori
57.00
67
28
25
4
36
47
271
CIN_1972
Wayne Simpson
130.33
124
63
60
17
49
70
555
CIN_1972
Mel Queen
31.00
31
17
15
2
19
19
143
CIN_1972
Casey Cox
77.00
86
47
38
7
29
31
348
CIN_1972
Dan McGinn
62.67
78
46
41
5
29
42
297
CIN_1972
Jose Pena
7.33
13
8
7
1
6
4
42
CIN_1972
Dave Tomlin
4.00
7
4
4
2
1
2
20
CIN_1972
Diego Segui
100.33
78
35
31
6
53
93
429
CIN_1973
Orlando Pena
106.67
96
37
35
13
22
61
436
CIN_1973
Ross Grimsley
242.33
245
96
87
24
68
90
1009
CIN_1973
Mike Cuellar
267.00
265
120
97
29
84
140
1127
CIN_1973
Claude Osteen
236.67
227
97
87
20
61
86
961
CIN_1973
Gary Nolan
10.33
6
4
4
1
7
3
44
CIN_1973
Don Gullett
228.33
198
95
89
24
69
153
942
CIN_1973
Steve Mingori
68.00
69
29
27
9
33
50
301
CIN_1973
Dave Tomlin
27.67
24
15
15
5
15
20
120
CIN_1973
Wayne Simpson
59.67
66
39
38
1
35
29
273
CIN_1973
Milt Wilcox
134.33
143
90
87
14
68
82
600
CIN_1973
Casey Cox
3.00
5
3
2
0
1
0
18
CIN_1973
Rawly Eastwick
17.67
12
5
4
1
5
14
71
CIN_1974
Orlando Pena
53.00
51
15
13
0
21
28
224
CIN_1974
Steve Mingori
67.33
53
31
21
4
23
43
281
CIN_1974
Don Gullett
243.00
201
93
82
22
88
183
1010
CIN_1974
Ross Grimsley
295.67
267
111
101
26
76
158
1198
CIN_1974
Mike Cuellar
269.33
253
106
93
17
86
106
1111
CIN_1974
Tom Carroll
78.33
68
44
32
11
44
37
344
CIN_1974
Claude Osteen
161.00
184
81
68
9
58
51
706
CIN_1974
Diego Segui
108.00
106
54
48
9
49
76
471
CIN_1974
Will McEnaney
27.00
24
16
13
4
9
13
109
CIN_1974
Dave Tomlin
58.00
59
29
28
4
30
29
261
CIN_1974
Mike Johnson
21.33
29
13
11
1
15
15
109
CIN_1974
Milt Wilcox
71.33
74
42
37
10
24
33
309
CIN_1974
Pat Osburn
9.00
11
9
8
2
4
4
42
CIN_1974
Orlando Pena
12.67
13
3
3
0
8
4
55
CIN_1975
Don Gullett
159.67
127
49
43
11
56
98
648
CIN_1975
Will McEnaney
91.00
92
29
25
6
23
48
380
CIN_1975
Steve Mingori
50.33
42
21
14
2
20
25
212
CIN_1975
Rawly Eastwick
90.00
77
26
26
6
25
61
367
CIN_1975
Gary Nolan
210.67
202
75
74
18
29
74
852
CIN_1975
Wayne Simpson
30.67
31
11
11
1
11
19
132
CIN_1975
Dave Tomlin
83.00
87
38
30
5
31
48
365
CIN_1975
Mike Cuellar
256.00
229
112
104
17
84
105
1034
CIN_1975
Ross Grimsley
197.00
210
95
89
29
47
89
822
CIN_1975
Claude Osteen
204.33
237
110
99
16
92
63
919
CIN_1975
Ozzie Osborn
58.00
57
29
29
2
37
38
258
CIN_1975
Diego Segui
71.00
71
41
38
10
43
45
316
CIN_1975
Tom Carroll
47.00
52
28
26
1
26
14
212
CIN_1975
Pat Osburn
11.67
19
9
7
2
9
1
61
CIN_1975
Milt Wilcox
38.33
50
27
24
4
17
21
178
CIN_1975
Manny Sarmiento
43.67
36
14
10
1
12
20
177
CIN_1976
Rawly Eastwick
107.67
93
30
25
3
27
70
439
CIN_1976
Steve Mingori
85.33
73
23
22
3
25
38
341
CIN_1976
Pat Zachry
204.00
170
70
62
8
83
143
842
CIN_1976
Dave Tomlin
73.00
62
24
23
4
20
43
290
CIN_1976
Don Gullett
126.00
119
48
42
8
48
64
529
CIN_1976
Gary Nolan
239.33
232
96
92
28
27
113
953
CIN_1976
Joaquin Andujar
172.33
163
74
69
8
75
59
729
CIN_1976
Ross Grimsley
136.67
143
66
60
8
35
41
578
CIN_1976
Santo Alcala
132.00
131
72
69
12
67
67
583
CIN_1976
Will McEnaney
72.33
97
44
39
3
23
28
333
CIN_1976
Mike Cuellar
107.00
129
63
59
8
50
32
490
CIN_1976
Manny Sarmiento
40.33
28
13
11
6
11
23
158
CIN_1977
Dave Tomlin
101.67
98
38
34
3
32
55
424
CIN_1977
Steve Mingori
64.00
59
26
22
4
19
19
262
CIN_1977
Bruce Taylor
29.33
23
11
11
2
10
19
118
CIN_1977
Don Gullett
158.33
137
67
63
14
69
116
667
CIN_1977
Milt Wilcox
106.33
96
46
43
13
37
82
441
CIN_1977
Joaquin Andujar
158.67
149
80
65
11
64
69
678
CIN_1977
Rawly Eastwick
97.00
114
48
42
9
29
47
420
CIN_1977
Will McEnaney
86.67
92
39
38
6
22
38
372
CIN_1977
Ross Grimsley
218.33
230
105
96
24
74
53
923
CIN_1977
Paul Moskau
108.00
116
51
48
10
40
71
467
CIN_1977
Pat Zachry
194.67
207
104
92
21
77
99
845
CIN_1977
Paul Thormodsgard
218.00
236
122
112
25
65
94
926
CIN_1977
Santo Alcala
117.33
126
66
63
13
54
73
520
CIN_1977
Mario Soto
60.67
60
38
36
12
26
44
266
CIN_1977
Diego Segui
110.67
108
75
70
20
43
91
481
CIN_1977
Wayne Simpson
122.00
154
90
79
14
62
55
576
CIN_1977
Gary Nolan
57.67
84
41
39
10
14
32
268
CIN_1977
Tom Hume
43.00
54
36
34
5
17
22
197
CIN_1977
Dan Dumoulin
5.33
12
8
8
0
3
5
32
CIN_1977
Mike Cuellar
3.33
9
7
7
2
3
3
21
CIN_1977
Bruce Taylor
1.00
0
0
0
0
0
0
3
CIN_1978
Dan Dumoulin
5.00
7
1
1
0
3
2
23
CIN_1978
Mario Soto
18.00
13
5
5
1
13
13
79
CIN_1978
Steve Mingori
69.00
64
25
21
5
16
28
289
CIN_1978
Ross Grimsley
263.00
237
103
89
17
67
84
1068
CIN_1978
Pat Zachry
138.00
120
57
51
9
60
78
579
CIN_1978
Joaquin Andujar
110.67
88
45
42
3
58
55
470
CIN_1978
Don Gullett
44.67
46
19
18
3
20
28
194
CIN_1978
Rawly Eastwick
65.00
53
30
27
7
22
27
271
CIN_1978
Milt Wilcox
215.33
208
94
90
22
68
132
907
CIN_1978
Paul Moskau
145.00
139
65
64
17
57
88
613
CIN_1978
Tom Hume
174.00
198
89
80
12
50
90
750
CIN_1978
Manny Sarmiento
127.33
109
65
62
16
54
72
538
CIN_1978
Mike LaCoss
96.00
104
56
48
5
46
31
420
CIN_1978
Paul Thormodsgard
66.00
81
40
37
7
17
23
286
CIN_1978
Dave Tomlin
62.33
88
54
40
3
30
32
309
CIN_1978
Will McEnaney
8.67
15
11
10
3
2
6
42
CIN_1978
Charlie Leibrandt
4.33
2
2
0
0
2
1
16
CIN_1979
Dave Tomlin
58.33
59
29
17
3
18
30
244
CIN_1979
Tom Hume
163.00
162
54
50
12
33
80
669
CIN_1979
Will McEnaney
64.00
60
26
21
3
16
15
267
CIN_1979
Joaquin Andujar
194.00
168
86
74
7
88
77
825
CIN_1979
Mike LaCoss
205.67
202
92
80
13
79
73
868
CIN_1979
Pat Zachry
42.67
44
19
17
3
21
17
194
CIN_1979
Paul Moskau
106.33
107
53
46
9
51
58
470
CIN_1979
Frank Pastore
95.33
102
47
45
8
23
63
407
CIN_1979
Milt Wilcox
196.33
201
105
95
18
73
109
854
CIN_1979
Manny Sarmiento
38.67
47
21
20
2
7
23
164
CIN_1979
Bruce Taylor
18.67
16
13
10
1
7
8
81
CIN_1979
Rawly Eastwick
82.67
90
46
45
8
25
47
349
CIN_1979
Mario Soto
37.33
33
25
22
2
30
32
169
CIN_1979
Ross Grimsley
151.33
199
102
90
18
41
42
678
CIN_1979
Steve Mingori
46.67
69
36
30
10
17
18
223
CIN_1979
Paul Thormodsgard
1.00
3
1
1
1
0
1
6
CIN_1979
Tom Hume
137.00
121
44
39
6
38
68
554
CIN_1980
Pat Zachry
164.67
145
65
55
16
58
88
680
CIN_1980
Mario Soto
190.33
126
72
65
11
84
182
777
CIN_1980
Frank Pastore
184.67
161
72
67
13
42
110
744
CIN_1980
Joe Price
111.33
95
45
44
10
37
44
448
CIN_1980
Manny Sarmiento
14.67
14
7
6
2
6
15
63
CIN_1980
Joaquin Andujar
122.00
132
59
53
8
43
75
529
CIN_1980
Paul Moskau
152.67
147
69
68
13
41
94
630
CIN_1980
Charlie Leibrandt
173.67
200
84
82
15
54
62
754
CIN_1980
Milt Wilcox
198.67
201
112
99
24
68
97
854
CIN_1980
Mike LaCoss
169.33
207
101
87
9
68
59
762
CIN_1980
Rawly Eastwick
22.00
37
14
13
2
8
5
114
CIN_1980
Dave Tomlin
26.00
38
17
16
2
11
6
123
CIN_1980
Mike Armstrong
14.33
16
10
9
3
13
14
67
CIN_1980
Nardi Contreras
13.67
18
10
9
1
7
8
65
CIN_1980
Ross Grimsley
116.00
164
94
85
16
36
29
538
CIN_1980
Bruce Berenyi
27.67
34
26
24
1
23
19
132
CIN_1980
Geoff Combe
6.67
9
8
8
0
4
10
31
CIN_1980
Jay Howell
3.33
8
5
5
0
0
1
19
CIN_1980
Larry Rothschild
5.67
4
1
1
0
6
1
27
CIN_1981
Rawly Eastwick
43.33
43
16
11
2
15
24
183
CIN_1981
Joe Price
53.67
42
19
15
3
18
41
216
CIN_1981
Scott Brown
13.00
16
4
4
0
1
7
53
CIN_1981
Milt Wilcox
166.33
152
61
56
10
52
79
686
CIN_1981
Mario Soto
175.00
142
69
64
13
61
151
717
CIN_1981
Tom Hume
67.67
63
27
26
7
31
27
281
CIN_1981
Bruce Berenyi
126.00
97
55
49
3
77
106
544
CIN_1981
Charlie Leibrandt
30.00
28
12
12
0
15
9
128
CIN_1981
Frank Pastore
132.00
125
73
59
11
35
81
556
CIN_1981
Joaquin Andujar
79.00
85
41
36
6
23
37
336
CIN_1981
Pat Zachry
139.00
151
78
64
13
56
76
616
CIN_1981
Jay Howell
22.33
23
13
12
3
10
10
97
CIN_1981
Paul Moskau
54.67
54
31
30
4
32
32
246
CIN_1981
Mike Armstrong
12.00
14
9
8
1
11
9
58
CIN_1981
Mike LaCoss
78.00
102
55
53
7
30
22
354
CIN_1981
Geoff Combe
17.67
27
15
15
3
10
9
85
CIN_1981
Ben Hayes
45.67
37
12
10
3
22
38
197
CIN_1982
Joaquin Andujar
265.67
237
85
73
11
50
137
1056
CIN_1982
Brad Lesley
38.33
27
13
11
1
13
29
151
CIN_1982
Bill Scherrer
17.33
17
7
5
0
0
7
69
CIN_1982
Mario Soto
257.67
202
88
80
19
71
274
1033
CIN_1982
Joe Price
72.67
73
26
23
7
32
71
318
CIN_1982
Mike LaCoss
115.00
107
41
37
3
54
51
488
CIN_1982
Tom Hume
63.67
57
24
22
2
21
22
263
CIN_1982
Mike Armstrong
112.67
88
45
40
9
43
75
466
CIN_1982
Bruce Berenyi
222.33
208
90
83
8
96
157
938
CIN_1982
Manny Sarmiento
164.67
153
69
62
7
46
81
678
CIN_1982
Milt Wilcox
193.67
187
91
78
18
85
112
833
CIN_1982
Jeff Lahti
56.67
53
27
24
3
21
22
245
CIN_1982
Frank Pastore
188.33
210
86
83
13
57
94
812
CIN_1982
Pat Zachry
137.67
149
69
62
10
57
69
600
CIN_1982
Paul Moskau
35.00
43
21
17
7
8
15
152
CIN_1982
Dave Tomlin
2.00
1
1
1
0
1
2
7
CIN_1982
Charlie Leibrandt
107.67
130
68
61
4
48
34
484
CIN_1982
Ross Grimsley
60.00
65
35
35
7
22
18
257
CIN_1982
Jay Howell
28.00
42
25
24
1
13
21
138
CIN_1982
Larry Rothschild
2.67
4
4
4
1
2
0
14
CIN_1982
Brad Lesley
8.33
9
2
2
1
0
5
32
CIN_1983
Keefe Cato
3.67
2
1
1
0
1
3
14
CIN_1983
Pat Zachry
61.33
63
22
17
4
21
36
257
CIN_1983
Mario Soto
273.67
207
96
82
28
95
242
1114
CIN_1983
Bill Scherrer
92.00
73
31
28
6
33
57
371
CIN_1983
Bill Dawley
79.67
51
26
25
9
22
60
304
CIN_1983
Joe Price
144.00
118
46
46
12
46
83
581
CIN_1983
Manny Sarmiento
84.33
74
35
28
8
36
49
356
CIN_1983
Jeff Russell
68.33
58
30
23
7
22
40
282
CIN_1983
Jeff Lahti
74.00
64
31
26
2
29
26
305
CIN_1983
Mike Armstrong
102.67
86
53
44
11
45
52
432
CIN_1983
Bruce Berenyi
186.33
173
92
80
9
102
151
816
CIN_1983
Milt Wilcox
186.00
164
89
82
19
74
101
775
CIN_1983
Joaquin Andujar
225.00
215
112
104
23
75
125
943
CIN_1983
Mike LaCoss
138.00
142
81
68
10
56
53
590
CIN_1983
Tom Hume
66.00
66
40
35
8
41
34
301
CIN_1983
Frank Pastore
184.33
207
104
100
20
64
93
791
CIN_1983
Jay Howell
82.00
89
53
49
7
35
61
368
CIN_1983
Ben Hayes
69.33
82
53
50
8
37
44
318
CIN_1983
Paul Moskau
32.00
44
25
24
7
14
16
149
CIN_1983
Dave Tomlin
4.00
6
4
3
0
1
5
20
CIN_1983
Tom Browning
23.33
27
4
4
0
5
14
95
CIN_1984
Bill Dawley
98.00
82
24
21
5
35
47
402
CIN_1984
Jay Howell
103.67
86
33
31
5
34
109
426
CIN_1984
Ron Robinson
39.67
35
18
12
3
13
24
166
CIN_1984
Kurt Kepshire
109.00
100
47
40
7
44
71
453
CIN_1984
Joaquin Andujar
261.33
218
104
97
20
70
147
1052
CIN_1984
Mike Armstrong
54.33
47
21
21
6
26
43
229
CIN_1984
Mario Soto
237.33
181
102
93
26
87
185
971
CIN_1984
Charlie Leibrandt
143.67
158
65
58
11
38
53
621
CIN_1984
Jeff Lahti
84.67
69
36
35
6
34
45
353
CIN_1984
Pat Zachry
82.67
84
38
35
3
51
55
376
CIN_1984
Milt Wilcox
193.67
183
99
86
13
66
119
814
CIN_1984
Mike LaCoss
132.00
132
64
59
3
55
86
565
CIN_1984
Bill Scherrer
71.33
78
35
33
7
23
51
309
CIN_1984
Joe Price
171.67
176
91
80
19
61
129
748
CIN_1984
Jeff Russell
181.67
186
97
86
15
65
101
787
CIN_1984
Bruce Berenyi
166.00
163
93
82
6
95
134
737
CIN_1984
Brad Lesley
19.33
17
11
11
3
14
7
87
CIN_1984
Mike Smith
10.33
12
6
6
1
5
7
47
CIN_1984
Tom Hume
113.33
142
83
71
14
41
59
518
CIN_1984
Frank Pastore
98.33
110
74
71
10
40
53
437
CIN_1984
Keefe Cato
15.67
22
14
14
5
4
12
72
CIN_1984
Dave Tomlin
1.00
1
0
0
0
1
0
4
CIN_1985
Jeff Lahti
68.33
63
15
14
3
26
41
279
CIN_1985
Bruce Berenyi
13.67
8
6
4
0
10
10
58
CIN_1985
Charlie Leibrandt
237.67
223
86
71
17
68
108
983
CIN_1985
Jay Howell
98.00
98
32
31
5
31
68
414
CIN_1985
Mike Armstrong
14.67
9
5
5
4
2
11
54
CIN_1985
Tom Hume
80.00
65
33
29
7
35
50
331
CIN_1985
Joaquin Andujar
269.67
265
113
102
15
82
112
1127
CIN_1985
Tom Browning
261.33
242
111
103
29
73
155
1083
CIN_1985
Bill Dawley
81.00
76
35
32
7
37
48
347
CIN_1985
Mario Soto
256.67
196
109
102
30
104
214
1055
CIN_1985
Frank Pastore
54.00
60
23
23
1
16
29
232
CIN_1985
Joe Price
64.67
59
35
28
10
23
52
274
CIN_1985
Ron Robinson
108.33
107
53
48
11
32
76
453
CIN_1985
Pat Zachry
12.67
14
7
6
1
11
8
61
CIN_1985
Bill Scherrer
66.00
62
35
32
10
41
46
299
CIN_1985
Kurt Kepshire
153.33
155
89
81
16
71
67
671
CIN_1985
Milt Wilcox
39.00
51
24
21
6
14
20
177
CIN_1985
Mike LaCoss
40.67
49
25
23
2
29
26
193
CIN_1985
Mike Smith
3.33
2
2
2
2
1
2
13
CIN_1985
Rob Murphy
3.00
2
2
2
1
2
1
12
CIN_1985
Jeff Russell
62.00
85
55
52
10
27
44
295
CIN_1985
Bob Buchanan
16.00
25
15
15
4
9
3
77
CIN_1985
Brad Lesley
6.33
8
7
7
2
2
5
29
CIN_1985
Jeff Lahti
2.33
3
0
0
0
1
3
10
CIN_1986
Rob Murphy
50.33
26
4
4
0
21
36
195
CIN_1986
Tom Hume
94.33
89
37
29
5
34
51
402
CIN_1986
Ron Robinson
116.67
110
44
42
10
43
117
487
CIN_1986
Bill Dawley
97.67
91
38
36
10
28
66
405
CIN_1986
Jay Howell
53.33
53
23
20
3
23
42
230
CIN_1986
Jeff Russell
82.00
74
40
31
11
31
54
338
CIN_1986
Mike LaCoss
204.33
179
99
81
14
70
86
842
CIN_1986
Tom Browning
243.33
225
123
103
26
70
147
1016
CIN_1986
Joaquin Andujar
155.33
139
70
66
23
56
72
647
CIN_1986
Frank Pastore
49.33
54
28
22
4
24
18
223
CIN_1986
Charlie Leibrandt
231.33
238
112
105
18
63
108
975
CIN_1986
Kurt Kepshire
8.00
8
4
4
2
4
6
35
CIN_1986
Mario Soto
105.00
113
61
55
15
46
67
461
CIN_1986
Dave Tomlin
10.33
13
8
6
1
7
6
52
CIN_1986
Joe Price
41.67
49
30
25
5
22
30
194
CIN_1986
Milt Wilcox
55.67
74
38
34
11
28
26
259
CIN_1986
Scott Terry
55.67
66
40
38
8
32
32
258
CIN_1986
Bruce Berenyi
39.67
47
30
28
5
22
30
184
CIN_1986
Bill Scherrer
21.00
19
19
17
3
22
16
103
CIN_1986
Mike Armstrong
8.67
13
9
9
4
5
8
42
CIN_1986
Mike Smith
3.33
7
5
5
0
1
1
18
CIN_1986
Joe Price
35.00
19
10
10
5
13
42
137
CIN_1987
Rob Murphy
100.67
91
37
34
7
32
99
415
CIN_1987
Scott Terry
13.33
13
5
5
0
8
9
59
CIN_1987
Charlie Leibrandt
240.33
235
104
91
23
74
151
1015
CIN_1987
Mike LaCoss
171.00
184
78
70
16
63
79
728
CIN_1987
Ron Robinson
154.00
148
71
63
14
43
99
638
CIN_1987
Bill Scherrer
33.00
43
17
16
3
16
24
151
CIN_1987
Les Straker
154.33
150
79
75
24
59
76
656
CIN_1987
Jeff Russell
97.33
109
56
48
9
52
56
442
CIN_1987
Bill Dawley
96.67
93
51
48
15
38
65
406
CIN_1987
Tom Browning
183.00
201
107
102
27
61
117
791
CIN_1987
Mario Soto
31.67
34
18
18
7
12
11
138
CIN_1987
Tom Hume
84.00
89
54
50
10
43
33
379
CIN_1987
Jay Howell
44.33
48
30
29
6
21
35
200
CIN_1987
Joaquin Andujar
60.67
63
43
41
11
26
32
265
CIN_1987
Pat Pacillo
39.67
41
30
27
7
19
23
176
CIN_1987
Jeff Montgomery
19.33
25
15
14
2
9
13
89
CIN_1987
Mike Armstrong
18.67
27
18
18
4
10
9
91
CIN_1987
Paul O'Neill
2.00
2
3
3
1
4
2
11
CIN_1987
Dave Concepcion
1.33
2
0
0
0
0
1
6
CIN_1988
Rob Dibble
59.33
43
12
12
2
21
59
235
CIN_1988
Jay Howell
65.00
44
16
15
1
21
70
262
CIN_1988
Keith Brown
16.33
14
5
5
1
4
6
63
CIN_1988
Scott Terry
129.33
119
48
42
5
34
65
524
CIN_1988
Paul Gibson
92.00
83
33
30
6
34
50
390
CIN_1988
Rob Murphy
84.67
69
31
29
3
38
74
350
CIN_1988
Mike Smith
8.67
6
3
3
0
5
4
35
CIN_1988
Charlie Leibrandt
243.00
244
98
86
20
62
125
1002
CIN_1988
Tom Browning
250.67
205
98
95
36
64
124
1001
CIN_1988
Jeff Montgomery
62.67
54
25
24
6
30
47
271
CIN_1988
Mike LaCoss
114.33
99
55
46
5
47
70
477
CIN_1988
Jeff Russell
188.67
183
86
80
15
66
88
793
CIN_1988
Les Straker
82.67
86
39
36
8
25
23
341
CIN_1988
Joe Price
61.67
59
33
27
5
27
49
269
CIN_1988
Joaquin Andujar
78.67
94
43
35
9
21
35
351
CIN_1988
Ron Robinson
78.67
88
47
36
5
26
38
347
CIN_1988
Mario Soto
87.00
88
49
45
8
28
34
367
CIN_1988
Pat Pacillo
10.67
14
7
6
2
4
11
49
CIN_1988
Jack Armstrong
65.33
63
44
42
8
38
45
293
CIN_1988
Bill Scherrer
10.67
15
10
10
2
5
6
51
CIN_1988
Bill Dawley
8.67
16
13
13
3
4
3
47
CIN_1988
Jeff Montgomery
92.00
66
16
14
3
25
94
363
CIN_1989
Jay Howell
79.67
60
15
14
3
22
55
312
CIN_1989
Jeff Russell
72.67
45
21
16
4
24
77
278
CIN_1989
Rob Dibble
99.00
62
23
23
4
39
141
401
CIN_1989
Rob Murphy
105.00
97
38
32
7
41
107
438
CIN_1989
Mike LaCoss
150.33
143
62
53
3
65
78
647
CIN_1989
Ron Robinson
83.33
80
36
31
8
28
36
353
CIN_1989
Tom Browning
249.67
241
109
94
31
64
118
1031
CIN_1989
Scott Terry
148.67
142
65
59
14
43
69
619
CIN_1989
Mike Smith
24.00
28
12
10
1
10
12
107
CIN_1989
Mike Roesler
25.00
22
11
11
4
9
14
102
CIN_1989
Bill Dawley
9.00
11
5
4
0
2
3
41
CIN_1989
Rosario Rodriguez
4.33
3
2
2
0
3
0
19
CIN_1989
Scott Scudder
100.33
91
54
50
14
61
66
451
CIN_1989
Joe Price
84.33
87
44
43
11
34
62
364
CIN_1989
Jack Armstrong
42.67
40
24
22
5
21
23
187
CIN_1989
Paul Gibson
132.00
129
71
68
11
57
77
573
CIN_1989
Charlie Leibrandt
161.00
196
98
92
13
54
73
712
CIN_1989
Mike Smith
20.00
25
19
17
3
14
12
97
CIN_1989
Bob Buchanan
3.33
5
6
6
1
3
3
18
CIN_1989
Tom Foley
0.33
1
1
1
1
0
0
2
CIN_1989
Rob Dibble
98.00
62
22
19
3
34
136
384
CIN_1990
Jay Howell
66.00
59
17
16
5
20
59
271
CIN_1990
Jeff Montgomery
94.33
81
36
25
6
34
94
400
CIN_1990
Mike Roesler
6.00
5
2
2
1
2
4
25
CIN_1990
Paul Gibson
97.33
99
36
33
10
44
56
422
CIN_1990
Charlie Leibrandt
162.33
164
72
57
9
35
76
680
CIN_1990
Ron Robinson
179.67
194
78
65
7
51
71
764
CIN_1990
Jack Armstrong
166.00
151
72
63
9
59
110
704
CIN_1990
Joe Price
65.33
62
29
26
8
24
54
273
CIN_1990
Tom Browning
227.67
235
98
96
24
52
99
957
CIN_1990
Mike LaCoss
77.67
75
37
34
5
39
39
337
CIN_1990
Jeff Russell
25.33
23
15
12
1
16
16
111
CIN_1990
Scott Terry
72.00
75
45
38
7
27
35
323
CIN_1990
Keith Brown
11.33
12
6
6
2
3
8
46
CIN_1990
Scott Scudder
71.67
74
41
39
12
30
42
316
CIN_1990
Rosario Rodriguez
10.33
15
7
7
3
2
8
47
CIN_1990
Rob Murphy
57.00
85
46
40
10
32
54
285
CIN_1990
Chris Hammond
11.33
13
9
8
2
12
4
56
CIN_1990
Gino Minutelli
1.00
0
1
1
0
2
0
6
CIN_1990
Mike Smith
3.00
4
4
4
2
1
2
14
CIN_1990
Sam McDowell
6.33
3
0
0
0
5
5
27
CLE_1961
Bill Dailey
19.00
16
4
2
0
6
7
76
CLE_1961
Don Mossi
240.33
237
97
79
29
47
137
981
CLE_1961
Steve Hamilton
3.00
2
1
1
0
3
4
15
CLE_1961
Hank Aguirre
55.33
44
22
20
5
38
32
244
CLE_1961
Bob Allen
81.67
96
42
34
7
40
42
373
CLE_1961
Mudcat Grant
244.67
207
118
105
32
109
146
1037
CLE_1961
Wynn Hawkins
133.00
139
72
60
16
59
51
587
CLE_1961
Gary Bell
228.33
214
125
104
32
100
163
994
CLE_1961
Bud Daley
193.33
211
109
92
23
73
119
854
CLE_1961
Sam Jones
128.33
134
72
64
12
57
105
579
CLE_1961
Bobby Locke
95.33
112
50
48
12
40
37
425
CLE_1961
Dick Stigman
64.33
65
35
33
9
25
48
279
CLE_1961
Jim Perry
223.67
238
132
117
28
87
90
983
CLE_1961
Mike Garcia
19.00
23
14
10
1
13
14
97
CLE_1961
Herb Score
24.33
22
19
18
3
24
14
119
CLE_1961
Carl Mathias
13.67
22
19
17
3
4
7
68
CLE_1961
Floyd Weaver
5.00
3
1
1
1
0
8
18
CLE_1962
Hank Aguirre
216.00
162
67
53
14
65
156
877
CLE_1962
Bill Dailey
42.67
43
18
17
0
17
24
186
CLE_1962
Bud Daley
105.33
105
47
42
8
21
55
442
CLE_1962
Sam Jones
81.33
77
39
33
13
35
73
351
CLE_1962
Dick Stigman
142.67
122
60
58
19
64
116
596
CLE_1962
Steve Hamilton
107.33
103
51
45
10
39
83
466
CLE_1962
Dan Osinski
59.00
53
31
26
4
38
48
268
CLE_1962
Jim Perry
193.67
213
94
89
21
59
74
819
CLE_1962
Don Mossi
180.33
195
92
84
24
36
121
774
CLE_1962
Dave Tyriver
10.67
1