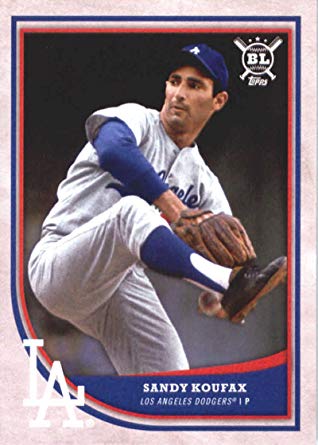 When Fantasy Meets Reality
Spring training is underway. Sign stealing is behind us … I hope. And Giancarlo Stanton is injured. All of that being said, the fantasy baseball world is hovering over every lineup, call up, and pitch. Mock drafts happen by the minute, as every stat geek (including me) tries out new weighted analytics to link the on field success to fantasy baseball glory. Spring trading has begun for them as well.
Whether you're a real GM or fighting for first place in your Fantasy Baseball office league, you must first prioritize the most important stat. No matter how you slice it and no matter how people want to separate the two arenas, the most coveted stat to a baseball team is the WIN. Basically the GM of the Yankees, Brian Cashman, and the GM of Chico's Bail Bonds (My 10 yr old son's team) are up late at sweating the same thing.
At the end of the season, it doesn't matter how the club managed to get each win, as long as it accumulates a sufficient number of them to reach the playoffs. Every game is guaranteed to assign a win to someone, and pitchers are the ones who get the statistical credit. With 2/3 of roster spots in fantasy going to hitters and 60% of real rosters dedicated to the batsmen, you can't miss in pitchers.
Wins are only one way to tell if a pitcher is having a productive season, but even a poor performance can earn a Win. We have John Lowe of the Philadelphia Inquirer to thank for conjuring up a derivative of the win to deepen its meaning and importance. In 1985, he defined the Quality Start (QS) as a starting pitcher completing at least six innings and allowing no more than three earned runs. There are several examples of of great games not garnering a quality start (and quality starts awarded for mediocrity), but overall this stat tends to reflect a stellar game. The average ERA for a quality start last season was 1.91, considerably lower than non-quality starts.
So, Brian Cashman and Tanner (my son) will be searching for pitchers that give you both stats. By tracking both statistics together, quality wins are worth double the cheap ones. There aren't many Sandy Koufax type pitchers anymore (27-9 with a 1.73 ERA in his final season) but if you can monopolize the few bulldogs in the league, you'll have a distinct advantage out of the gate.
Next article we'll entertain closer stats that compliment the combined quality win stat- saves, holds, and the "vulture win".
Associate Scout- Sabrmetric Society (Science in Baseball Committee)- Former Head College Baseball Coach- Former Professional Player